New to bag making? Learn how to make a bag at home step by step. I am here to share with you my top tips for how to make a bag with this free bag making course for beginners.
Starting to sew bags ignited my interest and passion for sewing. Learning how to make bags with fabrics/materials to hand – such as old jeans, sweaters, duvet covers was the catalyst to my adult creative journey.
Bag making can do the same for you – imagine thinking "ooh I wish I had a bag x size with this pocket and that strap" and then being able to design it for yourself?! Then to choose the fabrics that represent YOU and to make your favorite bag.
This beginner's guide course is self-lead, you sew and create at your own pace, learning incremental skills which will build upon each other. By the end of this free bag making course you will have learnt about:
You will be able to design bags and adjust PDF bag patterns to suit your needs. Just how exciting is this, the possibilities of the beautiful bags you will make are endless!
Initially, the free course "How to make a bag" starts with sharing basic knowledge, quickly moving onto individual lessons which you can then apply with a corresponding free bag pattern, using your domestic sewing machine.
Let's get sewing.
Tools for bag making
Learning how to sew bags is easier with a little bit of know-how!! Here are my top tips for bag making. Read the post for hints and tips from helpful sewing machine feet (let me give you a hint a walking foot!) to choosing the right needle. Having the right tools to hand makes a real difference in the finished result.
Please note you all the contemporary bag designs you will make through this course do not require an industrial sewing machine. If you have trouble check my sewing machine skipping stitches guide.
Interfacing for bags
There are so many choices of interfacing, fusible fleece, foam, bag bases. Choosing the right product to make your bag is crucial for a professional finish.
So where to start?? Next let's think about your fabric choice and interfacing, fusible fleece and foam. There are so many weights of fabrics, naturally stronger fabrics result in a stronger bag but that's not to stop you using your favorite quilting cotton, or old quilt, or T towel.
For further reading check out Choosing the right fabric and interfacing for your next bag making project.
Let's get started with a Quick win – Ten Minute Tote Bag
So now you are familiar with fabrics and tools it is time to make your first tote bag. For the first bag, we are going to start with a ten-minute tote made from a T towel – choose a non-directional design that works when folded in half.
There, that was super easy!! Time to learn the essentials, slip pockets, magnetic closures, zip pockets and boxing cornersto add shape to the bottom of your bag. These essential bag making skills are used in many of the free bag patterns I have for you. Click on each image for a detailed how to tutorial.
Essential bag making skills
Practice these skills with this denim tote bag – if you don't quite share my passion for re-purposing denim change the fabric up for one upholstery fabric or canvas weight fabric. This denim tote bag tutorial is both in written and video format.
Let's talk about bag handles – they add such personality to a bag. One of the easiest and cheapest ways is to repurpose bag handles from a previously loved bag picked up at a thrift store or car boot sale! But are ready to make your own bag handles? Click on the images for detailed tutorials for specific strap skills, with a corresponding bag that features this technique.
This ecourse is regularly updated with yet more content so do sign up for the fortnightly newsletter. Let us talk ZIPS – how can such a small item intimidate people? But they really do!! Firstly how to shorten zips, and how to make boxed corner basic zip bags.
Adjusting a bag pattern
Seen a bag pattern you like but you fancy tweaking it a little? You can have great fun changing a bag pattern to add your own personal twist. From adjusting the bag pattern size to changing the style of bag handles. Learn more about how to adjust a bag pattern.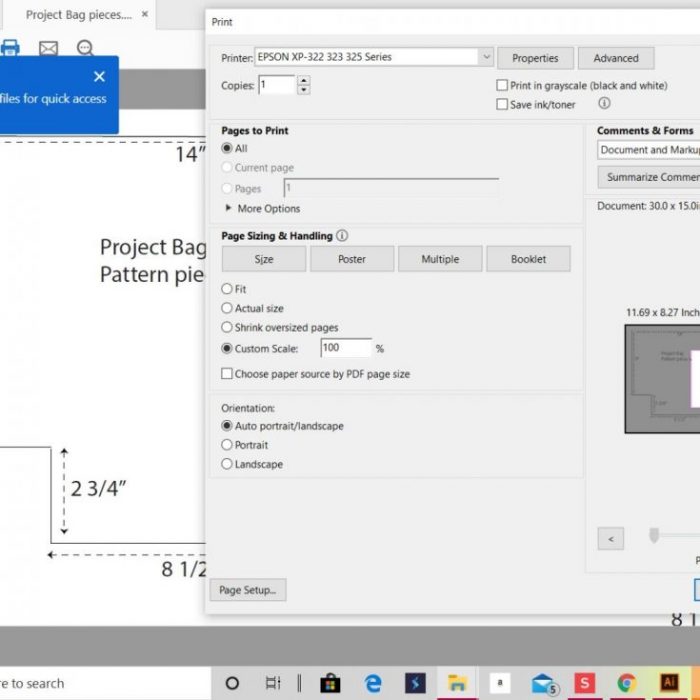 You are all set for your sewing bags journey, are ready to add pockets, change the bag straps, the bag fastenings, and alter a bag pattern please do check out all these free patterns to make beautiful purses, with free patterns. Put your own twist on these bag designs and make your own bags,