Welcome to my version of the Convertible/Reversible Bag – it is the most complex bag I have ever sewn!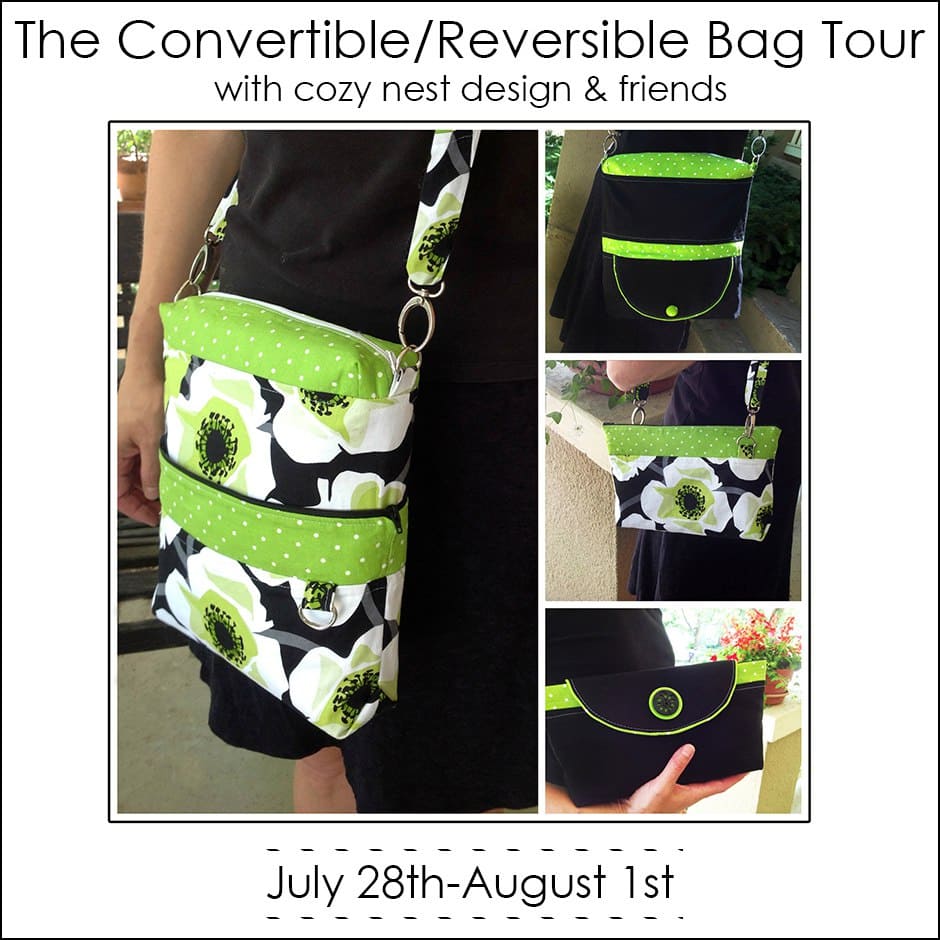 I am delighted to be taking part in this blog hop. It includes a discount code for the bag pattern, and a giveaway:)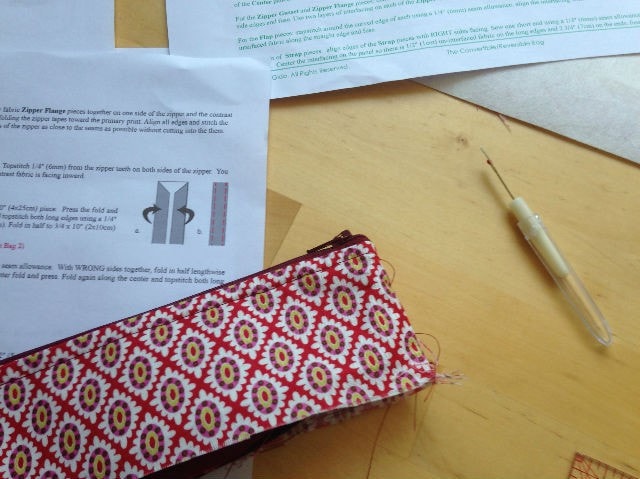 The pattern is well written, with clear diagrams and instructions guiding you through step by step. I struggled to visualise how it all fitted together until the last minute, however it worked! Once you have cut out the pieces, and attached your interfacing the bag comes together relatively quickly – I sewed it up in less than five hours! (admittedly I could have been more accurate in my seam allowances and had a better result, #cough).
What's amazing about this pattern is you end up with four different bags. Goodness knows how Sarah came up with the design, never mind wrote the pattern.
Here's the first of the 4 in 1 bags. A cute clutch with a magnetic button flap closure , highlighted with some fun piping.
Inside the bottom of this bag is a zip, pull this out, and tada a whole new bigger bag.
Moving on the third design, turn the whole bag inside out – you can make the pattern with different base colours making a very different design, check out some of the other great contributors to the hop to see what I mean.
And last but by no means least. Remove the adjustable strap, and push the top of the bag into the base, creating this fourth design. This is my favourite of the four:)
Monday, July 28th
Tuesday, July 29th
Wednesday, July 30th
Thursday, July 31st
Friday, August 1st
If you fancy making your own version here is a 25% off coupon code for the Convertible Reversible Bag. The code is: bagtour, valid until 2/8/2014.

I was given this pattern for free in exchange for this tour, but all opinions are my own.