Currently, on a health kick, I'm doing what I can to stop my sleep being interrupted by the children help my children sleep through the night. My daughter needs someone to turn the light off once she has climbed back into her bunk bed, following a trip to the bathroom.
She has already broken two clip-on lights, we need a different solution. I had a eureka moment and decided to make her a bunk bed bag for storing book, torch, water bottle, crayons etc.. what better than a bunk bed organizer?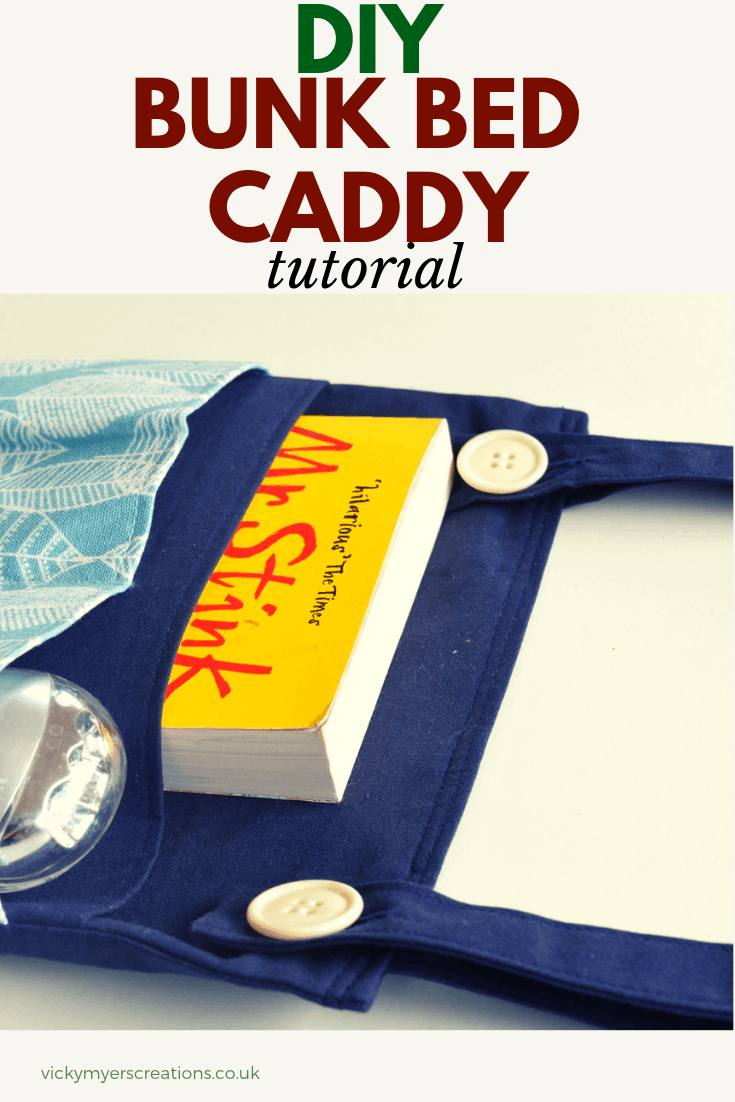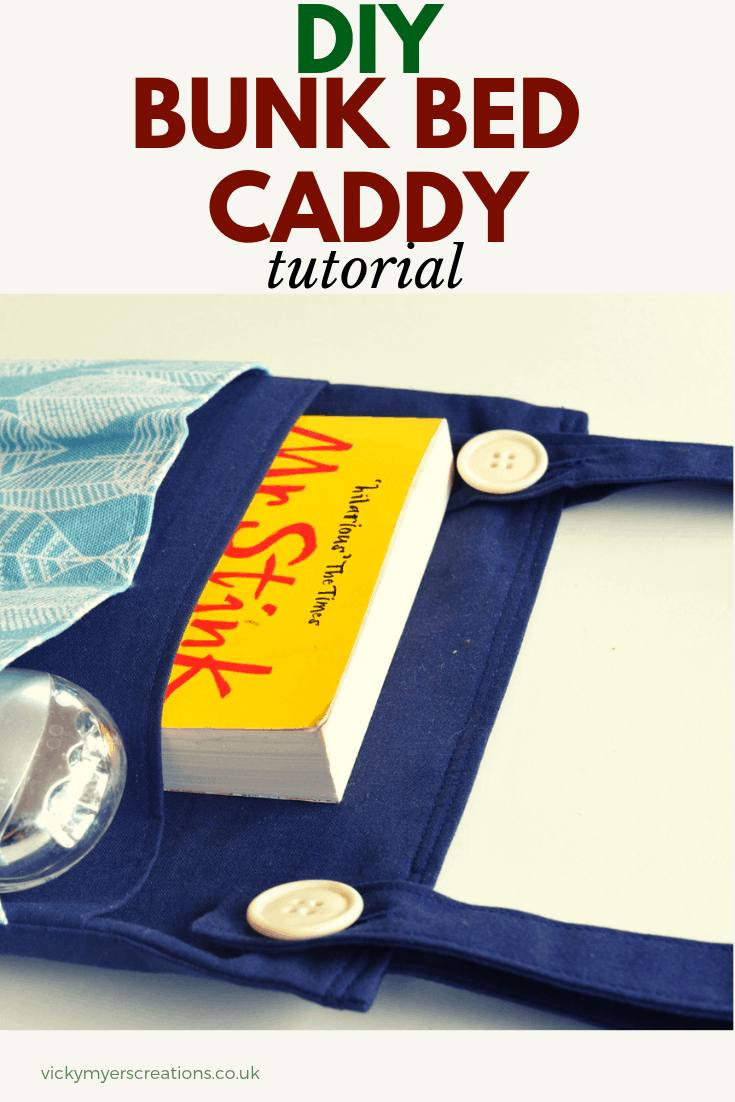 Can you imagine her delight with her new bunk bed organizer? She loves the colours, and has spent at least half an hour deciding what to keep in it:) 'Thanks Mum' said with feeling:)
Sign up for my monthly newsletter for top hints and tip sheets, plus PDF of the most popular bag patterns.
How to make a bunk bed caddy
RECOMMENDED SUPPLIES:
2 pieces of fabric 10 by 11 inches, lined with heavyweight iron on interfacing
1 piece of fabric for book pocket 15.5 by 10 inches, lined with heavyweight iron on interfacing
2 pieces 7 by 11 inches for the front pocket
2 pieces of fabric for straps – 14 by 2.5 inches
2 Buttons
Fold book pocket in half and top stitch along the seam
Sew together long sides of front pockets, fold wrong sides together along this seam and top stitch
Place front pocket fabric on top of book pocket, place centrally with the bottom aligning
Mark the central point with tailor's chalk – I find a quilters ruler helps
Pin the sides together. Pleat the excess fabric along the bottom
Stitch along the two sides, along the bottom to hold the pleats in place and down your marked middle seam to create two pockets.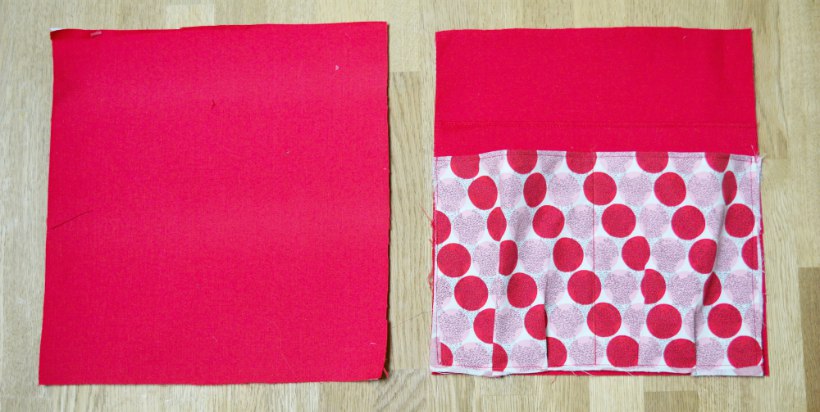 Place this piece of fabric on top of the right side of back piece. Place the second piece of back pocket on top right sides together. Stitch along the sides and bottom
Trim seams and corners. Turn right side out
Create your straps – fold in small seam allowance along the two long edges and one short edge, press. Fold in half and press – stitch round these three edges. Repeat for the other strap
Sew in button holes on the seam end of the two straps
Fold in the top seam of the bag, press. Place the straps into this seam, 1/4 inch in. Top stitch into place.
Place your bag on the bunk bed, pass the straps round to work out the placement of your buttons. Sew on your buttons.
The tricky bit is fabric selection – I used an old curtain and a piece of skirt for my daughter bunk bed bag:)
As you can see I have had fun making a variety in different colours. I think this could make a great gift for any age,:) With the button fastener, you could use it the bag on a zimmer frame, wheelchair, back seats in the car for the children's belongings – it is a versatile storage bag.