How to make your own DIY Fabric Necklace
I don't know about you but Christmas gifts always bring a mixture of emotions, tapping into the girl in me. I have to confess that I somehow expect people to be psychic and know what I would like as a gift… rather tricky as apparently I'm hard to buy for??
This year my brothers clubbed together and bought me a new dress, a real treat:) It's not a style I would normally choose, but that is part of it's appeal:) I love the fact it can be dressed up or down.
My parents then bought me a top to wear with it, this lifts the grey colour but I feel as though I need a necklace to tone in, and provide some colour around my face. I would rather make an item, and make it out of current resources… so I had a rummage through my fabric supplies, and a sneaky raid of my daughters wooden bead collection!

Next I did a little bit of pinterest searching for bead necklace tutorials, plus a bit of creative playing.

I toned down the beads by painting them with some silver acrylic paint I had in, and had a go at gluing fabric to one of the beads.

I was too keen on the result, a bit scrappy for my liking.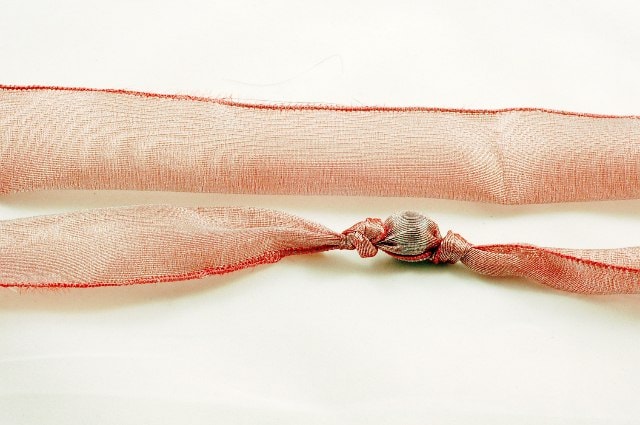 So I found my longest piece of toning fabric (110cm) , sewed a long tube and tries placing in a bead and tying a knot either side.

I quite like the original colour of the beads hinting through. To finish it off I used a zigzag stitch over the two end, and then wrapped tightly in a co-ordinating fabric.
Enjoy making your own DIY Necklace:)
Vicky
This post is linked up here
To welcome the New Year in I have a sale on at my Etsy shop until January the 16th- 20% off all orders over £15, with code "januarysale20".