In theory, the season has changed to spring, time to start thinking about the garden; starting seedlings, filling the compost bin, cups of tea in the spring sunshine. Despite the cold weather I have been prepping for the season ahead with a quick and easy DIY pallet compost bin.
Easter usually involves visiting my parents in Yorkshire. This year the children and I came by train leaving my husband at home laying laminate flooring – yes, we are finally in our own place!!
As a child, my siblings and I spent hours across the field playing in the woods.
Nowadays the field has an area which has become a bit of a dumping ground for the landowner, with various materials left over from building projects.
Lots of people see an eyesore, a mess. But I see opportunity, after all, it's lots of discarded materials for creating with. So when my Dad mentioned buying a compost bin I was quick to leap in with an offer to build him a DIY pallet compost bin – no plastic in sight.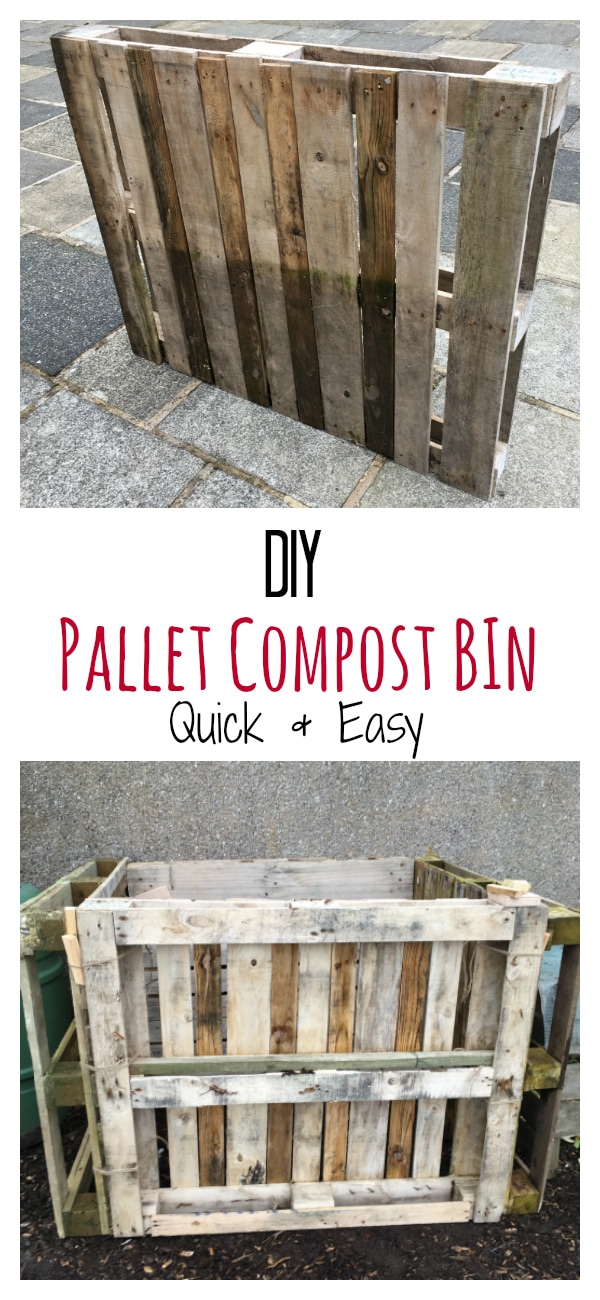 DIY Pallet Compost Bin
You will need four pallets of the same size, with the boards close to each other. This is great for holding rotting materials in.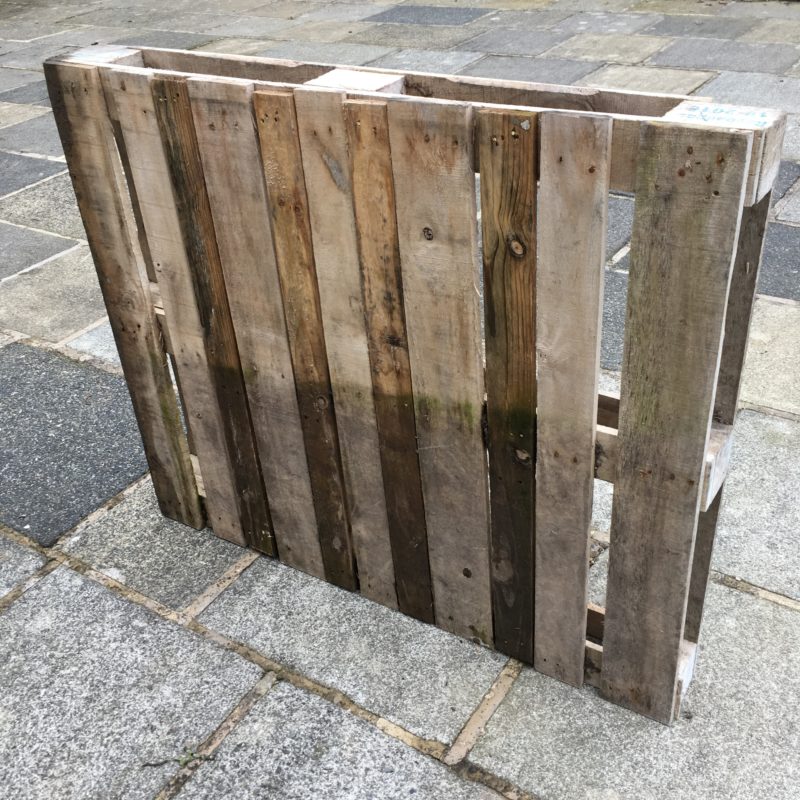 The real ingenuity comes with no access to nails, a drill, or screws.
A compost bin does not need to be complicated, with half an acre of garden a large compost bin is all that is required. Garden twine, doubled up is used to tie the sides together. The close boards are placed inwards for holding the compost in.
The pallets are placed in a square shape and tied at three points of each corner to hold them together.
The top is going to be covered with old carpet to help retain the heat and assist the rotting process. The gardeners at a local National Trust property recommend good old fashioned urine to help your compost rot. I will leave that decision to Dad!
The beauty of such a simple design is that is easy to cut your string ties down one side, open out the pallet and dig out your rich compost. Then simply close and re-tie ready to fill again.
It really is that easy! I love how the compost bin is made from someone else's rubbish (we did have permission to help ourselves to any wood), it's free, upcycling and most importantly teaching my children to reuse.
My son loves the scrap yard as he calls it, a whole area of stuff to build and create with. Why build a compost bin when you can play?
I am tempted to salvage lots of materials for our new home but it isn't practical with a five-hour train journey and luggage. I'm sure my husband will be relieved I don't arrive home with a pile of pallets etc… We still have boxes to unpack and are trying very hard to declutter.
I hope you have had a lovely Easter.