Upcycled Plastic Sandwich Wrapper , take two –
Yesterday I wrote about fusing plastic to create a thicker plastic, which can be sewn.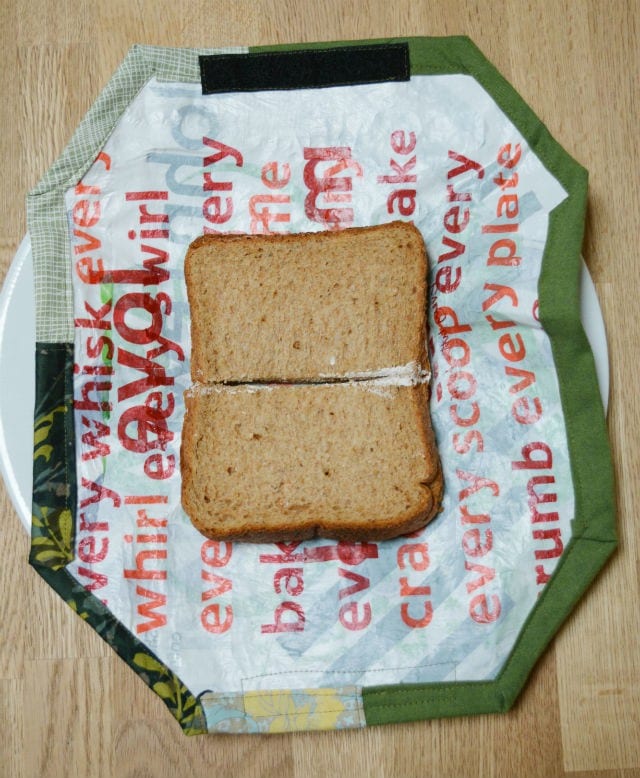 Today I am going to share with you another DIY sandwich wrap- perfect for zero waste week (anyone notice a theme?!)
Start by fusing your plastic, I have used plastic shopper bags but you can use most waste plastic (sugar bags etc). Create a piece which measures 12″ by 15″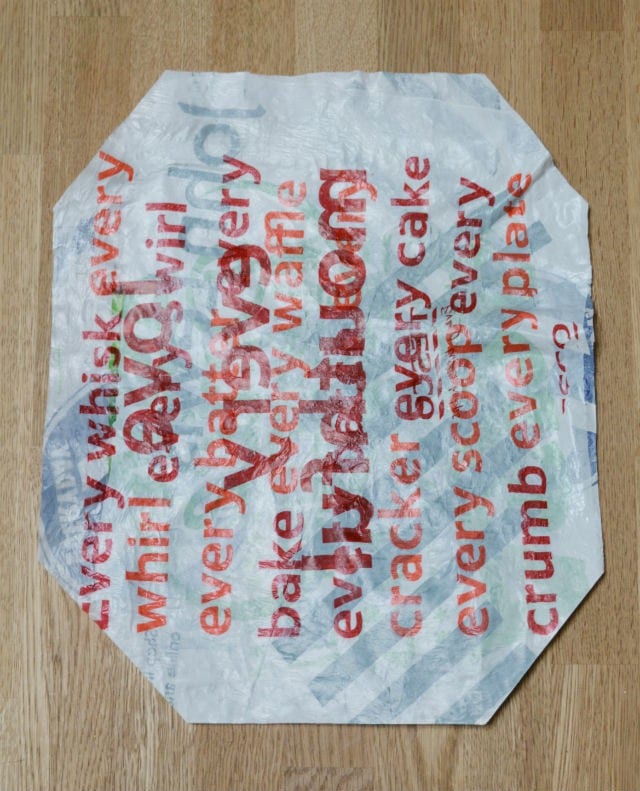 Trim your plastic liner to 14.5″ by 11″. Taper in at the corners – cut a 1″ by 1.5″ triangle off (the 1″ being along the top 11″ side)
Use fabric scraps to make your outside fabric case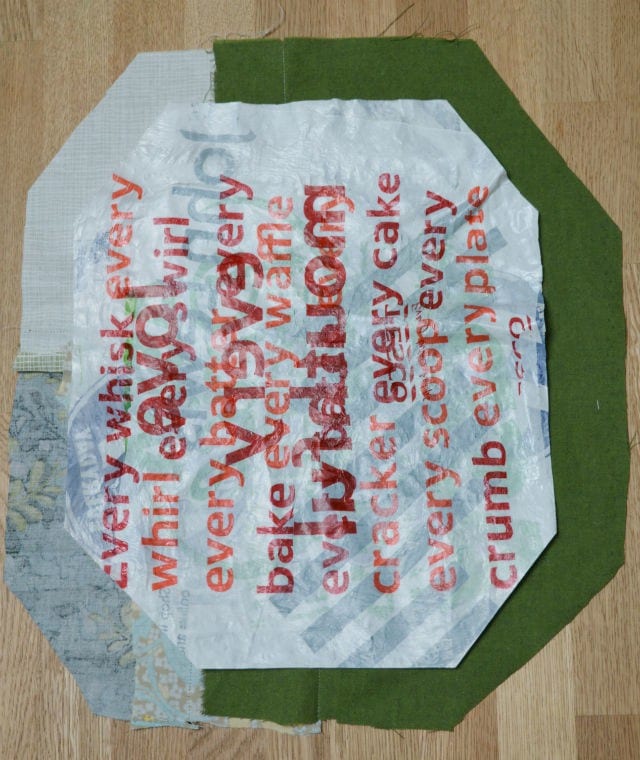 Sew together your fabric scraps, then trim with a 1.5″ allowance.
Turn in and iron. I used the plastic sheet as a template folding over, holding whilst I removed the plastic before ironing (if you iron the plastic it will stick to your iron!)
Turn the hem over a second time so raw edges are underneath.
Place your plastic liner back in and in into place. Sew all round.
Attach velcro on the right side at the bottom short edge, and on the liner side on the top short edge.
Make as many different size as you like, what else would you keep in them?