It is no secret I love working in denim – it is easily sourced from friends and family and a hardy material perfect for bag making. The range of denim bags from jeans you can make is only limited by your vision. This ultimate list of free denim bag patterns will soon have you asking friends and family to donate old jeans to you so you can start making your own denim bags.
If you have not sewn with denim before then check out my video for top tips for sewing denim. Some sewing machines can be a little reluctant, others are more than happy to sew through various layers!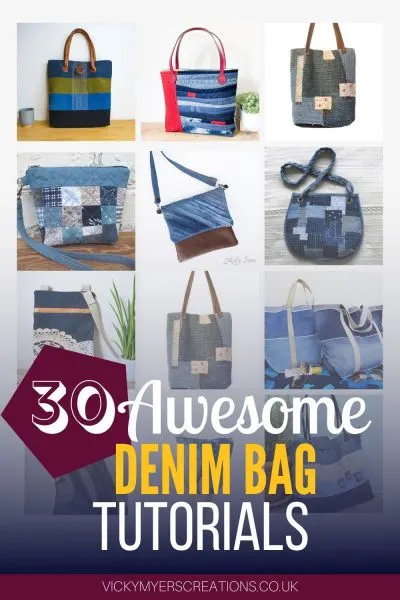 Creative Denim Bags from Old Jeans
There is nothing I enjoy more than making a new creation out of old clothes, specifically denim. I have collated this fabulous list of great projects - free tutorials and patterns for bags and purses made with blue jeans. With simple sewing supplies, you can quickly whip up a fun recycled bag.