Today is challenge 5 of the #12DaysofChristmasDIYChallenges
The challenge – What do you have in your garden shed or outhouse? Find something in there that you can make into some kind of Christmas decoration
For sometime I have been inspired by wood decor with writing. Today's challenge seemed the perfect opportunity to have a go, with some help from my family.
My husband found some wood from the wood burner pile.
We laid them out in the rough design, with youngest marking cutting out lines.
The planks were sawn to shape and then screwed into place on the supporting plank.
Using paint found in the shed all the planks were painted a gentle green shade. Amazingly the different wood finishes covered well.
Next – the step I was dreading, could I paint neatly lettering onto the wood planks? I used a selection of typography and printed a selection of words out onto paper. Find the downloadable free template here. These were laid out onto the planks.
I used a ball point pen to press hard drawing round each letter. This leaves an indentation in the wood as your guideline for painting the letters.
Now all you need is a steady hand!
No-one is going to be examining your lettering close up, from a distance you really cannot see my slightly wobbly paint lines:)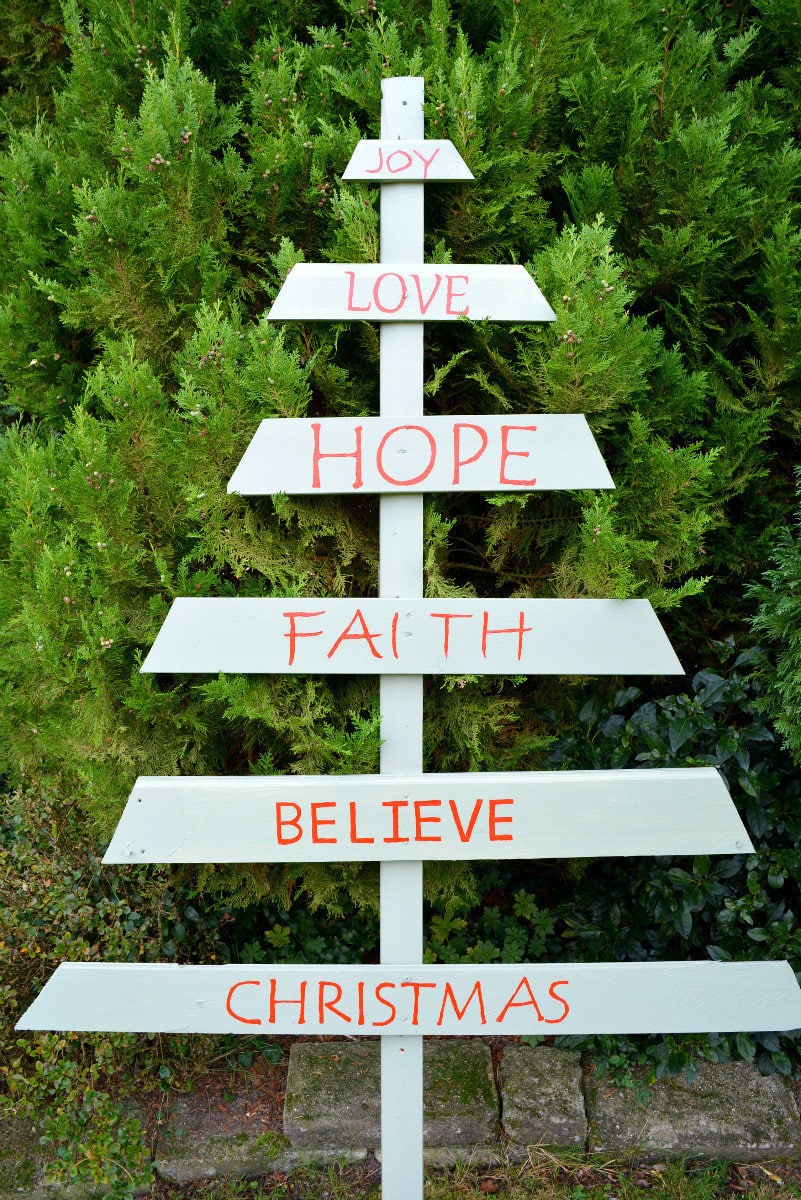 What do you have in your garden shed or outhouse?