Today I going to share with you just how quick and easy it is to make a drawstring bag using a tea towel – the beauty of using a tea towel is that all your edges are prefinished for you!
I love just how easy this sewing project is perfect for beginners – sew several up with your children for their toy storage, as shoe bags, gym bags – the uses of drawstring bags are endless.
Tea towels are so versatile – you can also make a tote in ten minutes!
Personally I am rather passionate about bag making – if you are new to bag making I have the perfect Beginners Bag Making Course for you which covers so many essential skills for bag making, and includes many free bag tutorials. Alternatively, check out my ebook Bag Making for Beginners.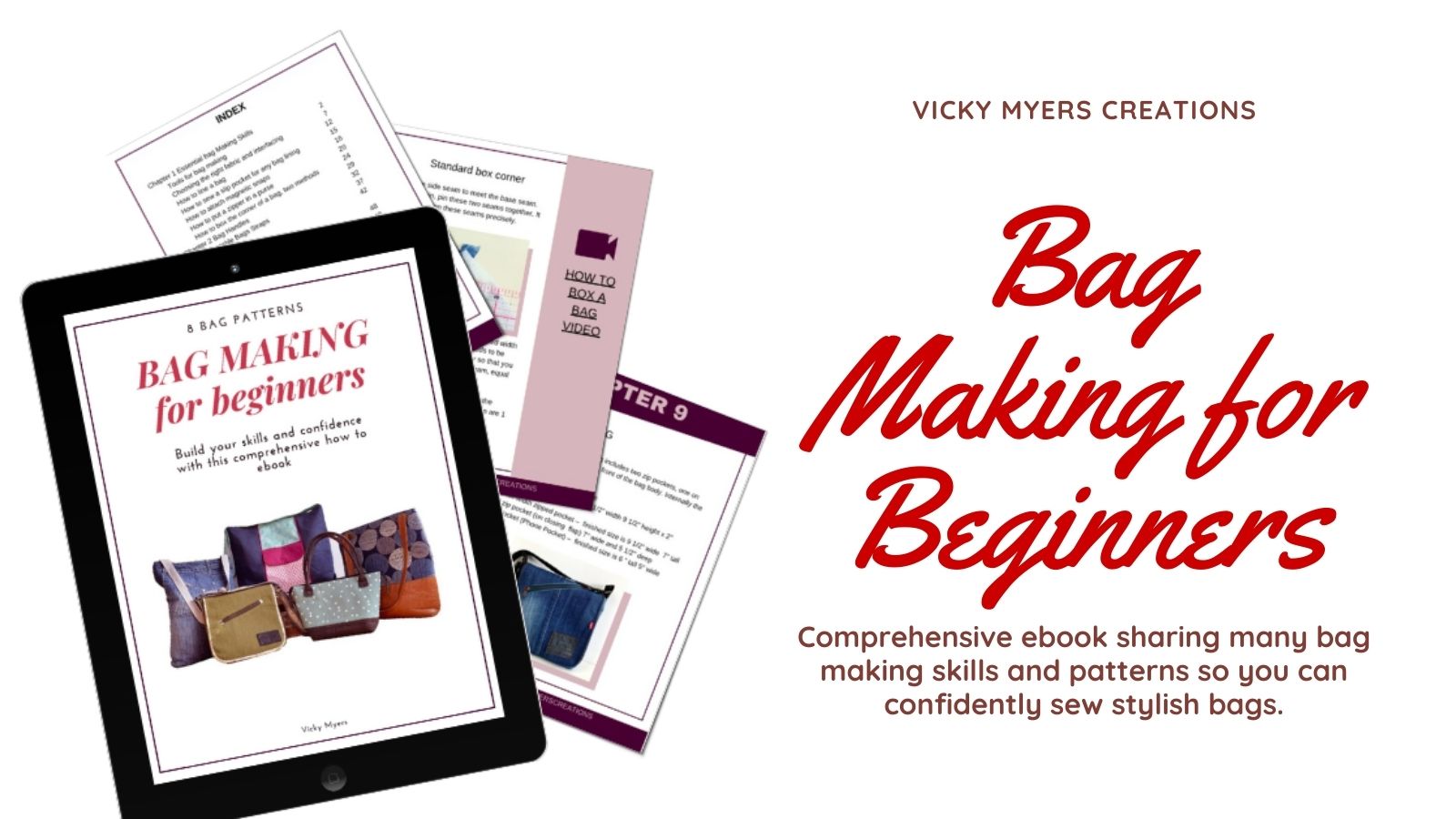 Here in the UK there is currently a request for drawstring bags by the hospitals for scrubs and shoes, the size of this finished bag is good for ladies' shoes. So grab your tea towels and piping and lets get making. Note if you are making these for hospitals the drawstring needs to be a 100% cotton and preshrunk so it can go through a wash of 60 degrees.


How to make a drawstring bag
Materials
Tea Towel
Piping, 39" (1m)
Sellotape
Tools
Sewing machine
Cotton Thread
Scissors
Safety Pin
Instructions
Fold your tea towel in half right sides together
Machine stitch down the long side and along the bottom. Start at the top of the bag, 1" (2.5cm) from the top.
Fold the bag the right side out.
Fold the top of the bag over 1", so the wrong side shows at the top. This will form the casing for the piping.
You will notice at the side seam there is an opening to thread through your piping (the top of the side seam where you did not stitch). Pin in place then machine stitch around to form the casing.
Wrap sellotape around the end of your piping to stop it unraveling. Add a safety pin, and thread through the casing.
Lastly, tie a knot in your piping.
Don't forget to check out my
Bag Making Course
for beginners.