Today I am sharing with you a tutorial for how to make a lamp from a wine bottle. We have used a clear wine bottle, adding sea glass inside the bottle for interest. You can add all sorts to the clear bottle, as long as they fit through the bottleneck! Alternatively, there are some beautiful spirit bottles available (my colleague bought her Dad a bottle of whisky for Father Day, I was very tempted to ask for the blue bottle once he had drunk the contents!)


Join over 3,000 other subscribers to my fortnightly newsletter, let's get crafty together! I am passionate about sparking your creativity to use the resources you have to hand.
[mailerlite_form form_id=3]
DIY bottle lamp
This post contains Amazon affiliate links for your convenience. Click here to see my disclosure policy.
RECOMMENDED SUPPLIES:
Bottle lamp kit, ensure it is the right size for your bottle (I am based in the UK and used this kit)
Drill
Glass bottle
Sea Glass
Start by thinking about how you are going to hold your bottle in place whilst you drill it. My husband has made a homemade wooden vice, using tension rods for adjustability to hold the wine bottle in place.
Plus a piece of wood with a predrilled hole to guide the drill.
Place the bottle securely. Use cold water as you drill the hole, then drill the hole (please bear in mind health and safety and wear safety goggles).
Your bottle may chip, but once your project is finished this will be barely noticeable.
Soak your bottle to remove any labels.
Now to look at your lamp kit, this is mine.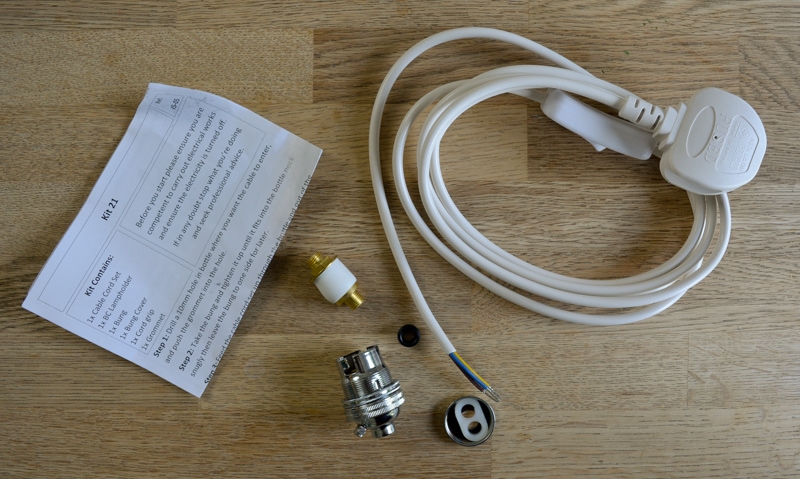 Follow the instructions for your kit. The first step in mine was to insert the rubber bung into the drilled hole. Next, adjust the larger rubber bung so it fits snuggly in the bottle top and then remove.
Thread the wire through the bottle and out of the top. Connect up the wires with a screwdriver, as per instructions.
Follow the instructions until you are fully set up, ready to insert the sea glass.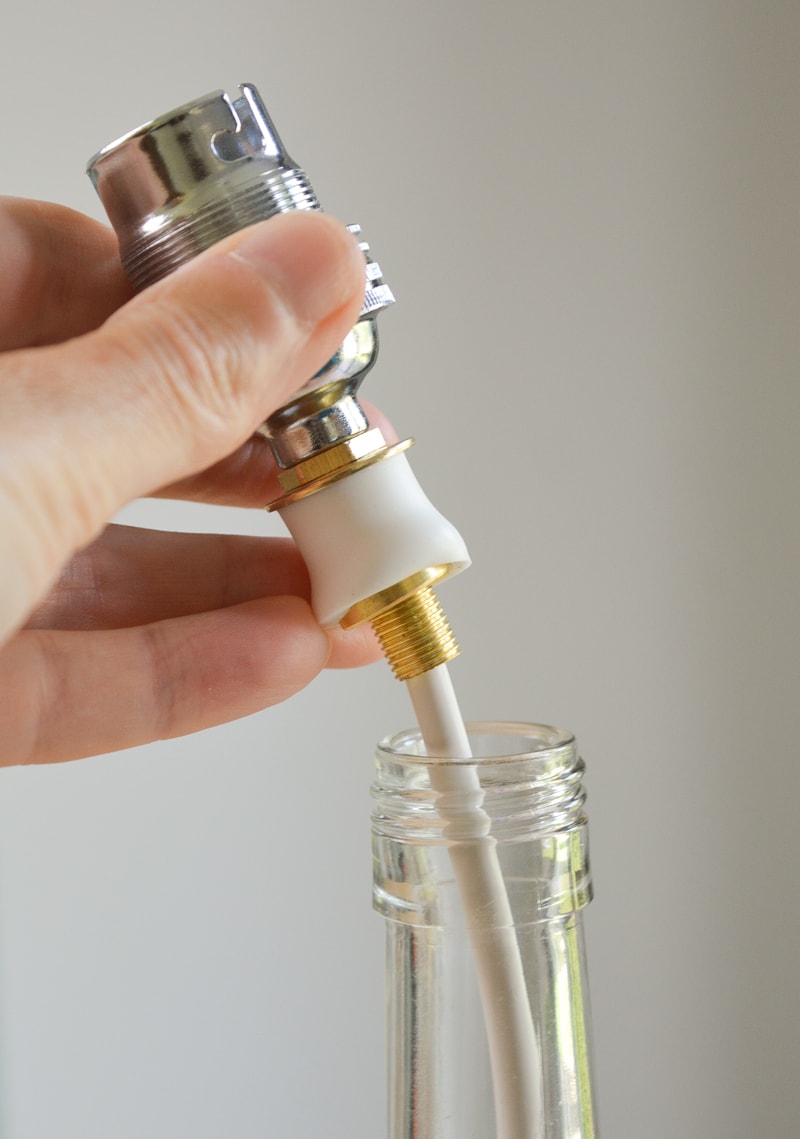 Add your sea glass to your bottle.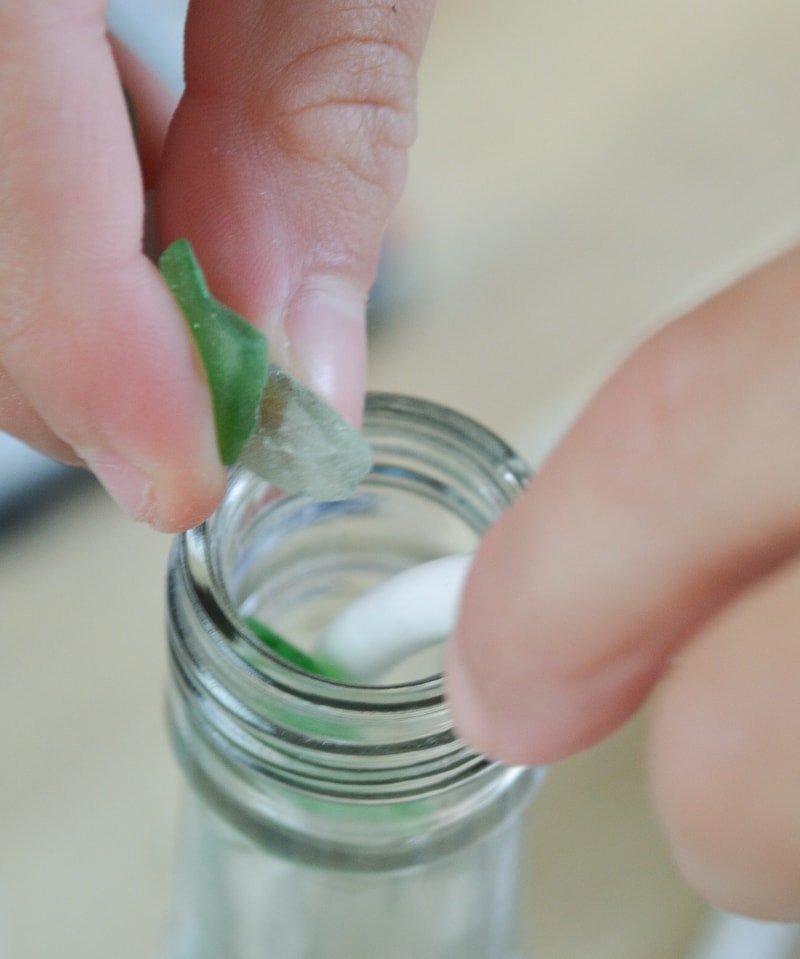 We filled ours approximately a third of the way up. Then secure your light fitting into the bottleneck.
The big decision is will you add a lampshade or have a naked light bulb. To my surprise, I prefer our DIY lamp with a simple lampshade.
If your family also collect sea glass then you will like our sea glass bowl and sea glass jewellery.