Bug hotels are all the rage, its not hard to see why. Building a bug hotel is a great activity to involve children in. It sparks an interest in insects, wildlife and the outdoors.
Your tyre bug hotel can shelter bumblebees, ladybirds , woodlice and so much more. The autumn is great time of year to build one as you are likely to have a variety of natural materials available. You can use straw, dry grass and hollow plant stems.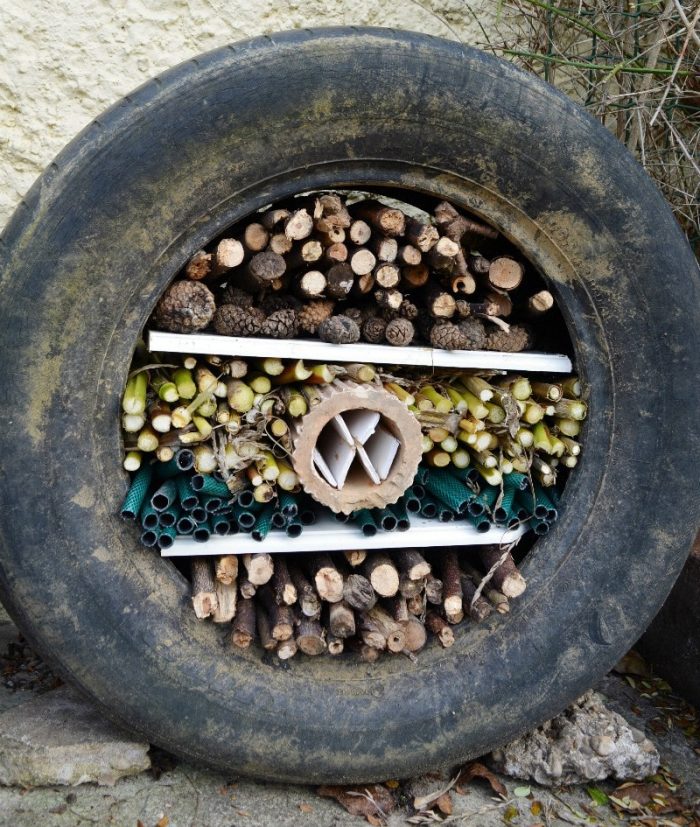 How to make a recycled tyre bug hotel
To make your own recycled tyre bug hotel balance your tyre on a piece of brick either side. I found this tyre dumped by the side of the road, but I am sure you can ask your local garage for an old tyre.
Place something like sticks or straw across the base of the tyre. It needs to be a material which crosses the gap within the tyre. We have used sticks.
Cut a piece of wood to lay on top, it needs to be the width of the tyre tube.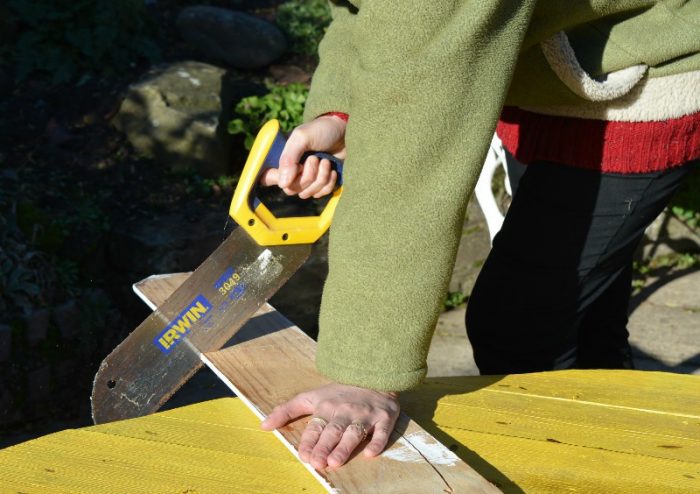 Place your next layer. We have used pieces of a old hose pipe, followed by the stems from our corn crop. In the middle we have placed a former brick drain pipe, with a vw logo made out of foam board.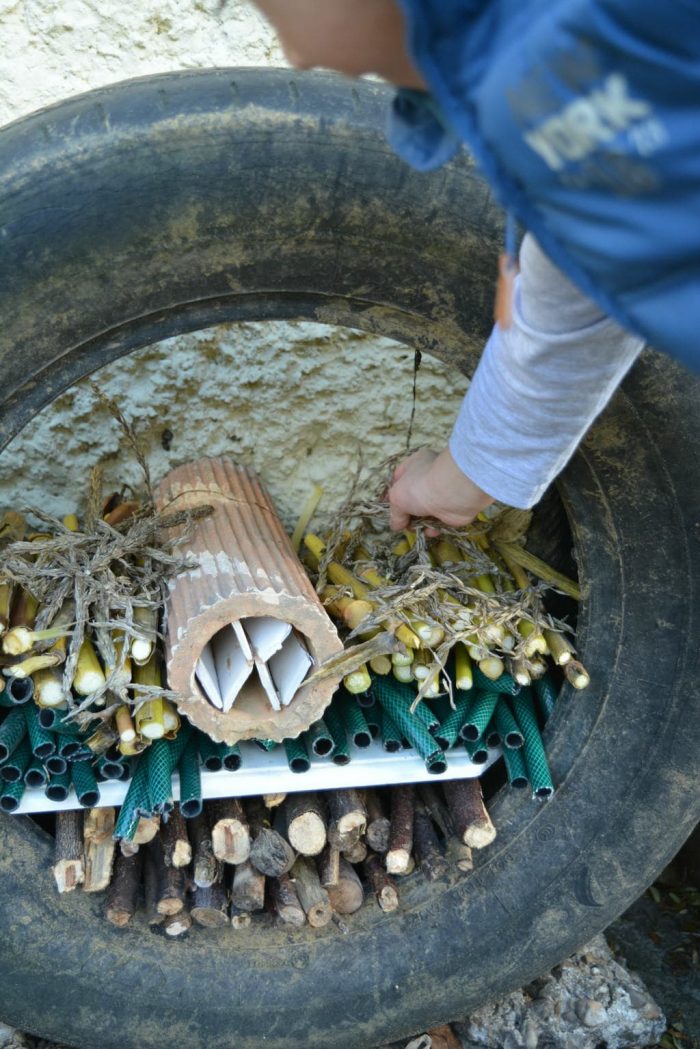 Place a layer of wood across. Fill your next layer, we have used the pine cones followed by sticks.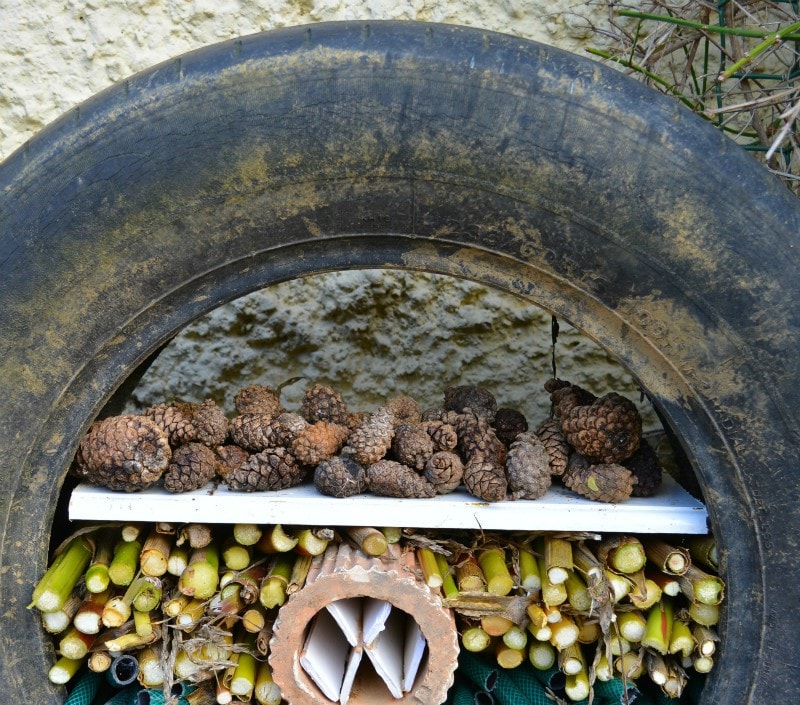 It's dead easy to make and makes a fun alternative to have a round DIY bug hotel.
$('.ml-subscribe-form-5692827 .ml-block-success').show(); $('.ml-subscribe-form-5692827 .ml-block-form').hide(); };
This post is sponsored by Volkswagen – check out other recycled and/or car related tutorials by fellow bloggers on the Volkswagen collaborative pinterest board "DIY Bloggers for Volkswagen".