A rivet is ideal when you have so many layers of fabric your sewing machine can't cope – the perfect solution for bag making and bag handles.


A double cap rivet comes with two sides, a male and female. The long ones the male, which you insert through the hole in the leather, then press the female half of the rivet onto the other side. The cap refers to the round top of the rivet, for a double cap you have a round cap both sides.
Putting rivets in fabric is an essential tool in your bag making skills. Check out my other essential skills tutorials for bag making:-
Check that your double cap rivet is the right size (depth for the bag). This bag has Annies Soft and Stable so is reasonably thick therefore I am using 8mm cap rivets, if you use fusible fleece to add strength to your bag I suggest 6mm or less cap rivets.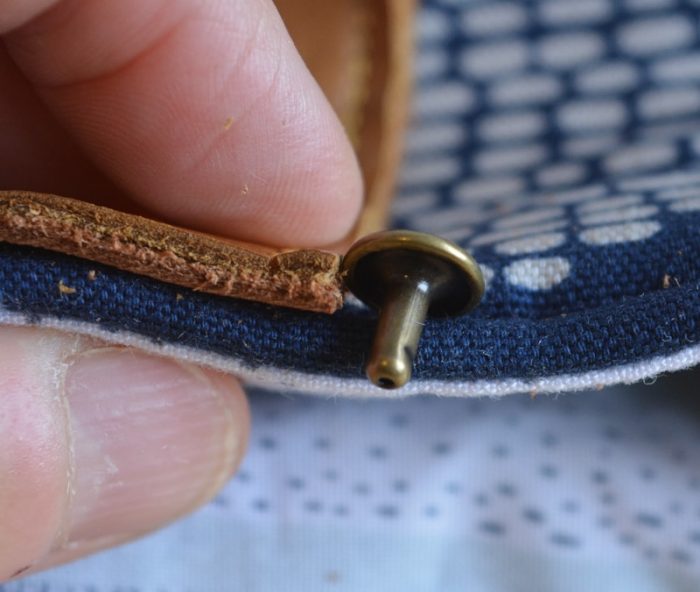 Use a hole punch to create suitable size holes on your bag and the handles. You may need to hole punch separately the bag and then the handle.
Place the male cap rivet through the handle and fabric, press the female side on.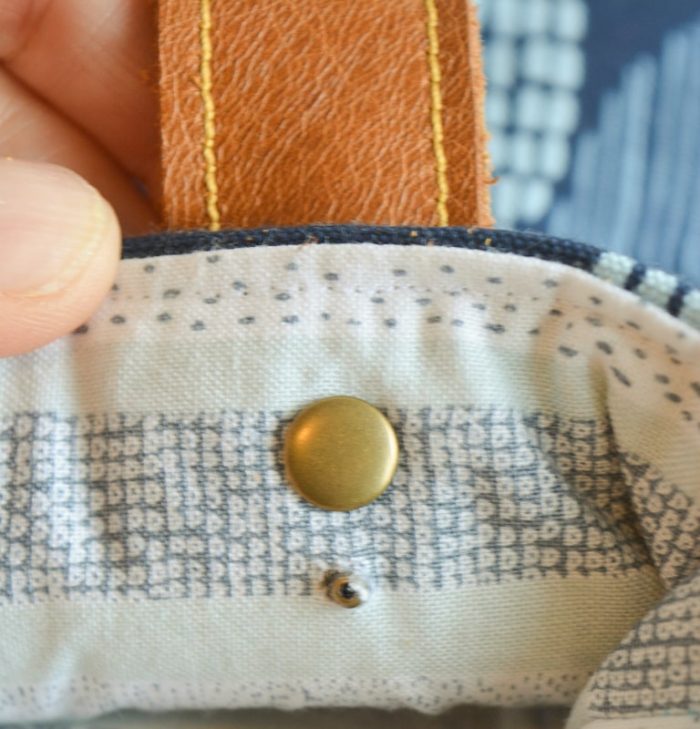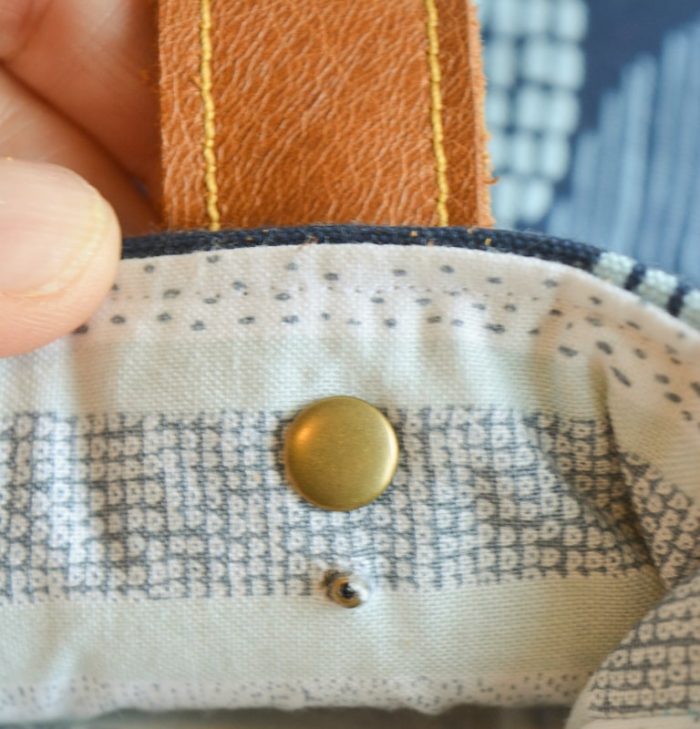 Place the rivet so that the bottom cap lays inside the dip of the round portion of the rivet tool. Align the dipped in portion of the rod on top and give it a good hit with a hammer (ensure you are on a solid surface!).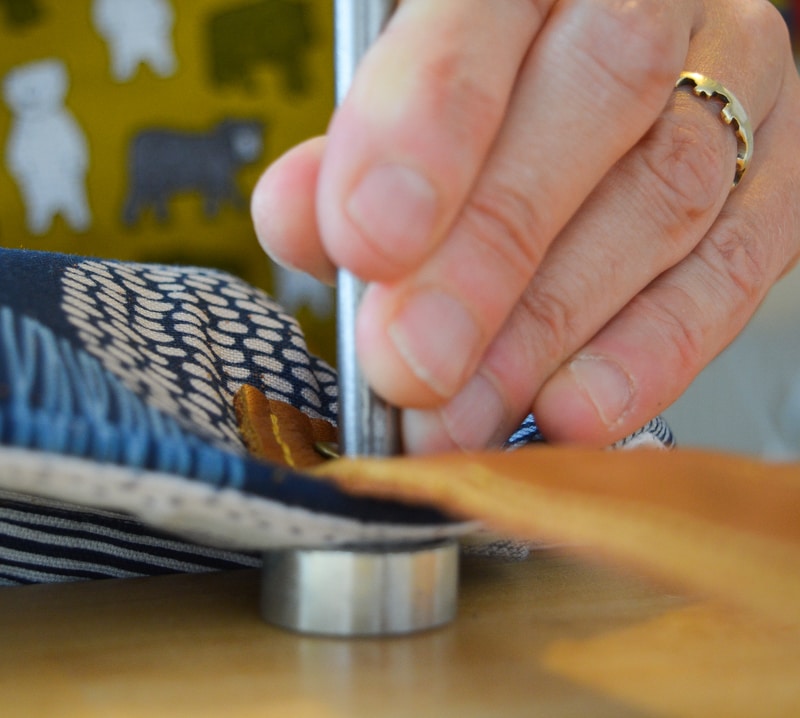 Double cap rivets are super easy to install and add the professional touch to any bag.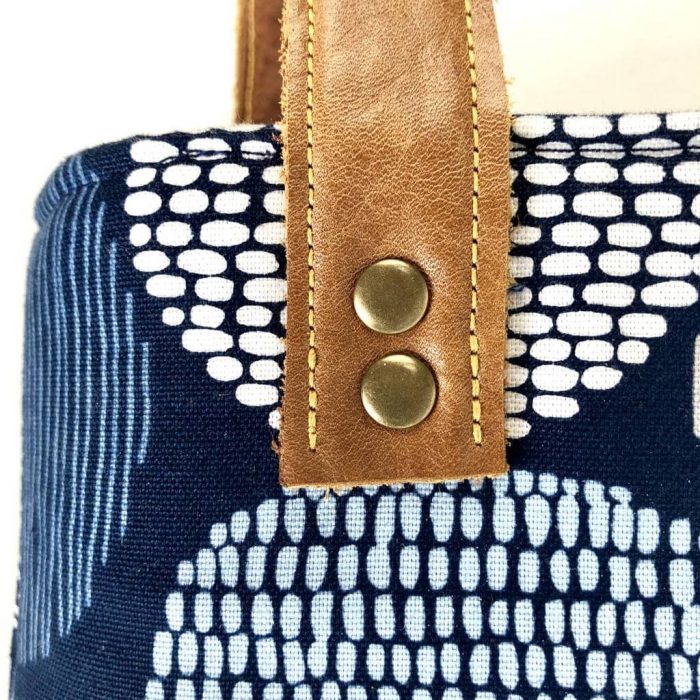 I have several free bag patterns on the blog which utilise cap rivets, check them out:-


A leather handle takes out handsewn bags to the next level – and cap rivets are the perfect way to install the handles. Learn how to put rivets in fabric with these super easy steps.