It's January, a time of year for reflection, fresh starts and a tightening of the household budget for many. A perfect time of year for reviewing your wardrobe and making repairs. Today I am going to share with you how to fix a zipper on jeans, by replacing the zip, keeping all the original topstitching. Your jeans will look as new. It really is simple to change the zipper.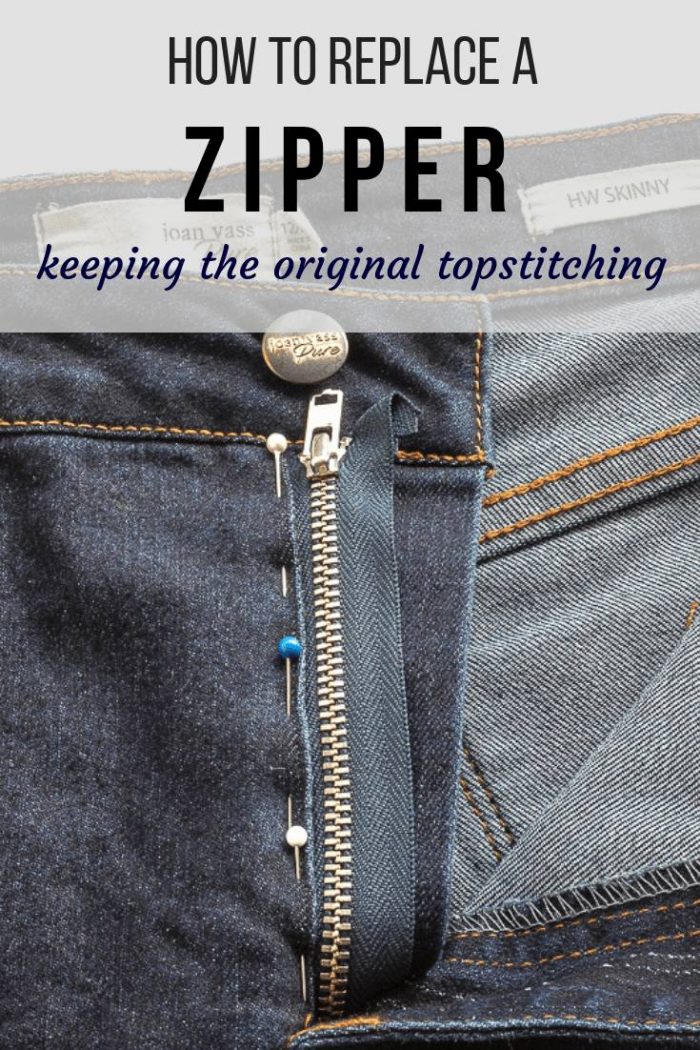 Are looking for ideas for what to do with your old jeans? Check out my 25+ craft ideas for old jeans
How to replace the zip in a pair of jeans

Start by unpicking the long sides of the zip, do not unpick any of the topstitching. Cut the top and bottom of the zipper and remove.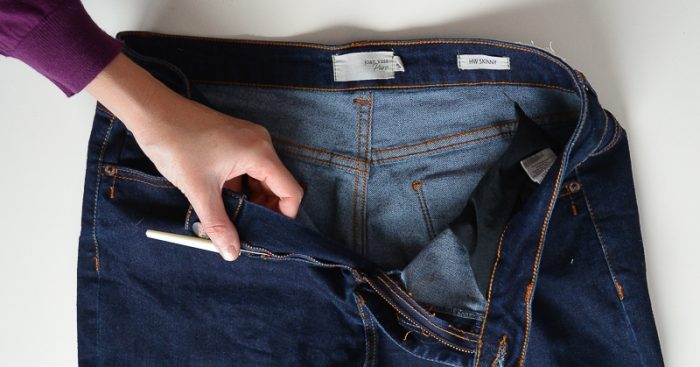 Compare the size of your new zip to the zip you have just removed. Trim the length of the zip if required. Hand sew tightly across the base of the zip to stop the zip coming off at the base.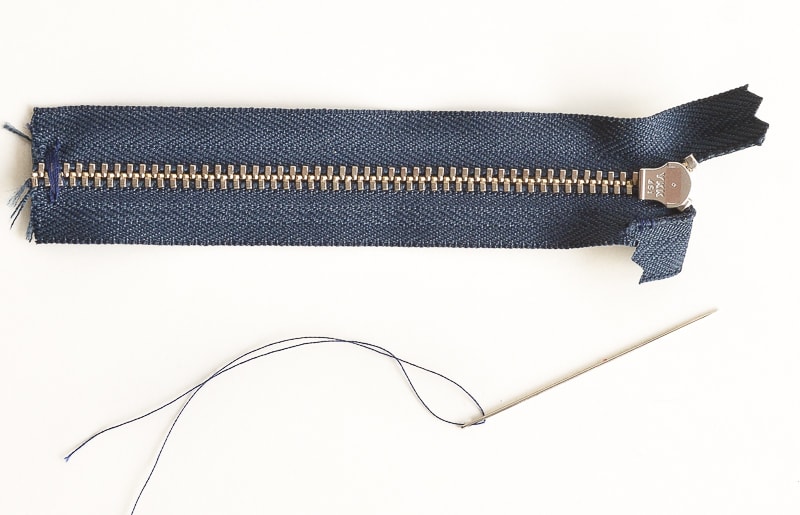 Turn in the top of the zip fabric and hand stitch in place. In your jeans the top part of the zip would have originally been enclosed in the waistband, but we want to keep the original topstitching alone.
Looking at your jeans, one side of the zip will have two pieces of deni you can insert the zip between. Place one side of the new zip between the two layers of fabric, pin in place.
Stitch with your sewing machine, I recommend using a jeans needle, long stitch and zipper foot (alternatively you could use a quilting foot).
Place the other side of the zip on top of the back of the denim fabric.
Hand stitch this side in place with back stitch using a double thread for additional strength. Backstitch is used to imitate machine stitching. To backstitch start with one running stitch, bring the needle up for the next running stitch but instead of stitching forwards insert the needle into the front of the previous running stitch.

Be careful to only penetrate the first layer of the denim (there will be two) so it does not show on the front.
I am super delighted with this repair – the zip is replaced and all original topstitching remains in place, no-one will know about the repair. This is far easier than I first thought it would be, imagine how many pairs of jeans could be saved if people did this repair.
If you are on a make do and mend purge you may like these posts:-
Repairs do not have to be boring!