Its so frustrating when you discover a much loved sweater has moth holes – here's my current choice for repairing moth holes in sweaters..
By using needle felt to cover moth holes you can add a unique zing to the original item. Choose colours which tone or compliment the original sweater. Or a huge variety of colours for those who love colour in their lives.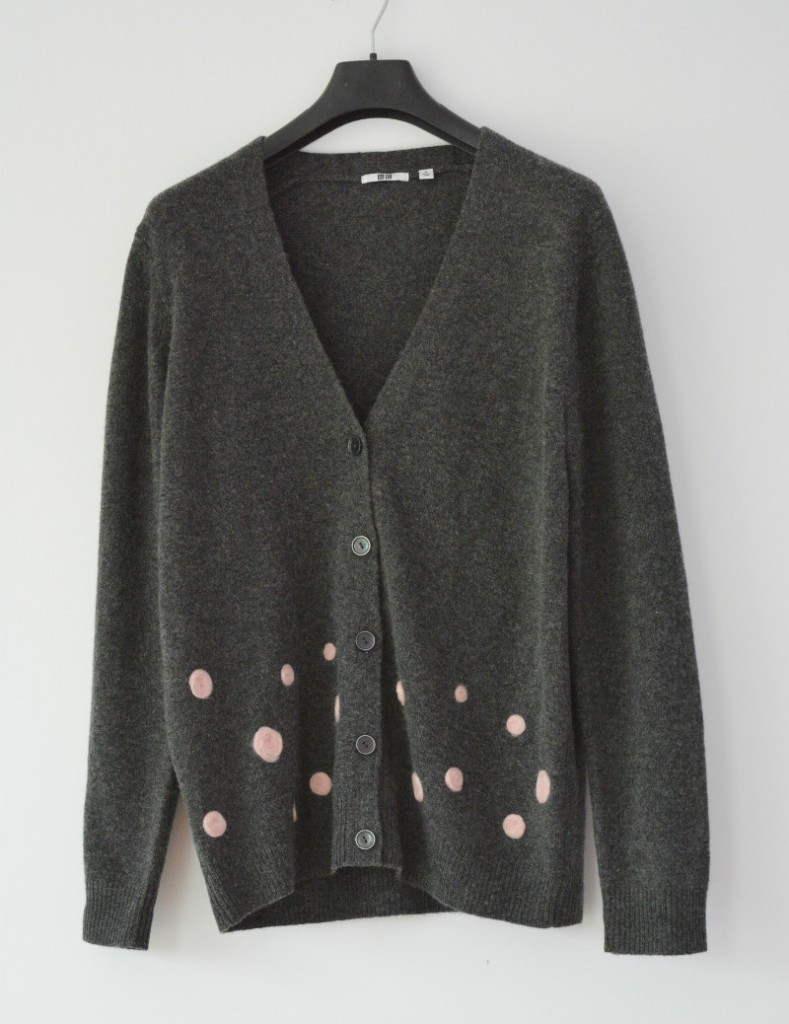 Select your felt, place on your sweater in desired shape. I have used circles or you could use a cookie cutter as a template for more fancy shapes.
Simply repeatedly stab at the felt with a needle felt tool, its amazing how quickly it attaches to the sweater.
On the reverse it appears like this
I suggest hand washing for the repaired sweater.
What's your favourite repair for moth holes?? I may be influenced by my desire to try needle felt!