Waxed canvas is a popular fabric for bag making. There are some key differences to working with waxed canvas as opposed to usual bag making fabrics, mainly it's not possible to adhere fusible interfacings to the fabric, and you will need to clean your sewing machine afterwards.


If you are sewing waxed canvas for bag making then consider adding form to your lining instead of the waxed canvas. Iron on adhesive stabilizers will not adhere to the waxed surface. Alternatively, you could baste a stabilizer in the side seams, or quilt foam to add shape.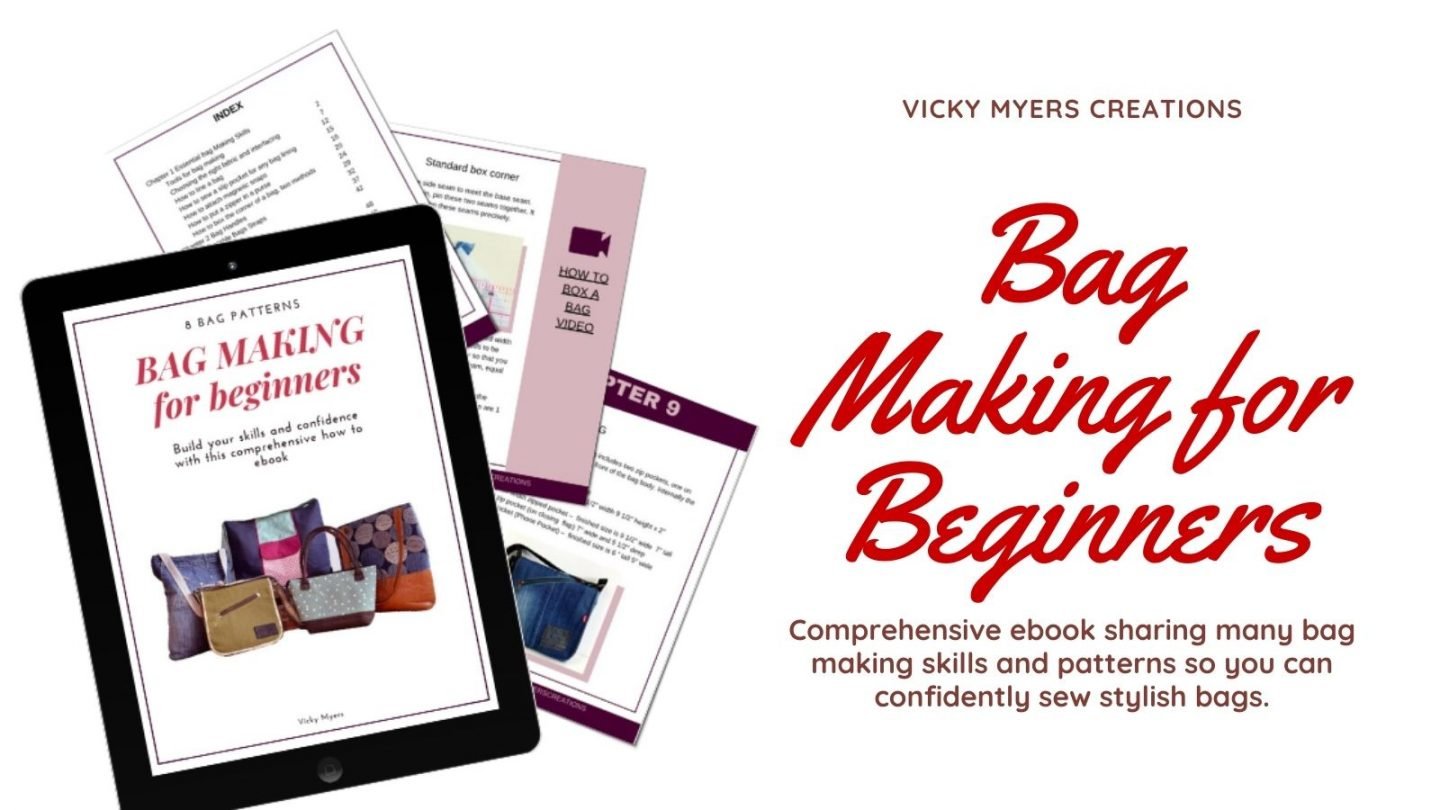 Where to buy waxed canvas?
Here in the UK the waxed canvas is not readily available. I purchase from Etsy and patiently wait for international delivery. An alternative is to wax fabric yourself. Sara At Radiant Home Studio has a great how to wax fabric tutorial.
Sewing Waxed Canvas
Use a Jeans/Denim or Microtex sewing needle – I suggest a 100/16 or 110/18
Store your fabric rolled not folded to reduce creases
Use a long stitch length – 3 or higher
Use clover wonder clips or paper clips (a cheap hack!) – If neither of these is an option pin within the seam allowance to avoid marking the fabric
Finger pressing/pressing tools help flatten seams.
If you are tempted to press the fabric to remove creases heat with a hairdryer instead. This tip also works to make your waxed canvas more malleable. Alternatively, you can iron it if you use parchment or baking paper to sandwich your fabric in to protect your iron from becoming covered in wax.
If you need to mark your fabric do not use a pen, instead use a Hera marker, or another blunt object such as a chopstick. I use the edge of my sewing machine screwdriver.
Use a quality polycotton thread, alternatively use a denim thread.
Overlocking or zigzagging your seam allowance edges at the beginning will help to avoid any fraying of the fabric.
A regular sewing machine foot works well on my machine, giving the best stitches. I tried a teflon foot, walking foot and a regular sewing machine foot. It is worth spending five minutes trying the different feet you own and checking the tension on your sewing machine.
Looking for a project t to try your new skills on? Check out my free waxed canvas tote bag pattern.
Equally this mini backpack pattern would look gorgeous in waxed canvas.