How to box the corner of a bag: Two methods
July 21, 2019
Many bag patterns refer to boxing the corner, are you wondering what this means and how to do it?! Learn how easy it is with these two methods of boxing bag corners.
Boxing a corner takes a straight forward rectangle into a shaped bag – it transforms the bag giving it three dimensions. Learning how to box a corner it super easy, you will soon be whipping up bags exactly the width you require.

Check out my other essential skills tutorials for bag making:-

For regular tutorials join over 3,00 newsletter subscribers for my fortnightly newsletter.
How to box the corner of a bag
I have two methods to share with you – firstly start with sewing the side seam and bottom seam of your bag, right sides together. If you prefer video tutorials check out my detailed you tube video How to box the corner of a bag: two methods
Let me start with the standard box corner method I have been using for years.
Standard box corner
Fold the side seam to meet the base seam. Using a pin, pin these two seams together. It is vital to align these seams precisely.
Using a quilters ruler mark the desired width of the bag. The quilters ruler needs to be aligned with your seam centrally so that you mark a 90 degree angle to the seam, equal distance either side.
This corner makes a 3″ wide bag so the measurements either side of the seam are 1 1/2″.
Stitch along the mark, backstitching for strength at each end. Trim the seam.
Cut out box corner
This method involves cutting out the corner, then folding and stitching. Let's start by working out the measurements. For a 3″ wide bag you will mark a 1″ square, allowing a 1/2″ seam allowance.
So 1″ + 1/2″ seam allowance + 1 " (second side of square) + 1/2″ seam allowance = 3″ width
Using your quilters ruler mark out the corner. I have used tailors chalk to mark a 1″ square in from the stitched seams.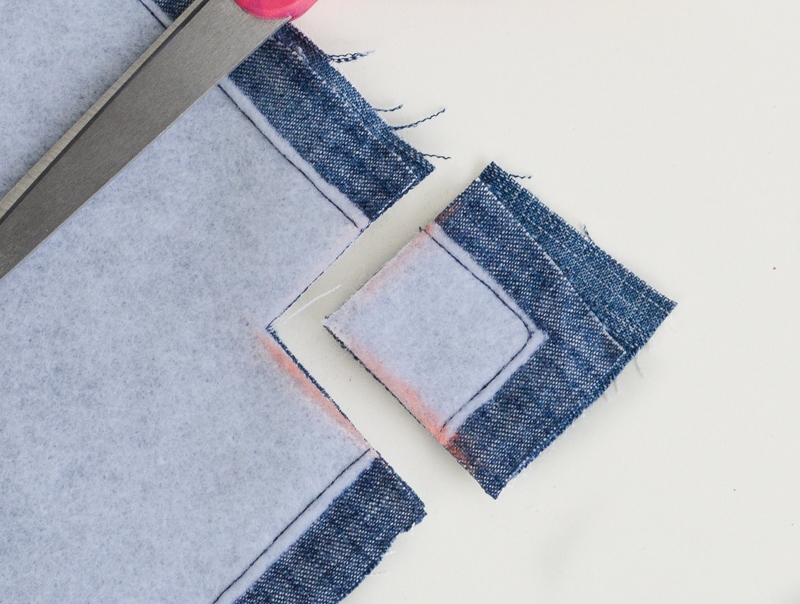 Fold the two seams together, creating a straight flat line from your cut edges.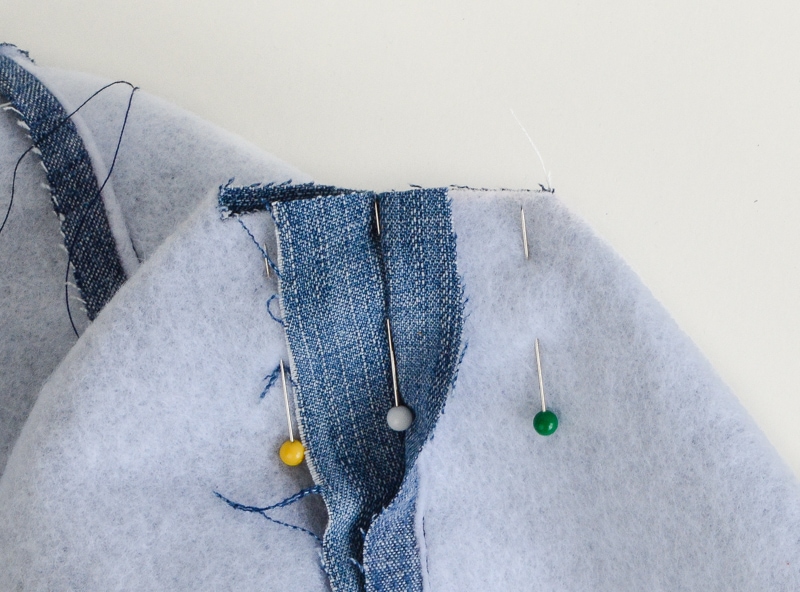 Stitch the corner, backstitching at each edge.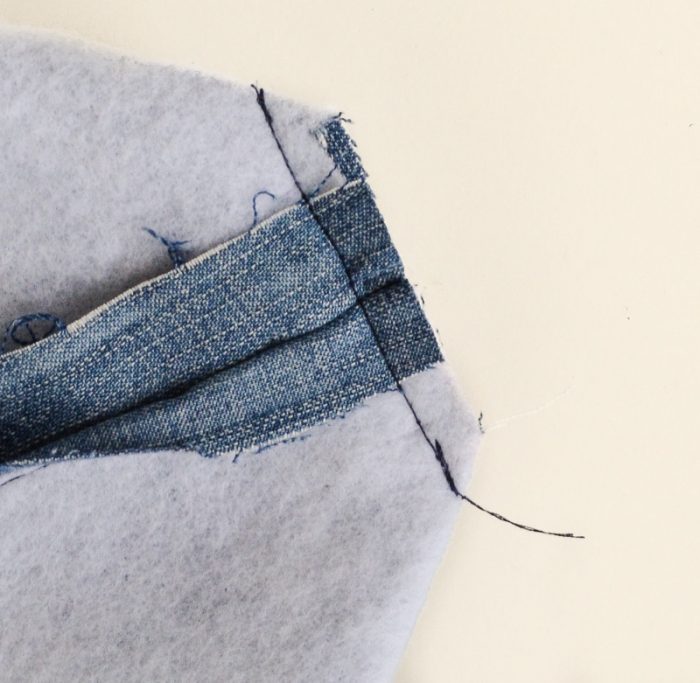 Turn your bag right side out and admire your perfectly matching seams.
I have several free bag patterns on the blog which make the most of boxed corners, check them out:-
DIY Tote Bag with Lining
See all my free bag patterns here.

A passion for sewing, upcycling and caring for the environment - the perfect excuse to haunt charity shops for bargains!