Upcycled Felt Mug Cozy
November 30, 2015

Its coming up to the time of year to be thinking about thank you gifts for teachers. It's nearly winter so I thought it would be fun to come up with a practical gift which combines upcycling with keeping mugs of tea warm whilst on playground duty… hence the upcycled felt mug cozy:)
To make your own felt mug cozy will need:
100% wool jumper washed on the hottest setting in your machine to felt it (handwash labelled jumpers only as they have not been treated with chemicals to prevent felting)
Calico
Printing set
Embroidery thread
Button
Mug
To make:
Lets start with making a template for your mug. Wrap a piece of paper round your mug, work out the width of felt. Allow a piece to pass under the handle in order to secure the mug cozy with a button.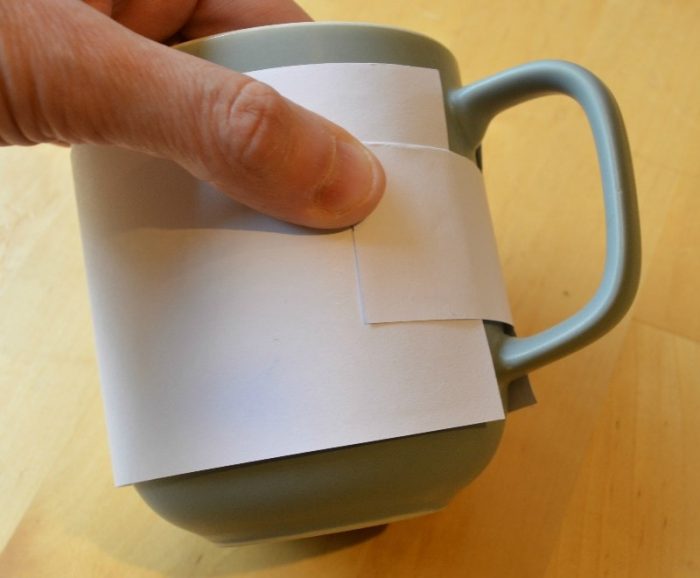 Cut your felt to match your template.
Blanket stitch round the edge of your felt.
Print a sentiment onto your calico. Trim to size.
Place on your felt, consider where you would like the sentiment in relation to the handle of the mug.
Using bondaweb adhere to your felt. Machine stitch round your calico to fully secure.
Lastly pin the mug cozy into place in order to work out the placement of your button hole, and button.
Stitch your button hole and add your button.
What's your favourite homemade teachers gift?
A passion for sewing, upcycling and caring for the environment - the perfect excuse to haunt charity shops for bargains!