What's not to love about an A Line skirt? The shape flatters every body shape!! It is a great style for full hipped figures, emphasises small waists and creates an illusion of a waist on boy figures. An A line skirt is great for warm days or pair with tights and boots for a cooler day.
You can customize your skirt with a combination of hand and machine embroidery. I have been inspired by cow parsley – over the summer we spent lots of days up the North Norfolk coast. Its beautiful, for me cow parsley on the skyline epitomizes those days.
I made my pattern for the A line skirt following the guidelines by onthecuttingfloor. Initially I was a little confused by the pattern particularly the measurements regarding the waistline so I made a toile. This is a first for me, I'm so glad I did! The toile enabled me to work out the size of darts required.
Fancy making an A Line skirt yourself? Below you will find instructions for sewing up the pattern. If you would like to embroider your skirt visit my guest post over at Onthecuttingfloor for hints and tips.
Find the instructions for self drafted pattern here.
Cut out your skirt.
Stitch one side seam, and finish the edges. I used a zigzag stitch to finish my seams.
Add darts as required. As a result of the toile I added two darts at the front. Sew from the bottom of the dart up to the waistband and press towards the side seams.
Finish the waist with bias binding. Fold your bias binding on half over the raw edge.
Stitch the second side seam up until zip placement. Then stitch the seam where the zip will be with your longest stitch on your machine (you will be unpicking this once the zip is sewn in). Finish the raw edges of the seam.
Place the zip on the inside of the zip seam. Hold in place with strips of masking tape.
Change the foot on your sewing machine to a zipper foot. Stitch on the right hand side your zip into place. Remove the masking tape. Unpick the basted seam to the base of the zip.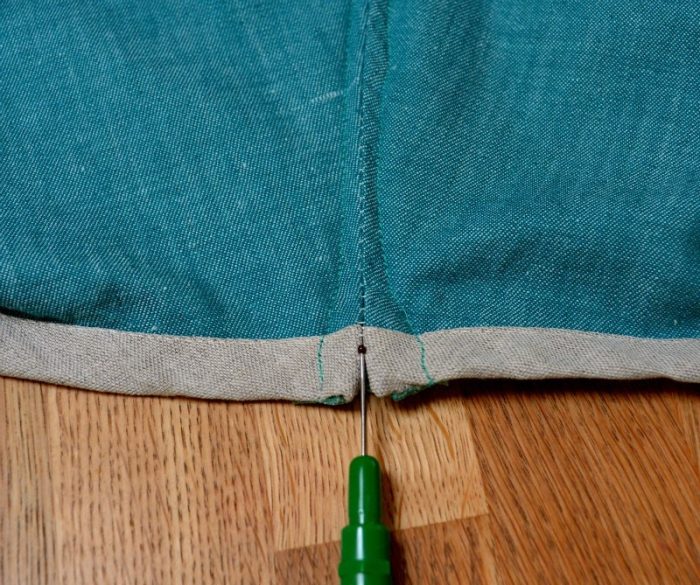 Lastly hem the bottom of the skirt. Zigzag or serge the raw edge, stitch a running stitch round the hem.
Press the hem, gathering where necessary with your running stitch. Finish the hem by stitching round.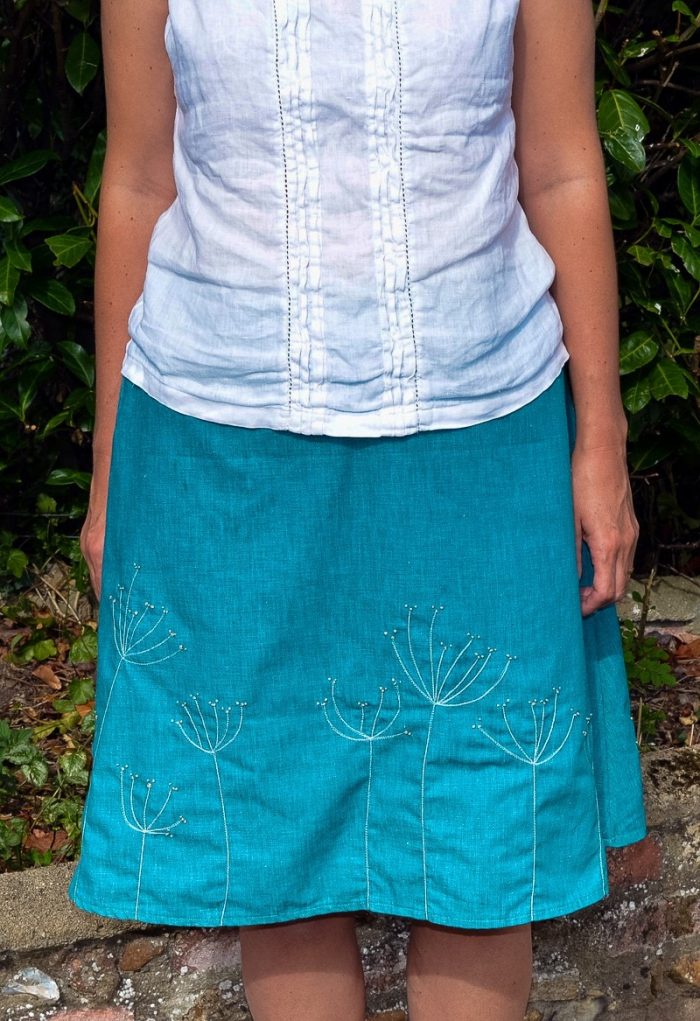 Now I have made one I am feeling inspired to make many more. What's your favourite style of skirt?