Zero waste week 2014 is the perfect prompt to consider how I wrap sandwiches.
Recycle plastic bags by fusing them to create a new durable material, perfect to be sewn up into reusable sandwich bags.
My first design of sandwich bag measures 7.5″ by 6.5″
First cut the handles and bottoms off your plastic bags, create 6-8 layers of plastic (the thicker the plastic the less layers)
Sandwich between parchment paper and iron for 15 seconds until fused.
Allow to cool then peel off the parchment paper. Cut the newly formed plastic sheet to 14″ by 7.5″
Attach velcro to the top and bottom, note how the bag folds – attach one on the inside and one on the outside of the material.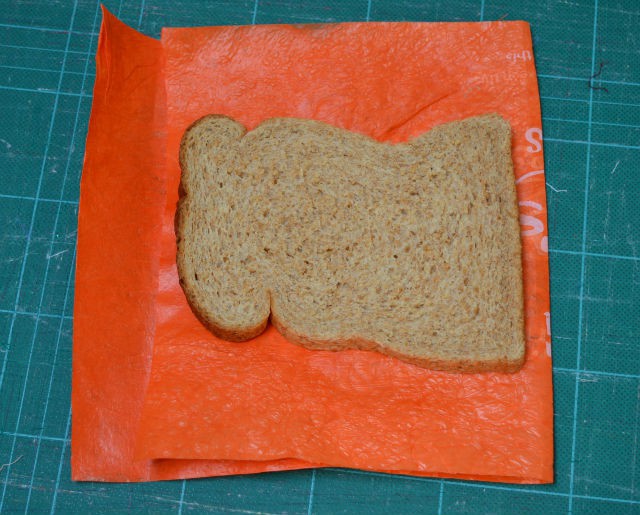 Fold over 6.5″ and stitch down each side seam.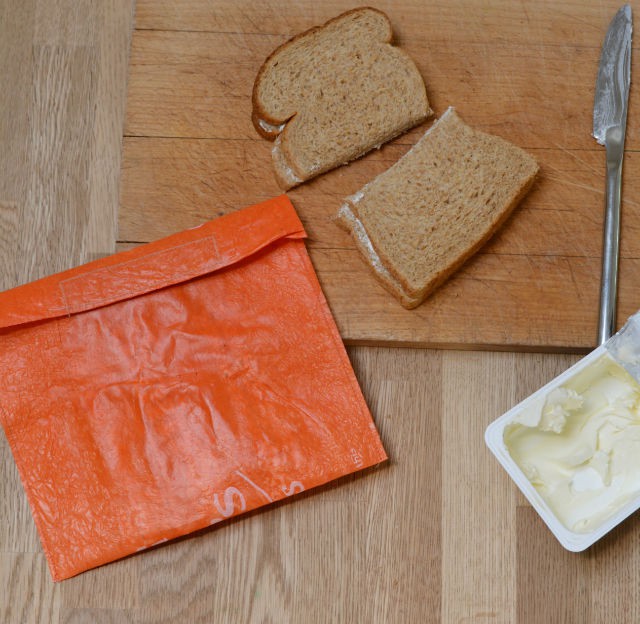 A big thank you to my helper James, who seemed to be as interested as I as to how the different thicknesses of plastic fused together – let's just say it is possible to heat for too long!
I am hoping to return tomorrow with a different design, but time will tell!! What would you make with fused plastic?