Here in the UK we are coming up to the end of the school academic year – my daughter has grown massively so I thought it would be fun to create a DIY Fabric Gift for her teacher.
As my skills lay with the sewing machine I have rounded up some great simple sewing tutorials – 10 DIY Teacher Gifts.
1 Pocket Tissue Pack Tutorial
This great quick tutorial comes courtesy of SewMamaSew and JCasa
2. Adjustable Unisex Apron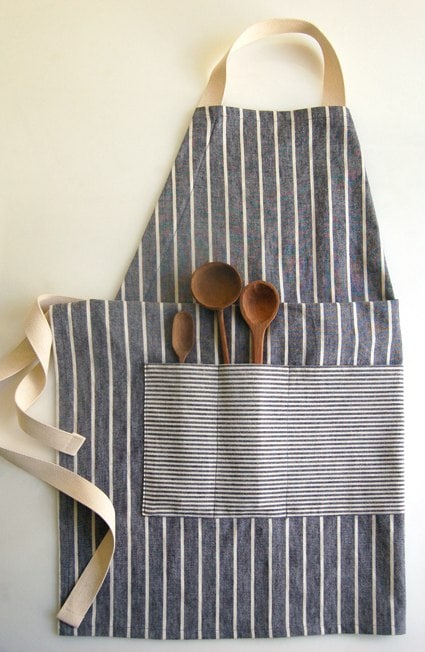 Perfect for art or cooking lessons – great tutorial from Mollys Sketchbook.
3. Fabric Book Marks
This is a great project for using up fabric scraps, thanks to Flossie Teacakes.
4. Reversible Tote Bag
This bag is simple to make, reversible with internal & external pockets. Inspired Wren.
5. Tea/Coffee Coasters
These look quick & stylish, from Frivolousnecessity.
6. Boxy Pencil Case
Everyone needs a pencil case:) Great tutorial from gluegunannie.
7. Pen Tidy
Love this upcycled denim pen holder – quick and easy, plus your child can make it:)
8. Tidy Basket
Very stylish basket, also great for tidying up the teachers desk! Tutorial available form Ochreandocre.
9. Class Mascot – Fun foxes
This is a great customizable pattern from Ruffles and Stuff
10. Fabric Notebook Covers
Cover a notebook with stylish fabric, tutorial courtesy of Stitch by Stitch
So what have I made?? I plumped for the Reversible Tote bag.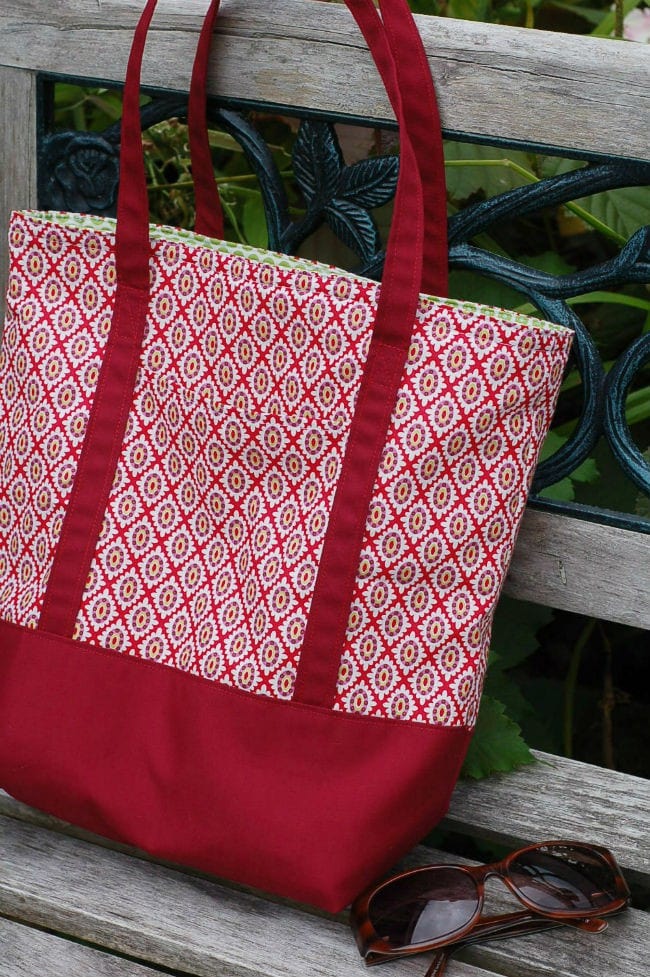 I raided my fabrics bought for knitting needle cases.. I love the combination of the red with the green lining.
The pattern was quick and easy, the only tricky bits lining up the pattern on the pocket and the base colour at the sides. But as you can see with mine it still looks good if you don't quite manage it!!
As usual I am off to check out fellow Handmade Harbour creative:)

This post is linked up
here