Today my children broke up for the summer school holidays, but here I am thinking about back to school sewing!! It's never too early to start sewing a project for back to school, especially, if like me, your summer holidays just fly by with lots of fun outdoor activities.


15+ Back to School Sewing Projects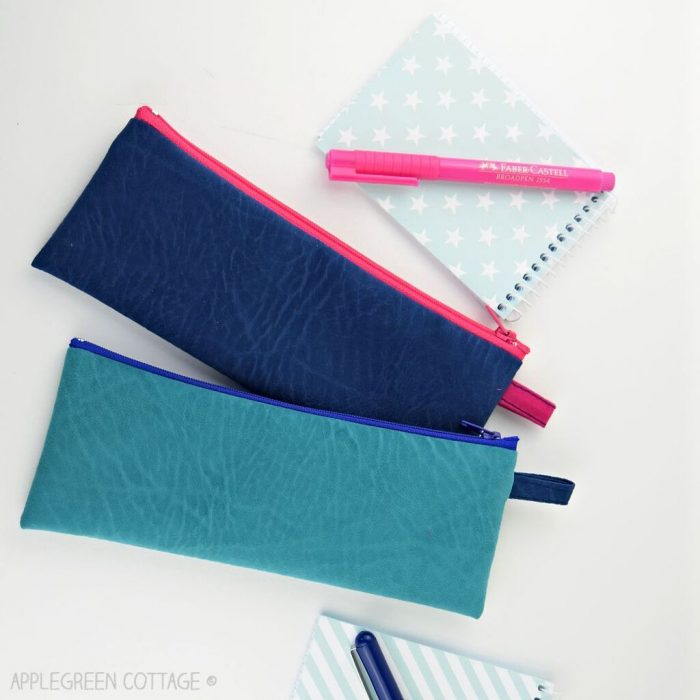 Pencil Pouch from Apple Green Cottage
This super quick and easy pencil pouch only takes ten minutes to make!! I love how it is made of microsuede upholstery fabric.
Little Monster Earbud Puch from Orange Bettie
Just how cute is this earbud pouch? I can visualize making one for my child and then having lots of requests from their friends to make them one too!!
DIY Mouse Pad from Heather Handmade
This project for a DIY mouse pad is going to brighten up any desk space – a perfect gift, or one to keep for yourself!!
DIY Tote Bag with Tablet Pocket from Vickymyerscreations
This DIY tote bag has a pocket for a tablet, plus a couple of slip pockets for keys and mobile phone – almost too cute to share!
Backpack Coin Pouch from Sew Simple Home
Or go for a bag on a very different scale, this backpack is perfect for coins for school – never lose loose coins again.
Period Bag for Girls, Wet bag from Phat Quarters
What a great idea – I have to confess when I made my daughter a period bag I never thought to make it a wet/dry bag. I love the wristlet and two pockets
Reuseable Sandwich Bag from Sisters What
This sandwich bag is perfect for picnics as well as school bags – I love how they fold up super small once you have eaten your sandwich (no large plastic boxes to carry around!).
Leather Laptop Sleeve from Life Sew Savory
Here is another back to school sewing project I want to keep for myself!! Any teen would be delighted with this leather laptop case.
Drawstring Bag from Swoodson Says
This drawstring bag is super clever, no lining but hidden seams – it is perfect for snacks, make it bigger for sports kit or trainers, the possibilities are endless.
Book weight and fabric bookmark from Mom of 5 Trying to Survive
I love this project, a weighted book weight is ingenious, perfect for reading your book on a breezy summer day.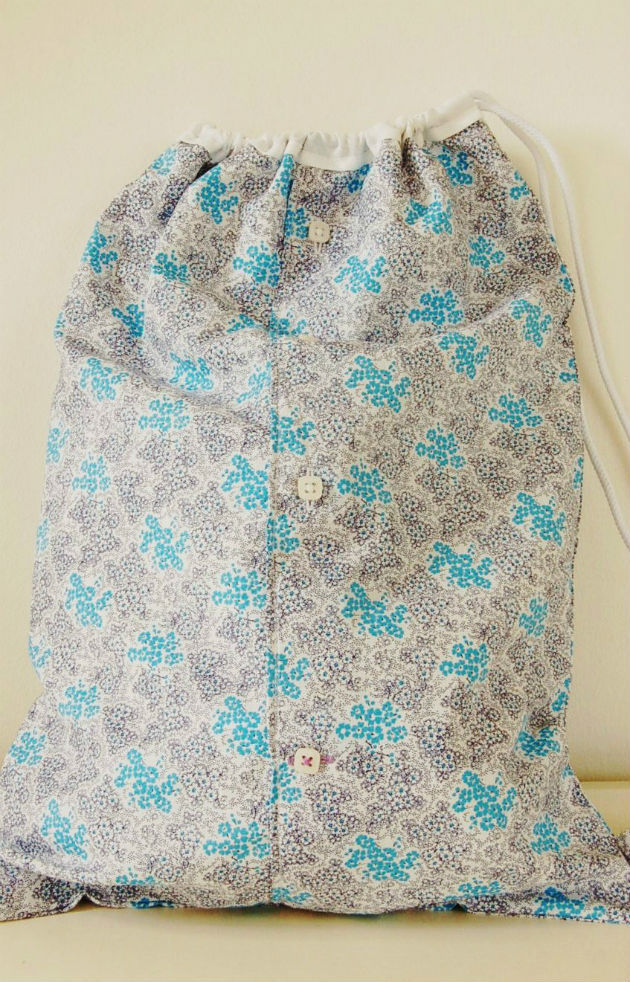 Drawstring Waterproof Swimming Bag from Vicky Myers Creations
Refashion a man's shirt into a waterpoof drawstring bag, line with PUL or a former shower curtain.
Reversible Book Cover from Easy Sewing for Beginners
These are just adorable, last September my daughter covered books in gift wrap – not this year!!
Denim Tablet Case from Vicky Myers Creations
Whip up a padded tablet case from a much loved old pair of jeans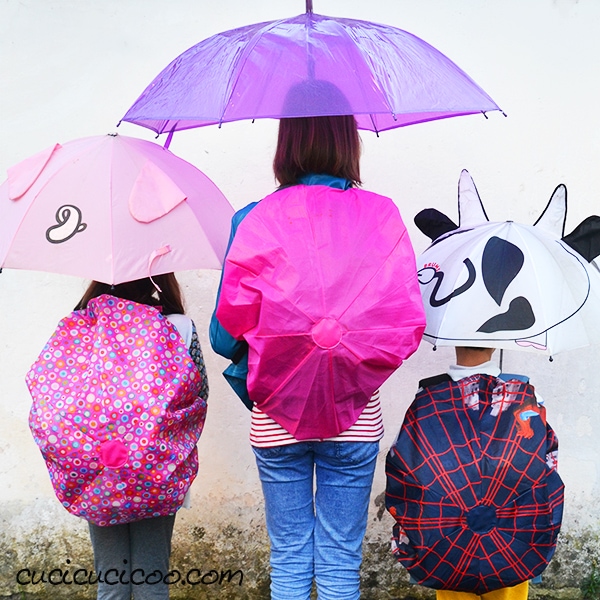 Backpack Raincover from Cucicucicoo
What an ingenious reuse of broken umbrellas, keep all school books dry with this waterproof backpack cover.
Hair Scrunchies with PomPom Trim from Vicky Myers Creations
Perfect for any person to tie their hair back – add a splash of personality to school uniform!
Insulated Lunch Bag from Vicky Myers Creations
This lunch bag is made from denim and fabric scraps but you can easily change it up for cute children's fabric