I seem to have fallen in love with the speed of crochet. It's so versatile and so much quicker than knitting. Having purchased a J (6.5) crochet hook I have had fun hunting out various hat patterns. They are great as quick and easy projects with pleasing results. Not to mention great gifts. Christmas may be over for this year but I am continuing to whip up crochet hats.
Here's the six I have found and made – it turns out quite a few people were given hats this year!! Rather handy as we have had a spell of cold weather, for the first time in my son's memory he sledged, despite running a temperature he was determined not to miss out.
In between walks, I continued to crochet, there is something about the period of time between Christmas and New Year where you don't quite know which day of the week it is.
6 Quick & Free Crochet Hat Patterns
My go-to pattern for male hats this year – the stitch infinity waffle hat pattern found via Ravelry. Find the pattern at agirlandheryarn. This pattern is adult size only. I love the texture of the brim. I used a high wool content yarn, apparently, the hats are lovely and warm.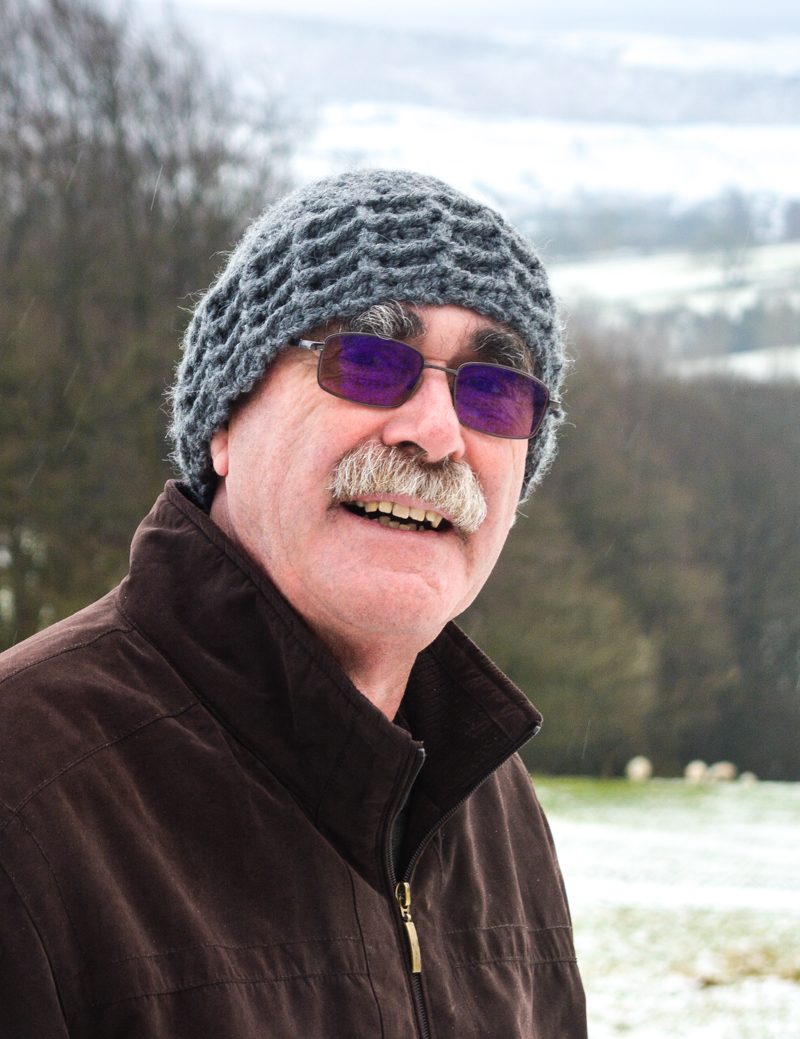 A thirty minute beany – this pattern uses worsted yarn, two together to give a lovely mix of colours. I whipped this hat up for my brother as a last minute gift, he lives in Hong Kong, when he returns to visit my parents in Yorkshire over Christmas he always finds it a little chilly! Find the adult size pattern at hearthookhome.
This snowball slouch hat I made for my daughter – she loves the faux fur pompom, the yarn is from B & M, an acrylic chunky yarn. I made it in one evening, the patter comes in various sizes (Adult, Child, Toddler, Baby). You can find it at leftinknots.
Not one to miss out my son, who normally can't be bothered with hats chose some bright wool from a local small shop. I made him the ice fishing beanie. This pattern comes in a huge variety of sizes Newborn, 0-3 Months, 3-6 Months, 6-12 Months, Toddler, Child, Teen/Small Adult, Medium Adult, Large Adult. Find the pattern at charmedbyewe
I made the Snowden Beanie hat for my husband – an adult pattern, it needed two balls of yarn. I used the remainder of the grey yarn from my Dad's hat plus a ball of chunky from Sew Simple (my local sewing shop). This hat took longer than the others but I particularly love the texture of the stitches for the main body of the hat. Grab the pattern at Mariasbluecrayon. Its is a little large, even for my larger head but I suspect this is all down to tension.
The Joyful and Bright Slouch hat I made for myself using Rico Melange Chunky wool. The pattern come in a great selection of sizes, preemie, newborn, 0-3 months, 3-6 months, 6-12 months, 12-24 months, 3-5 years, 6-10 years, small adult, medium adult and large adult. Find the pattern at oombawkadesigncrochet
I became a little addicted to making this hat and made a few more than I need.
Do you have a favourite crochet hat pattern? If you would like more inspiration visit fave crafts.