Months ago I couldn't resist this cable reel, but then it sat in the shed for months on end whilst I deliberated about what to make.
The kids are a little old for toad stools and similar, but I knew I wished to use it in the garden. We have a rather boring porch area which often turns into a covered storage area, it's not very welcoming for guests. I hit upon the idea for growing succulents in vintage kitchen containers displayed on the cable reel.
My cable reel is whitewashed with chalk paint with the core wrapped in old rope. This adds texture to the display.To create your own succulent display:
Thin the paint down equal parts water to paint. Brush the paint on in the same direction as the grain of the wood. Allow to dry.
Tightly wrap the old rope around the middle core of the cable reel. Secure the ends with nails.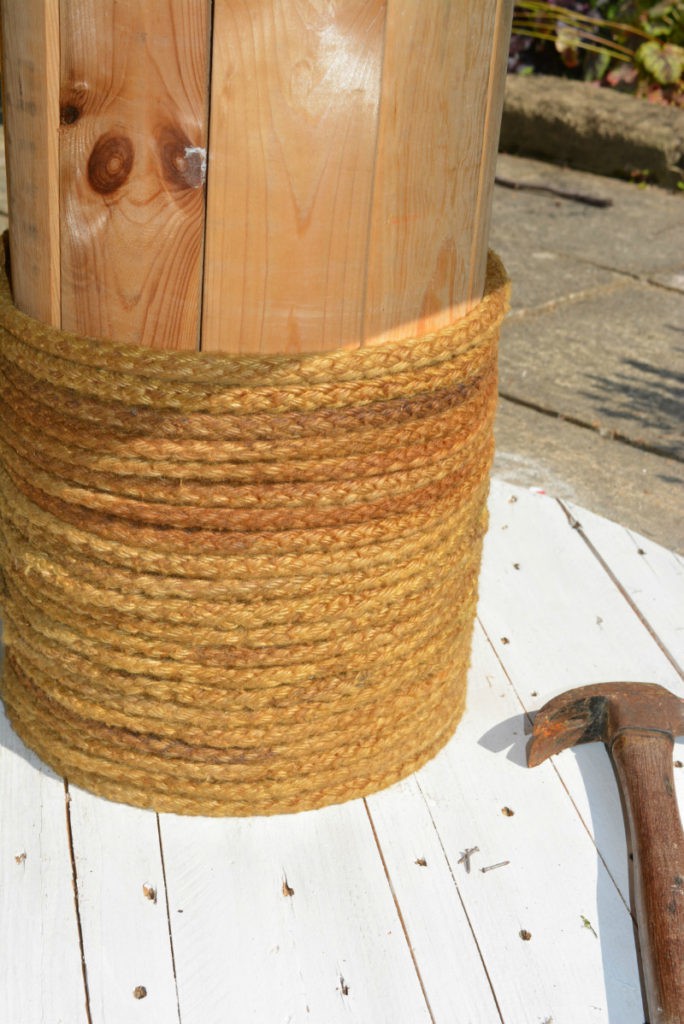 Source some vintage kitchen containers – I found two colanders and a mixing bowl at my local store Looses.
Select succulents which compliment each other with texture and colour. Plant up in your containers.
Its really that simple!!
I planned this to be a thrifty project but in reality the cost added up a little. With patience I could have grown the succulents from shoots from established plants and over time found the kitchen ware at car boot sales.
Naturally I have a pinterest board dedicated to cable reel transformations, find it here.

This post is linked up here: