Today is challenge 10 of the #12DaysofChristmasDIYChallenges
The challenge – Make a small stocking filler gift from your fabric scraps.
I have to admit to a love of stationary, pencils, pens, pencil cases and so on. This has inspired me to design a pattern for a fox pencil case. They are such cute looking creatures, who wouldn't want such a cute zip bag in their stocking? You could always fill with nail varnish, sewing items, in fact anything the gift recipient would love.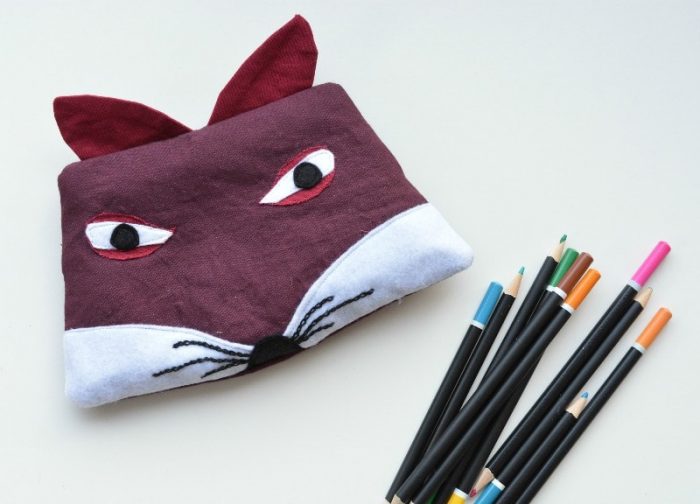 The zip opening is part way down the back of the bag. I have machine stitched the lining in as I went. I suspect there is a better way of doing this. I am very open to suggestions to improve this.
To start download the free template here. The template does not include seam allowance.
Prepare your fabrics, you will need one piece for the front, two pieces for the back (see dotted line for the zip). I suggest using iron interfacing for both the bag and lining.
Layer up the fabric applique design for the foxes face. Use fabric glue to hold in place and secure with machine stitching.
Before you sew the nose on hand stitch whiskers on. I have used chain stitch.
Add the nose.
Stitch the ears together, place fabric right sides together, stitch round and trim. Turn right side out and press.
Place the zip on top of the right side of the lining fabric, place the main fabric on top (wrong side facing you).
Stitch in place. Repeat for the other side of the zip. Press.
Now for the part I am not sure about, I suspect there is a better technique for inserting a zip midway on the back of a bag.
Partially open the zip. Pin the ears in place.
Put the right sides together of the outer bag. Pin. Stitch round, ensuring you do not sew in any of the lining fabric. Stitch as close to the zip as you can but not straight across (as you will inevitably capture the lining).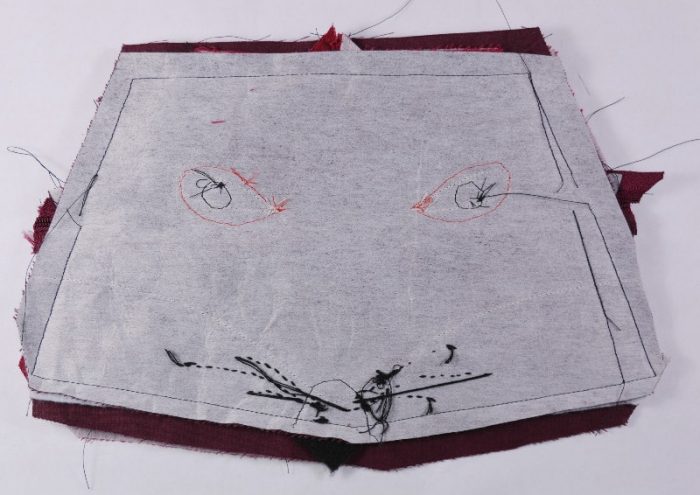 Repeat for the lining, but allowing a turning gap. Turn right sides out. Hand stitch to close the turning gap.