This is extremely unlike me but I am beginning to think about autumn craft fairs on the run up to Christmas. My thoughts have turned to gifts suitable for men.
I am in the process of introducing a new range…IPAD cases made from upcycled men's trousers and shirts. What do you think?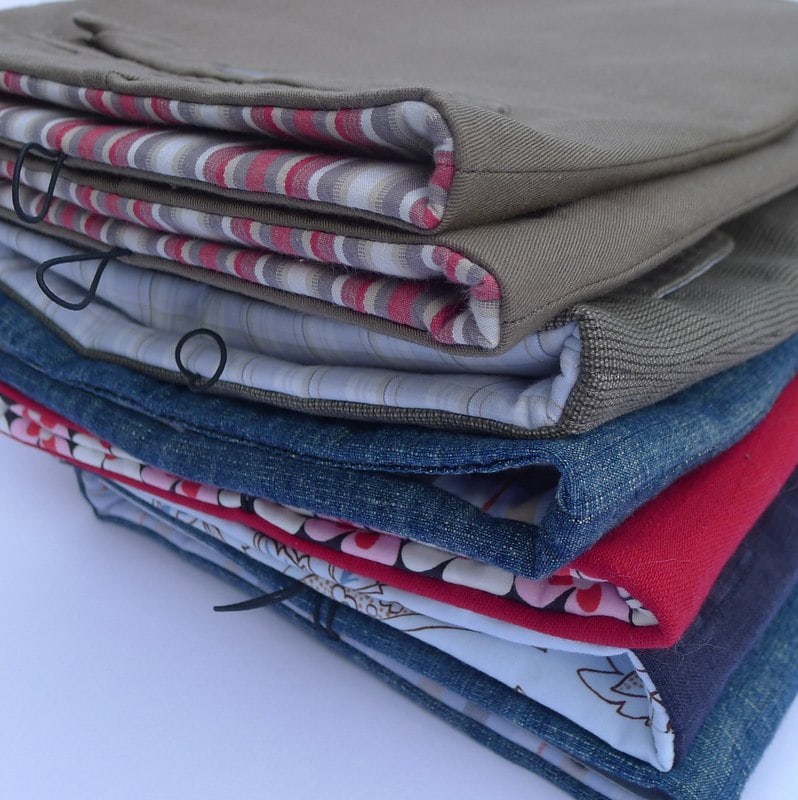 I'm glad the efforts to make ten cases in logical steps (ie cut out the trousers, then the linings, then the interfacing and wadding, sew up) have paid off. The final stage are to sew up the linings, add the external buttons, and of course photograph and list on Etsy!
I have enjoyed making them, I am particularly pleased at almost having items ready for men, and am delighted at the side effect it has re destashing!! Although I still can't quite squeeze all the clothes items I have for remodelling into my kitchen units!
Here are a selection of tablet tutorials so you can make your own:)
Hope you have had a creative week, as usual I will be stopping by Handmade Harbour🙂
Vicky
This post is linked up here