My husband surprised me with a gift of a rather large collection of old keys. My kind of present… It has led to contemplation about crafts with keys. We've had fun playing with and coming up with ideas to repurpose old keys.
If you don't happen to have a bunch of old keys great places to look for them are a flea market, car boot sales, rummage sales, thrift shops. Alternatively if you have any friends involved in letting agencies they may have some old keys in their office. Old vintage keys may take some patience to find.
On a rather wet and miserable day, my husband and the children had great fun creating animals for the keys. I love the sculptural animals. No searching Pinterest for upcycling old key ideas for them, they just got stuck in and had fun.
Such creativity.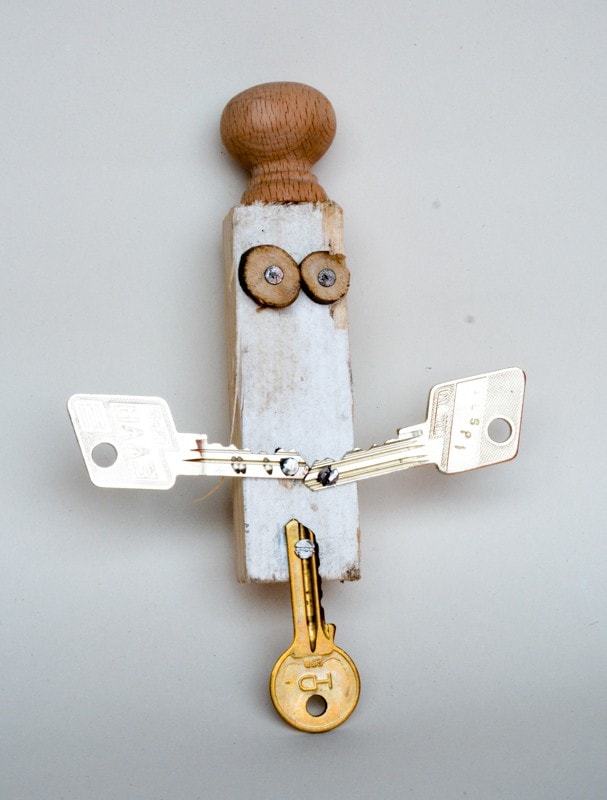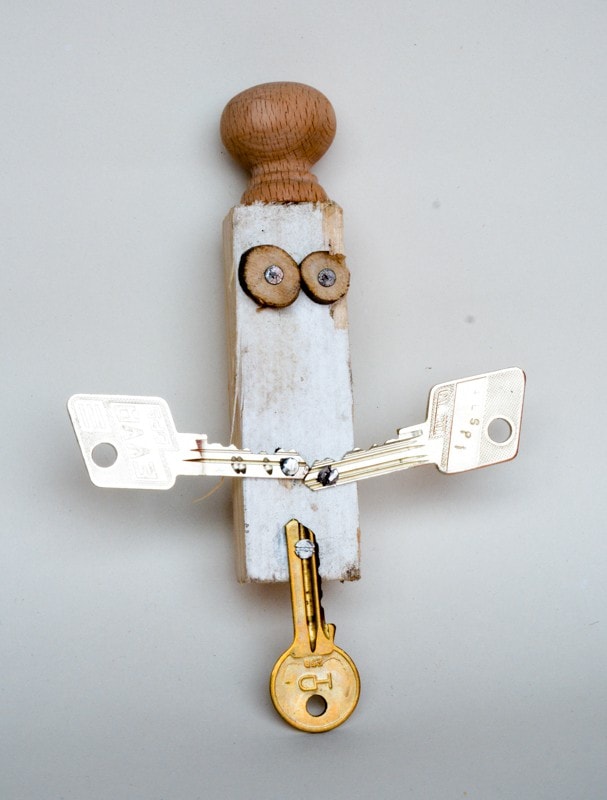 As you can see they played with keys, threads, screws and a piece of wood.
My thoughts wandered to wall art – I played with layering the keys up to create snowflakes. You can read more about this key project on Hometalk.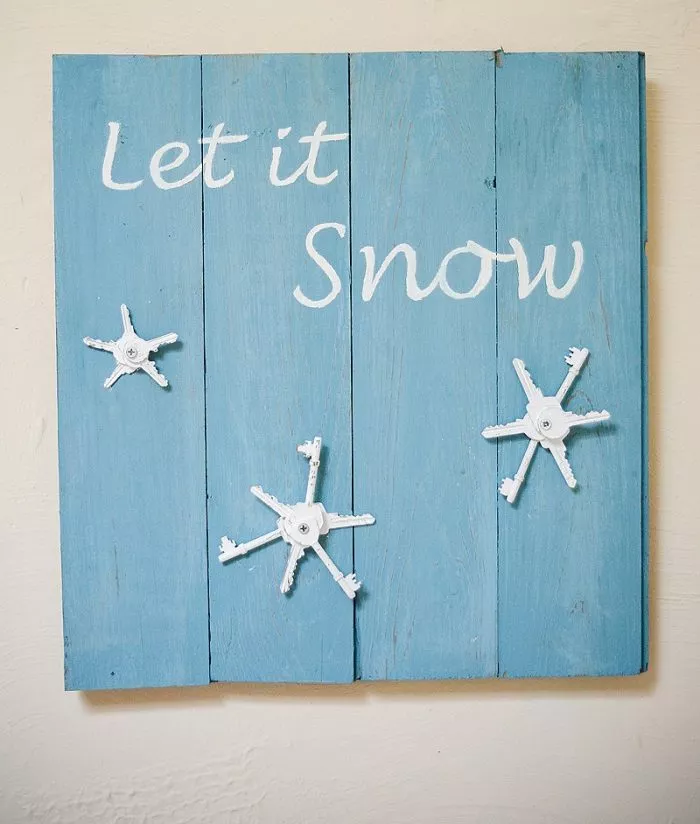 Repurposed windchimes by Domesticallyblissful – this idea is just super cute – I love how the keys dangle in the wind.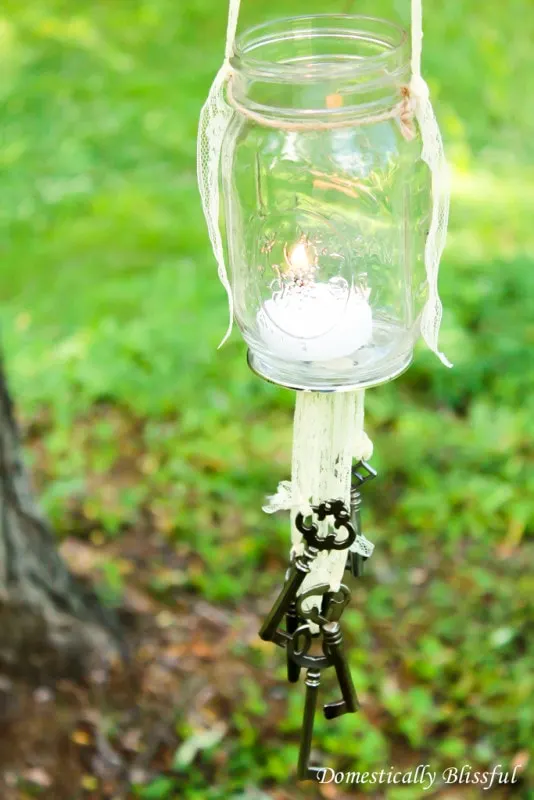 Or how about a picture representing where you and your partner met? Use customised maps to make this a truly unique gift, perfect as valentine token.
Or how about setting them in resin to create coasters? Find the tutorial here.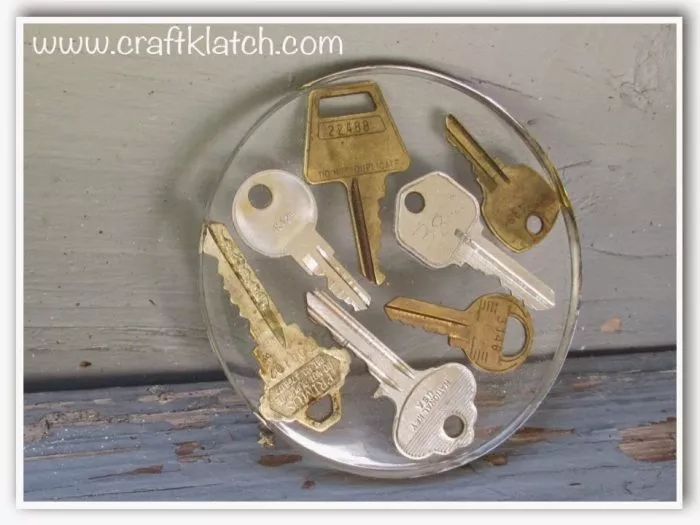 This DIY key wind chime is a great upcycling project to make with children, the fun DIY is bright and colourful – what's not to love?? This fun project makes unique gifts for grandparents.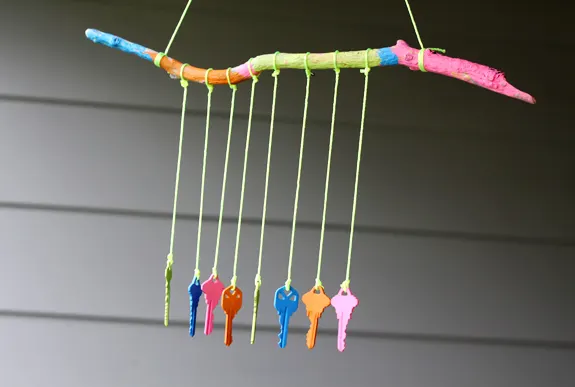 Wondered about how easy it is to bend keys? DIY Caitlin has you covered with this gorgeous driftwood coat hanger – find the full tutorial on their you tube channel, the bent key is a great hook for coats.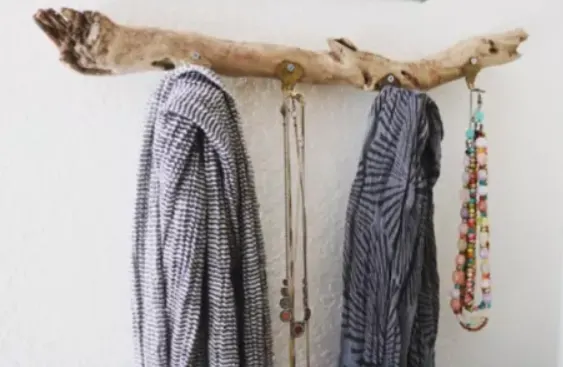 Australian Upcycler Michael Moerkerk upcycles older keys into a variety of upcycled sculptures. Key bowels are beautiful, I have to admit they are beyond my skill level and I have no tips as to how to achieve this!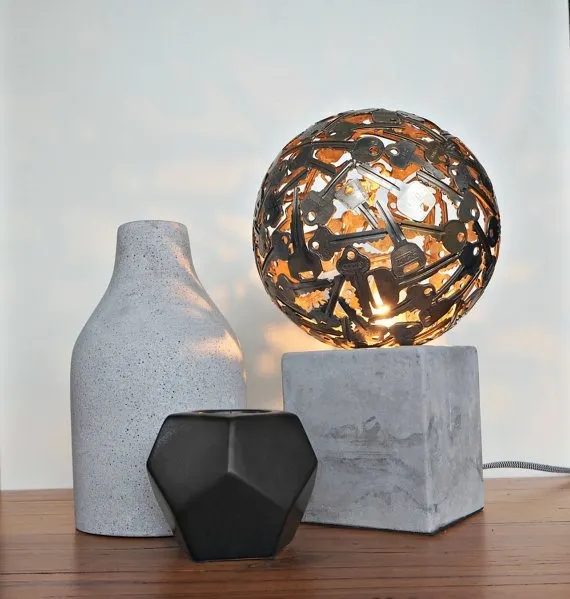 These are just ingenious – I have to admit I am not particularly a Harry Potter fan but that doesn't stop me loving the DIY flying key mobile inspired by the first Harry Potter movie.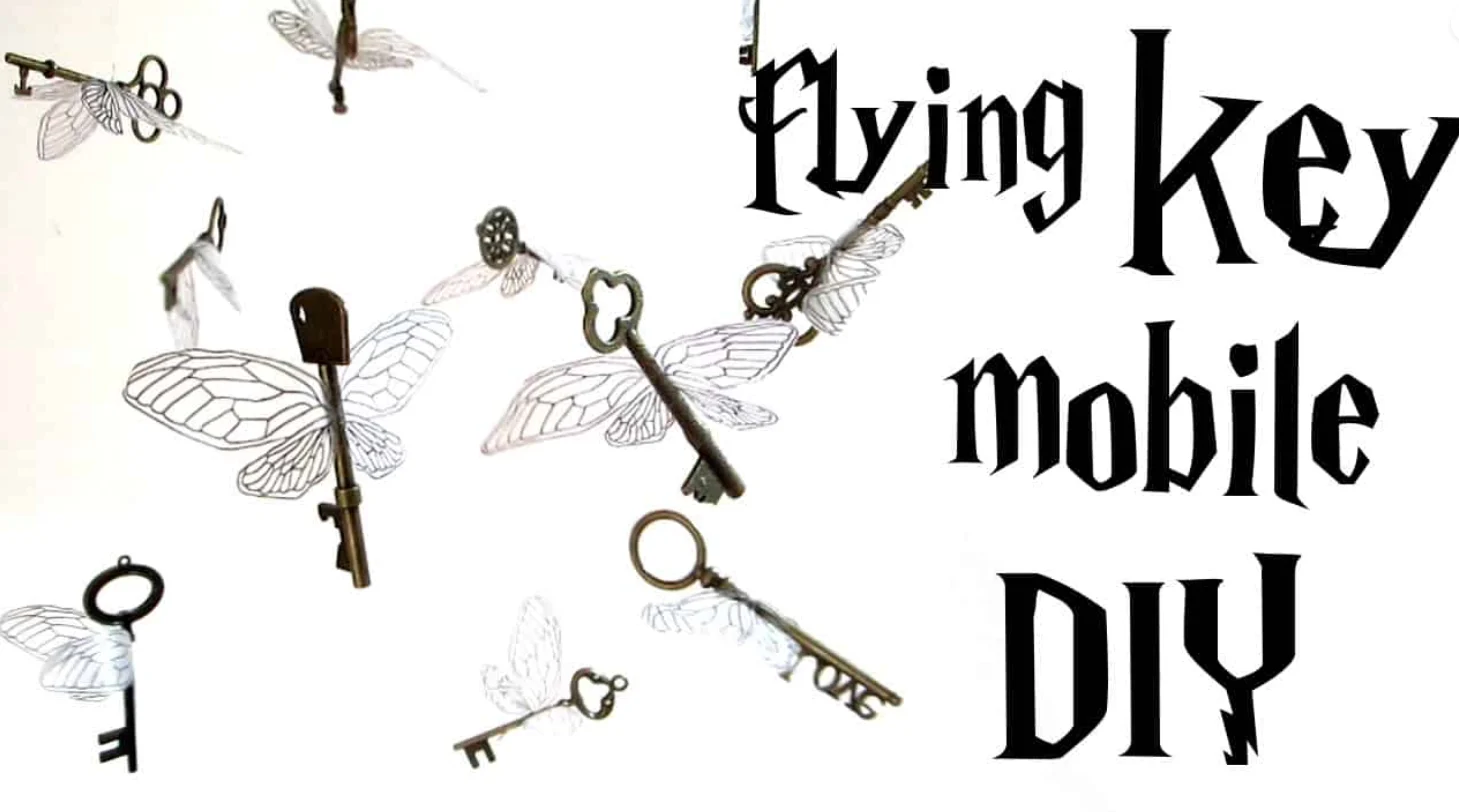 I hope you have been inspired by these awesome DIY ideas.