One of my New year resolutions this year is to make items I have pinned, after all I have many fabulous pinned ideas. I fell in love with this bag by Noodlehead last summer when I saw this gorgeous version made by Imagine Gnats.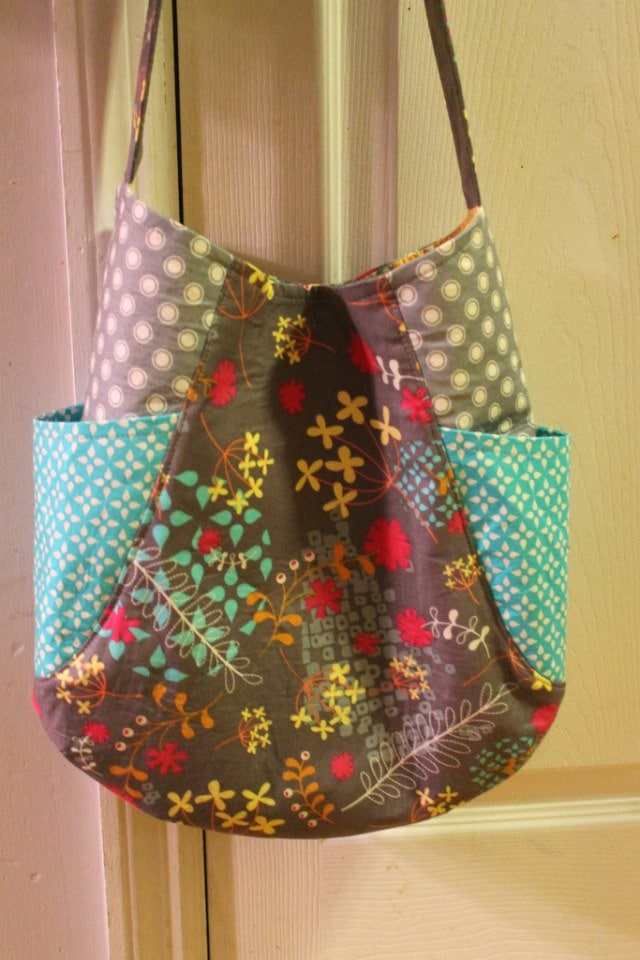 When my California Sunshine bag died on the way home from the park on Sunday (dropping to the floor with my precious camera in it!) I knew know was the moment to purchase the pattern and get making.
I love the fact each pattern piece is relatively small therefore you can use up scraps. Do you remember this dress I made? I had enough dress fabric left to create the main panels, and after some rummaging found a complimentary orange shirt for the pockets. The hardest part was making fabric choices!!
The pattern came together quickly, easily taking less than two hours:) All ready for the school run Monday morning.
The version I made has two slip pockets on the outside of the bag and one internal slip pocket on the inside.
The bags is smaller than my previous bag with less pockets – but I do love it, particularly the vibrancy of the colours:) Have you made any pinned items yet this year?

Unfortunately I made it in an evening so there are no photographs of works in progress.