I've finally hit upon an idea for recycling cotton reels… upcycled Christmas decorations. I hate throwing cotton reels away, but generate quite a few over the course of the year. I have to admit I love this idea!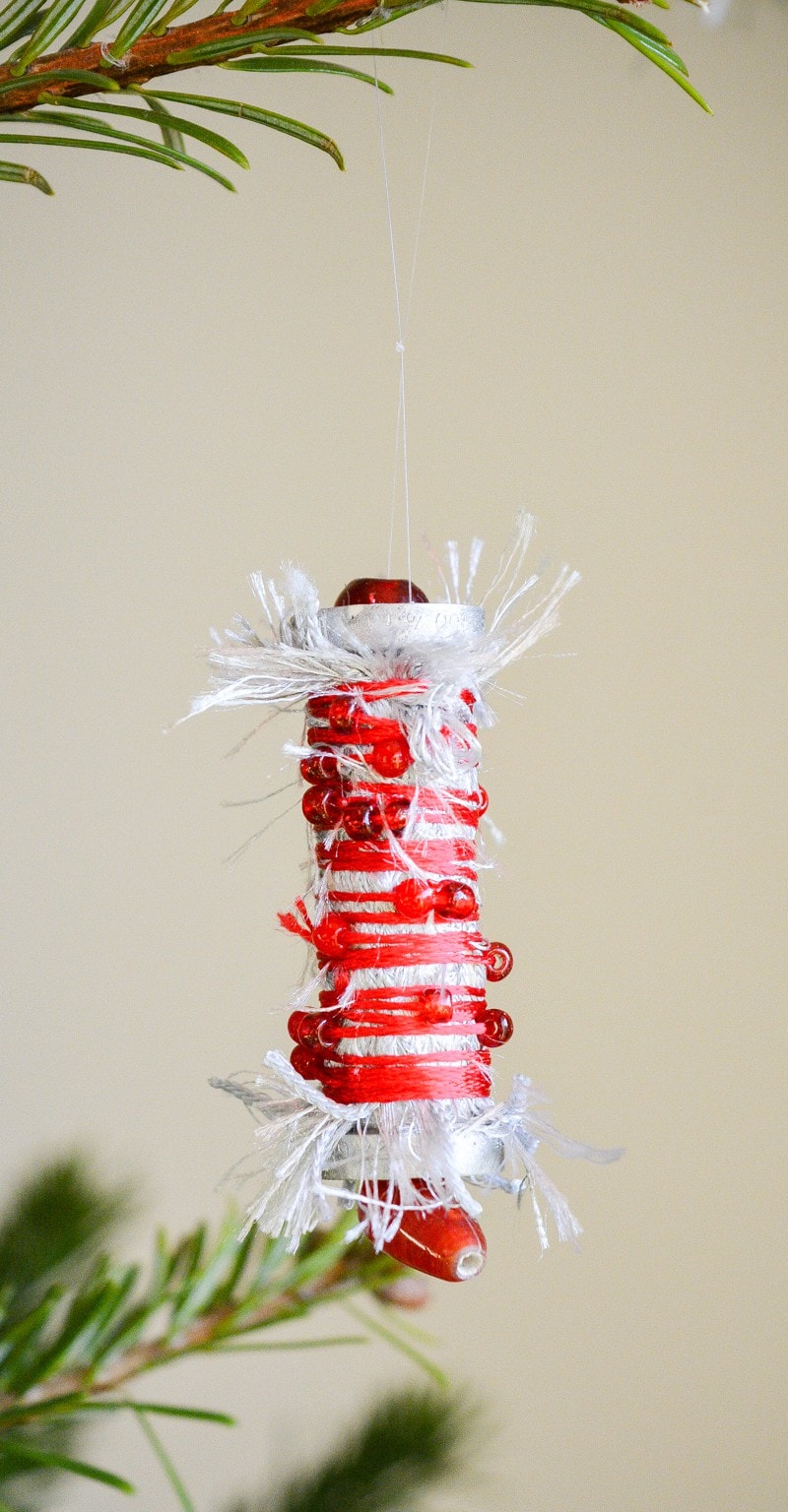 You will need:
cotton reels
double-sided tape
scraps of wool
embroidery floss
beads
spray paint
To make:
Spray the ends of your cotton reels to cover up the writing.
Once dry wrap double sided tape at the bottom and top of the barrel. Cut lengths of wool and place along the barrel.
Thread beads onto your embroidery floss. Wrap this around the barrel, spreading the beds our randomly as you go.
Using invisible thread or whatever you have to hand, thread a needle through the middle of the cotton reel, through a large bead and then back through the cotton reel. Thread the second bead on at the top and create a loop to hang the Christmas decoration.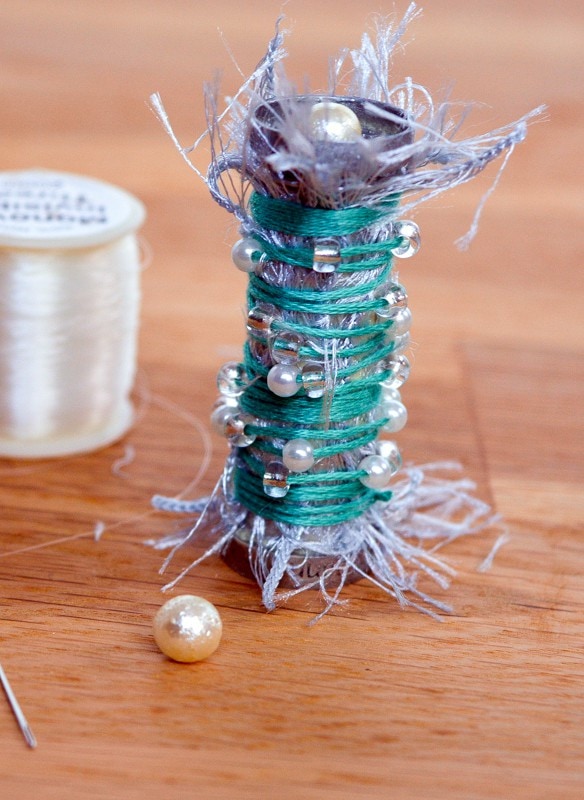 What colours will you choose? Do you have a favourite upcycled Christmas decoration?