The theme for this years Zero Waste week is reuse, why not refashion clothes into bags – I love the challenge and creativity involved in this. It costs little, have a go:)
Here are my top 10 plus tutorials for upcycling clothes into bags.
Loving this sweater bag from Renegade Seamstress –
Taking less than an hour this tote holds your laptop, magazine, tablet – perfect for adding your brand of individuality to any outfit. The bag uses thrifted handles but you could easily replace with bought handles.
Create an upcycled denim tablet case using a pair of old jeans.
Switch the fabric for some former trousers to create a denim tablet case, utilize the back pocket which is perfect for earphones. This tablet case is lined with an old shirt, with some fusible fleece for protection of the tablet.
Leather Bag from a former jacket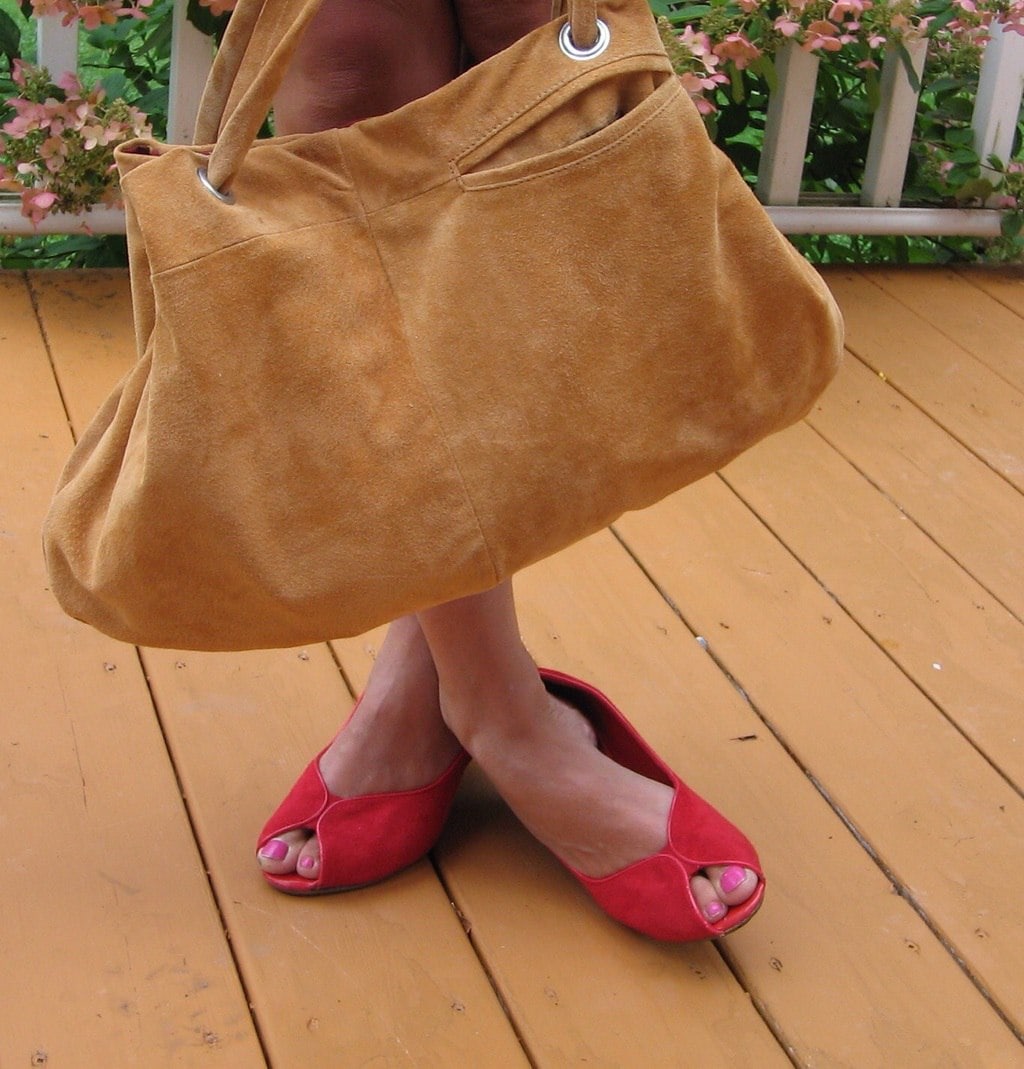 This tutorial is from Philigry. I love the slouchy feel, you will need a leather needle for your sewing machine and grommets.
Large shoulder bag made from former shirts. I love this – the real challenge is to spot a fun shirt in a charity shop. Find the tutorial at bugglebee.
Messenger bag from Noodlehead.
This is a hardwearing messenger bag created from former cargo pants, alternatively you could use denim trousers. Personally I think these are great for men, especially if they have young children, you can easily fit in a toddlers drink, packet of wipes and a snack.
Utilizing the original pleats in a skirt this is a fun bag – make it as deep or as shallow as you like.
Scrap Linen Patchwork Bag by mysocalledcraftylife
Use up your scrap fabrics to create this fun and stylish tote. The instructions are easy to follow including the leather straps.
Transform a jacket into a ladies shoulder bag.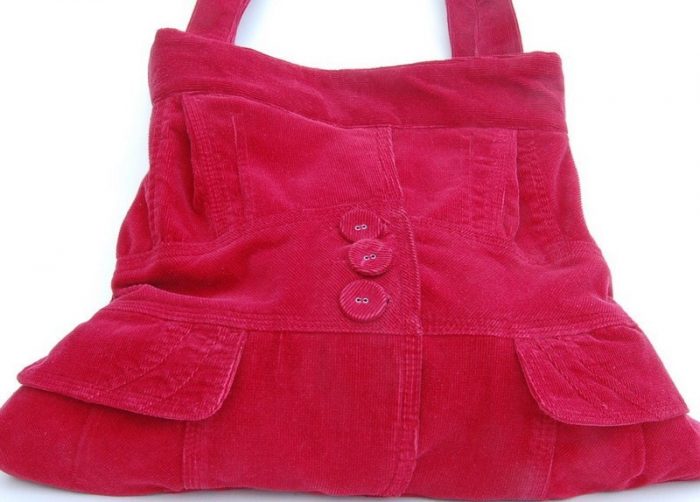 Brilliant for throwing everything into, and when needed through the washing machine (or is it just me that ends up with a bag covered in spilt squash?!)
How about a large denim tote? Denim is so versatile and strong.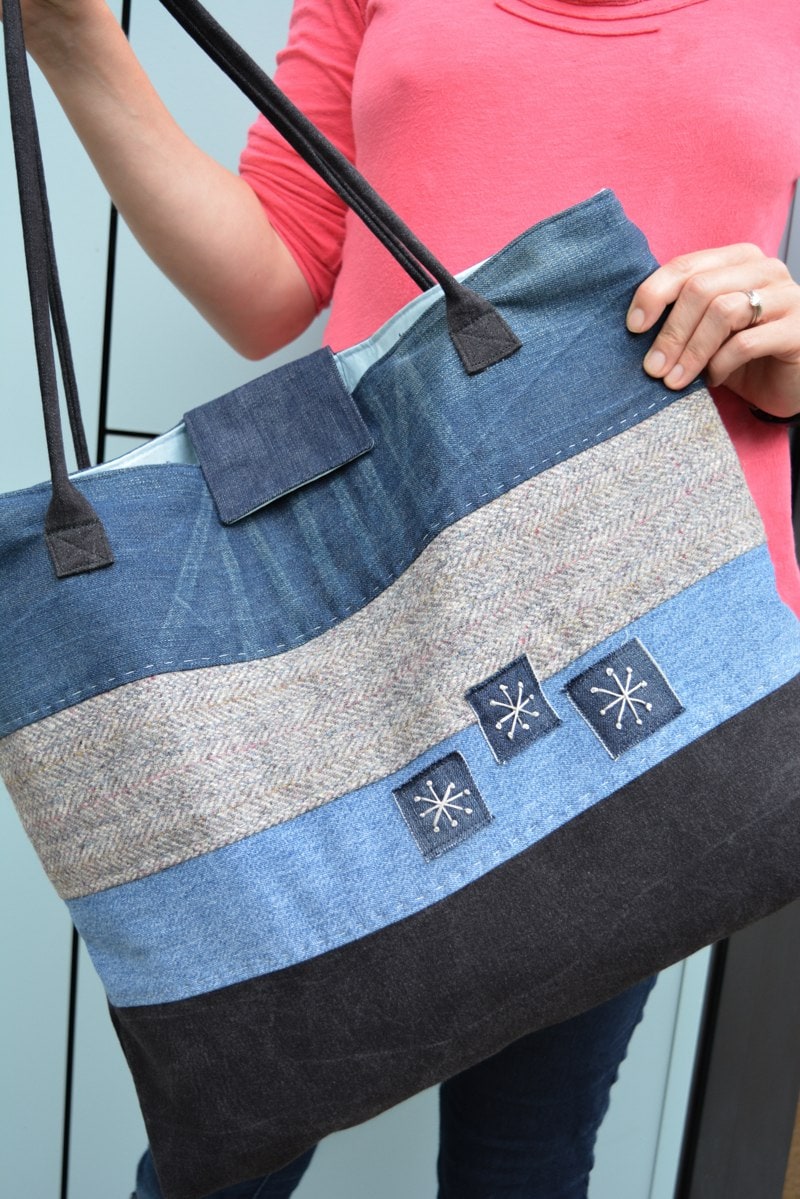 Next up this cute Scottish dog bag.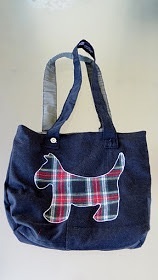 Its designed by one of my favourite bloggers Jill. It utilises old trousers and a skirt.
Lastly I have to include a tshirt tote for your groceries, especially as in the UK you will be charged 5p per bag from October!!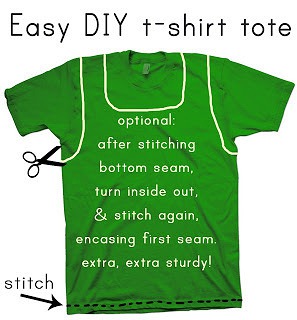 Best get making!
If you fancy more upcycled bag ideas pop over to my bags board on pinterest. What's your favourite upcycle with former clothes?