Is it only me?? Our household seems to grow odd socks, almost with every wash!! At the moment I am attempting to declutter/sort out piles around the home, this includes dealing with the odd sock pile..
5 Great Odd Sock Upcycles
Here are some ideas for what to make..
Sadly my kids have outgrown the hobby horse stage – but this is a fantastic tutorial from Dandee-Designs.
Spring is in the air, brighten up your home with some planters – thanks to Orla Keily for the idea via apartmenttherapy
This snake is rather jazzy.. you could make a sock snake draught excluder? Visit Grosgrain for the tutorial
Or a fun fishing games for tots – my pile of odd socks is mainly the 4 year olds. He spends most of his time removing his socks and leaving them in random places through the house… but the resulting odd socks are the most colourful! Thanks SheKnows for the tutorial.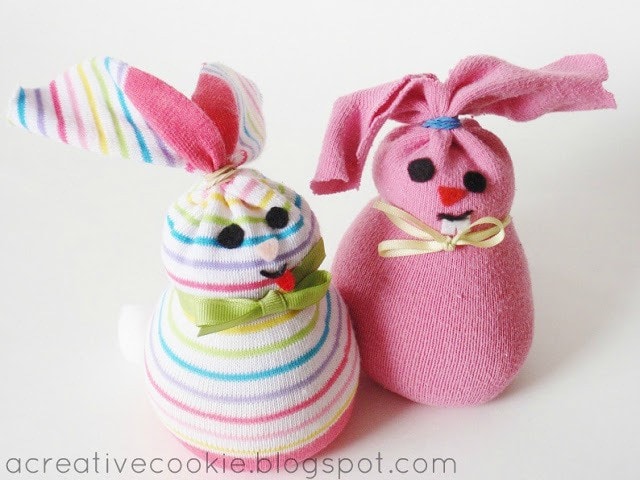 With Easter round the corner I just had to include these cute Sock bunny's, cheers to creativecookie.
My odd sock pile just keeps on growing – dare I confess that the last pile I threw away?? However I am now feeling inspired to make something a little more fun!! If you would like more recycling ideas for your socks check out my pinterest board.
What do you do with your odd socks?!