We have many, many curtain pole rings, I kept them for an unknown future project. Christmas feels the appropriate time to have a play, to see what DIY upcycled Christmas decoration ideas I can come up with, using them as a basis.


[mailerlite_form form_id=3]
DIY Upcycled Christmas Decorations from Curtain Rings
RECOMMENDED SUPPLIES:
Curtain rings
Spray paint
Wooden Christmas card toppers
Wool
Beads
Fabric Scraps
1 – Upcycled Curtain Pole Decoration
Spay paint the curtain pole ring. Spray paint a wooden Christmas decoration topper.
Using invisible thread hang the wooden shape within the hoop.
2 – Pom Pom Christmas Decoration
Wrap wool tightly around the curtain pole ring until it is fully covered, then secure. Create a pompom ( I love Clovers pompom makers).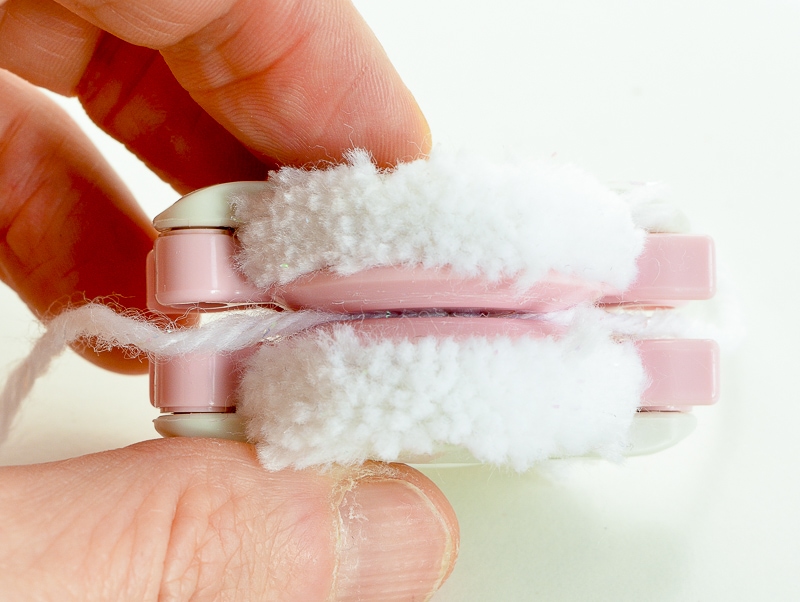 Then hang inside the circle.
3 – Mini Rag Wreath Christmas Decoration
Use fabric scraps cut into strips approximately 58″ (1cm) by 2 " (5cm) long and tie around the curtain pole rings.
4 – Mini wreaths with beads.
Thread beads onto a thin wool.
Then wrap around and around the curtain pole rings to create the min bead wreaths.
5 – Christmas Tree
Wrap the ten curtain rings in a green wool. Using the green wool join the rings in a triangular shape.
Once your triangular shape is complete add two brown wrapped rings at the base to represent the stub of the tree.
Using a glue add mini bows made from ribbons.
I suspect my favourite is the rag wreath – I am tempted to make lots for next year. If you are looking for further upcycled decorations ideas why not check out other tutorials on the blog?
Denim Christmas Tree Decorations
DIY Rustic Christmas Mini Trees
Plastic Cotton Reels Decorations
Fabric Scraps Pompom Decorations
Have you finished decorating?