Magnetic snaps are a super easy way to add a closure to any bag you make. They are super useful for pockets too, available in a variety of sizes and colours they are versatile fastening. Learn how easy it is to attach magnetic snaps.
I love them, personally, I'm not a zip closure girl when it comes to bags! They provide a closing mechanism to a bag, but your bag remains quickly accessible. The magnetic snap overtime places strain on the fabric around it – if you don't install them correctly and they can fail (I speak from experience!), here I share my top tips with you.


A magnetic snap is an essential tool in your bag making skills. Check out my other essential skills tutorials for bag making:-
How to insert a magnetic snap
Traditional magnetic snaps come with a male and female part plus two metal washers.
Snaps are frequently attached 1½" down from the top edge of a lining. Measure out the position for your magnetic snap.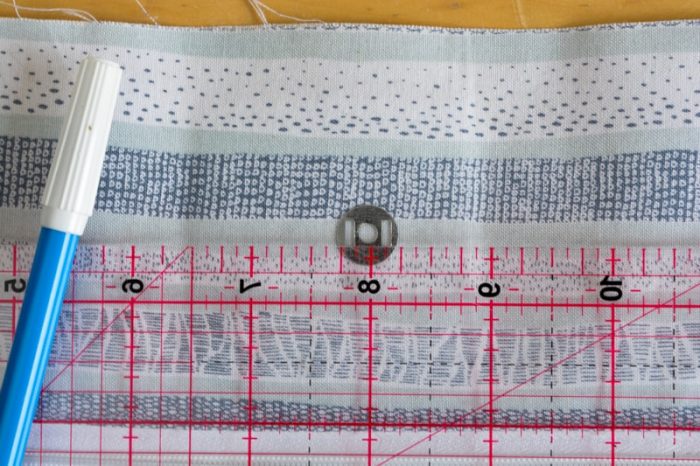 Add a 2″ square of fusible fleece centrally over the point for the snap on the back of the fabric. Over time this helps to prevent your snap tearing through your fabric.
Position the metal washer onto the fabric. Mark your fabric through the cut rectangles – I have used a fabric marker as that's what I have to hand.
Cut these markings, I use a seam ripper. If you are worried about fraying you can always add Fray check.
Insert the prongs to the wrong side of the fabric.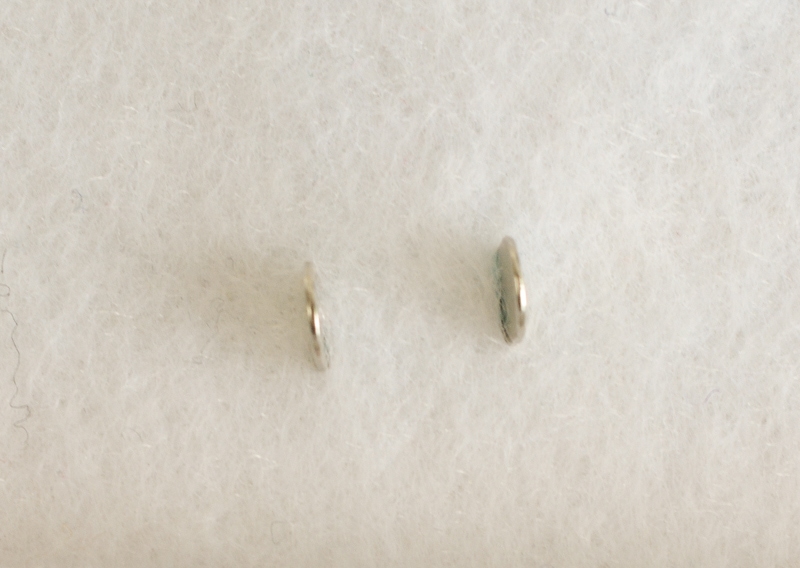 Place over the disk and fold the prongs outwards. You can use a closed pair of scissors to press them back.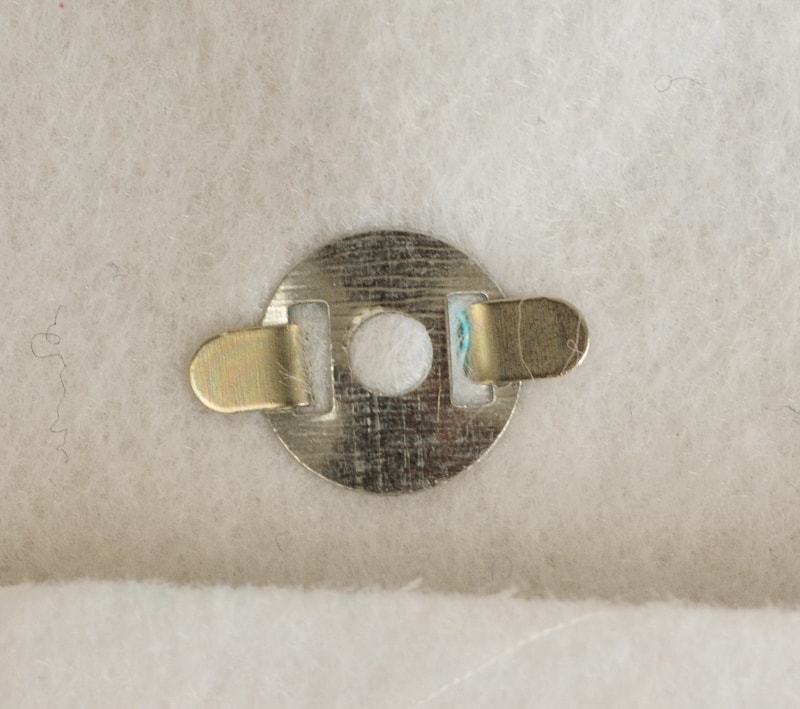 For good measure add a piece of iron on interfacing over the prongs and fusible fleece.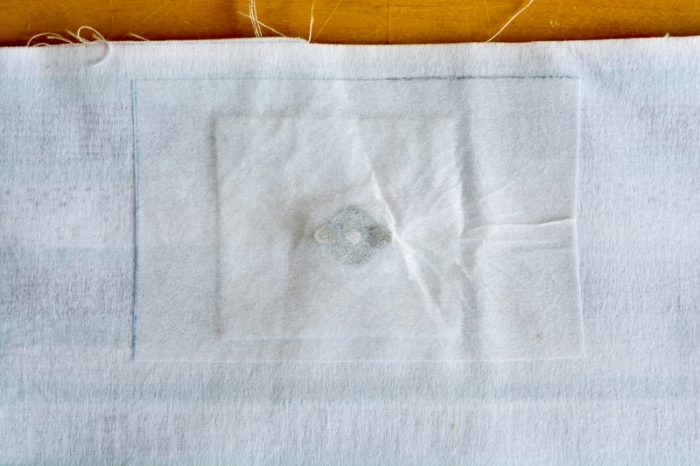 This fully secures the magnetic snap and adds strength to the surrounding fabric.
I have several free bag patterns on the blog which make the most of magnetic snap closures, check them out:-