Learn how to sew box corners like a pro! Our step-by-step guide will help you achieve clean, professional results. Boxing corners is an essential skill for bag making.
Many bag patterns refer to boxing the corner, are you wondering what this means and how to do it?! Learn how to sew box corners with two different methods.
Boxing a corner takes a straight forward rectangle into a shaped bag, it transforms the bag giving it three dimensions. Learning how to box a corner is super easy, you will soon be whipping up bags exactly the width you require. You can also use a boxed corner technique for a variety of sewing projects from a pillow form to cushion covers to pincushions.


Personally I am rather passionate about bag making – if you are new to bag making I have the perfect Beginners Bag Making Course for you which covers so many essential skills for bag making, and includes many free bag tutorials.
How to sew box corners
I have two different ways to share with you – firstly start with sewing the side seam and bottom seam of your bag, right sides together. If you prefer video tutorials check out my detailed you tube video How to box the corner of a bag: two methods
Let me start with the standard box corner method I have been using for years to create the flat bottom of the bag.
Standard box corner
Fold the side seam to meet the base seam. Using a pin, pin these two seams together. It is vital to align these seams precisely.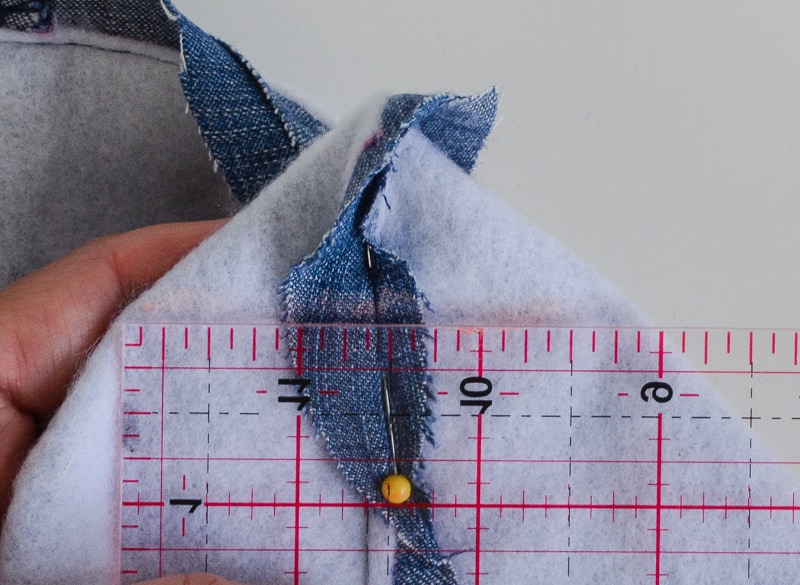 Using a quilters ruler mark the desired size of the box (width of the bag). The quilters ruler needs to be aligned with your seam centrally so that you mark a 90 degree angle to the seam, equal distance on either side.
The size of this boxed corner is 3″ so the measurements either side of the seam are 1 1/2″.
With a heavy duty needle in your sewing machine stitch along the mark, backstitching for strength at each end of the seam. Trim the seam allowance to reduce bulk, as this helps you achieve a sharp corner point.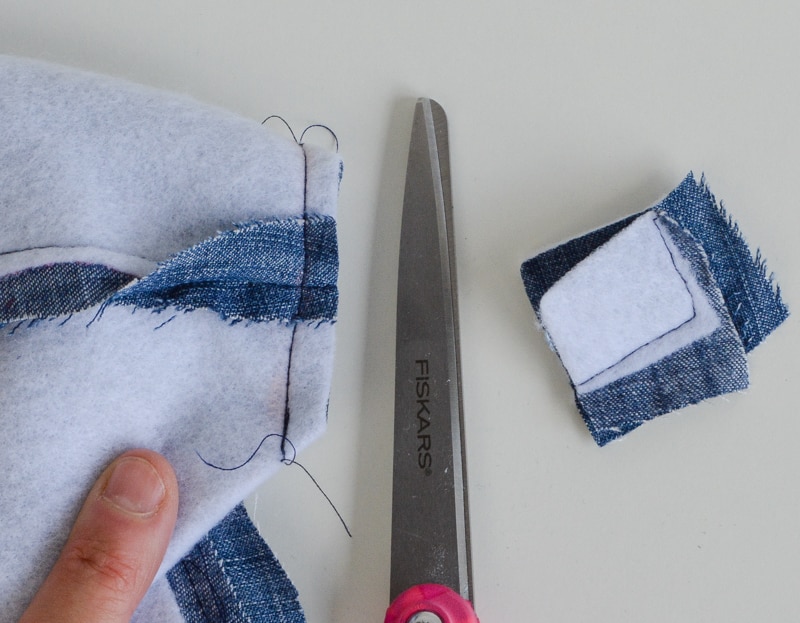 Cut out method
This method involves cutting out the corner, then folding and stitching. Let's start by working out the measurements. For a 3″ wide bag you will mark a 1″ square, allowing a 1/2″ seam allowance.
So 1″ + 1/2″ seam allowance + 1 " (second side of square) + 1/2″ seam allowance = 3″ width
Using your quilters ruler mark out the corner. I have used tailors chalk or fabric marking pen mark a 1″ square in from the stitched seams.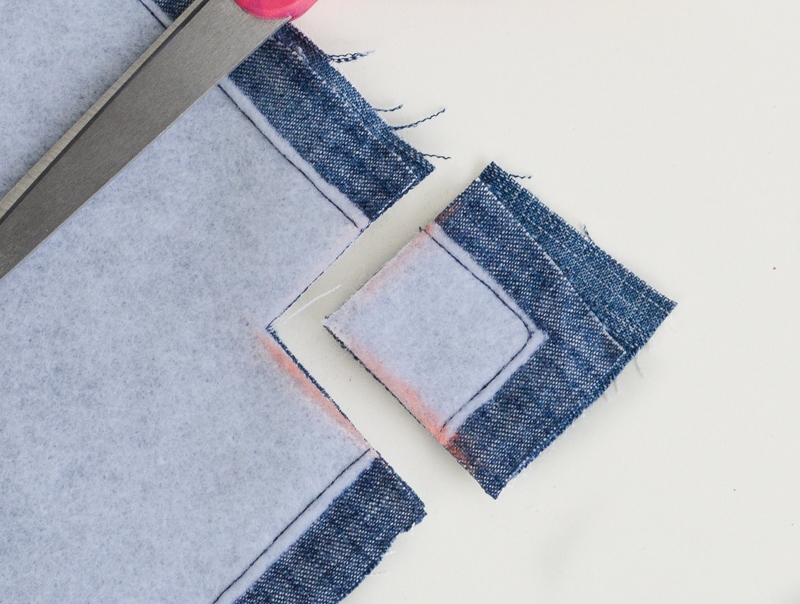 Fold the two seams together, creating a straight flat line from your cut edges. Ensure your two seams align.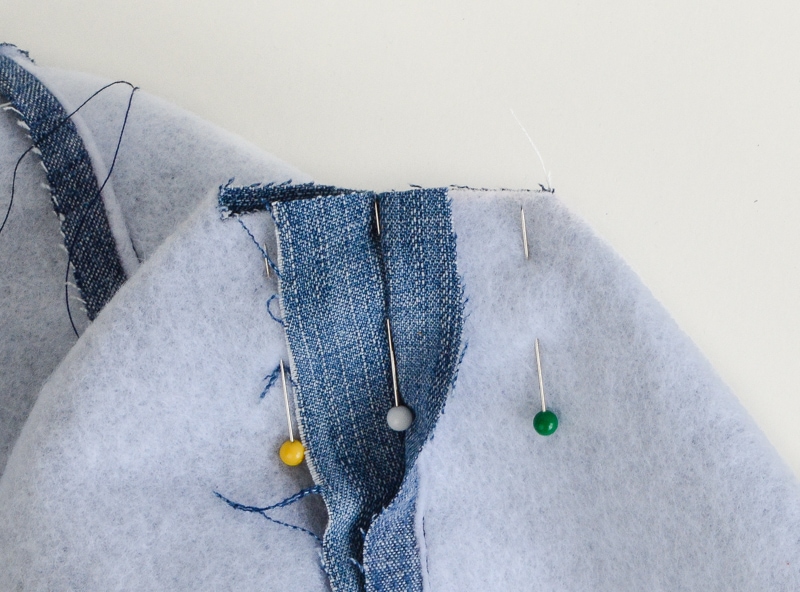 Stitch the corner, backstitching at each edge.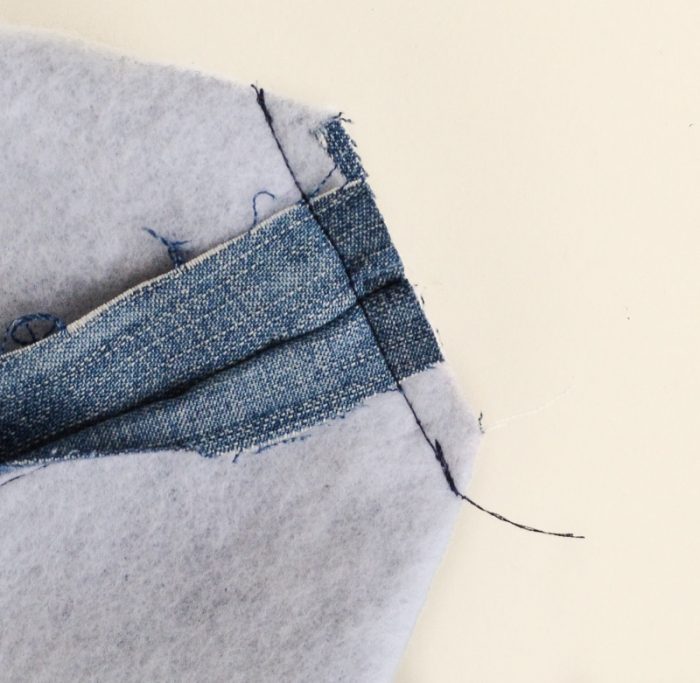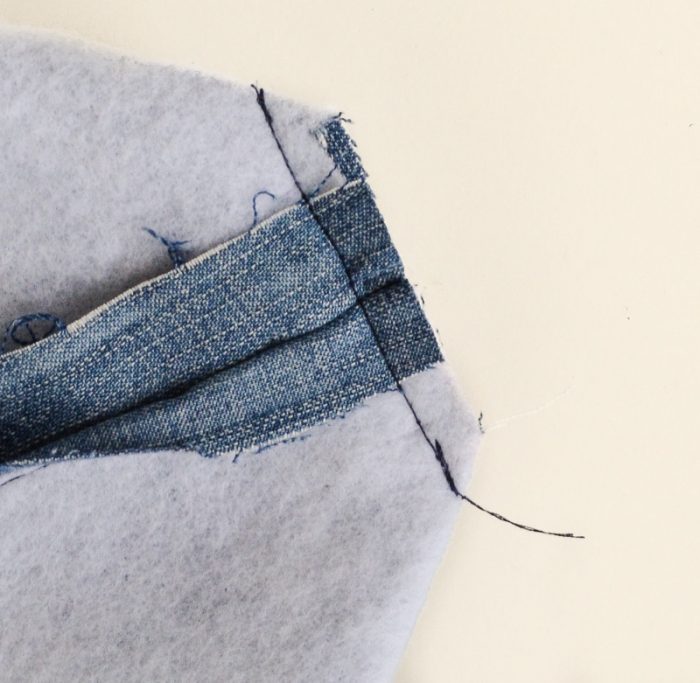 Turn your bag right side out and admire your perfectly matching seams. Personally, I prefer the cut-out method, definitely my favorite way to create the perfect boxed corner.
If you are new to bag making check out my ebook Bag Making for Beginners. With five reference chapters covering essential bag making skills hone your skills with eight bag patterns.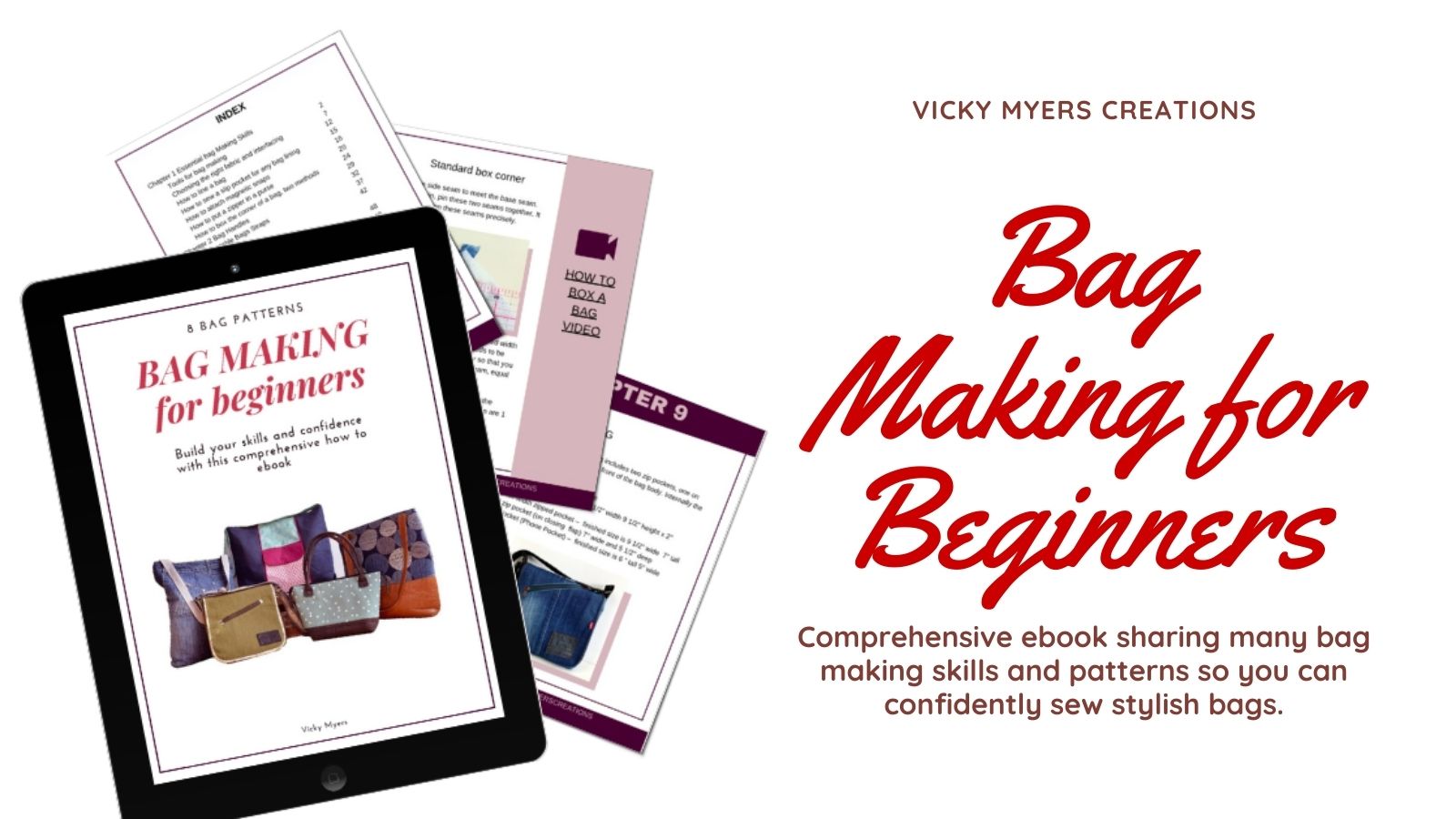 See all my free bag patterns here.