Today I am sharing with you a tutorial for making fabric pompoms – strung together they make beautiful garlands, they can be placed together to form a wreath or hang as baubles from a Christmas tree.
I don't know about you but time fly's by and it's almost Christmas!! I love this season but I'm not so keen on the volume of items on my to-do-list or the commercialisation of the season. Thankfully my gifts are made – this year has been the season of infinity scarves, if you are looking for handmade gift ideas check out my 12 Days of DIY gift series.
If you are trimming up you will love this fabric pompom. I love decorating the Christmas tree with upcycled decorations.
Who doesn't love a pompom?? They can have so many uses for the Christmas season – create a recycled pompom garland to hang across the mantlepiece or use them as baubles on your tree.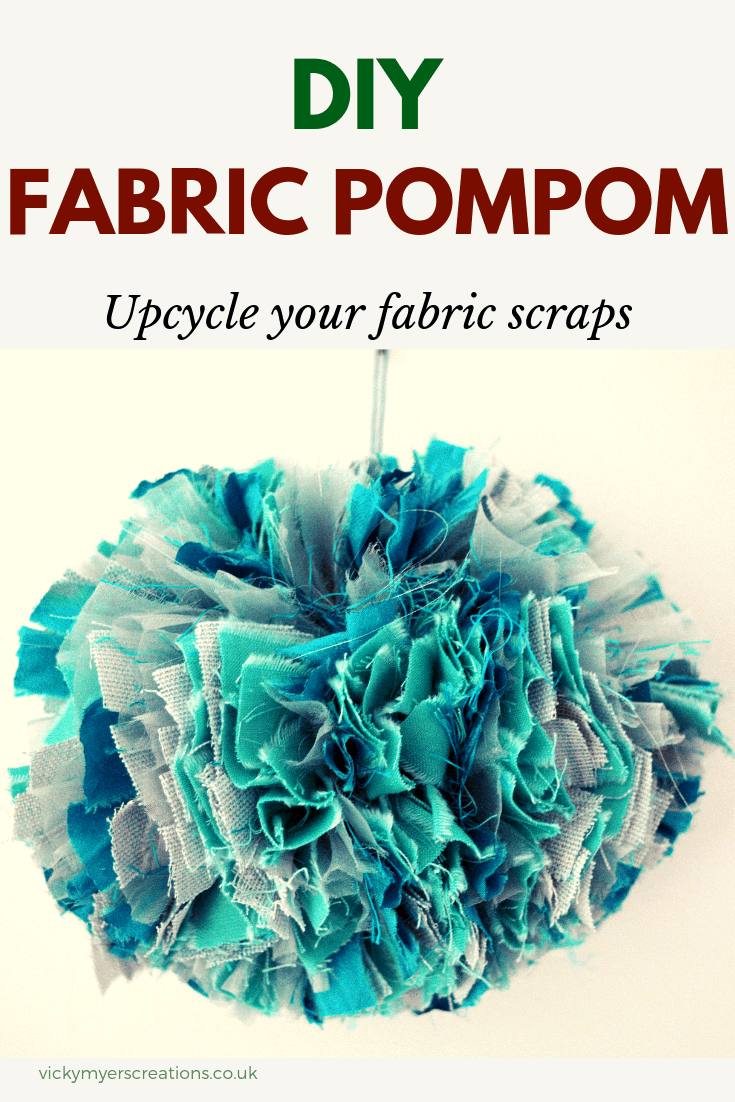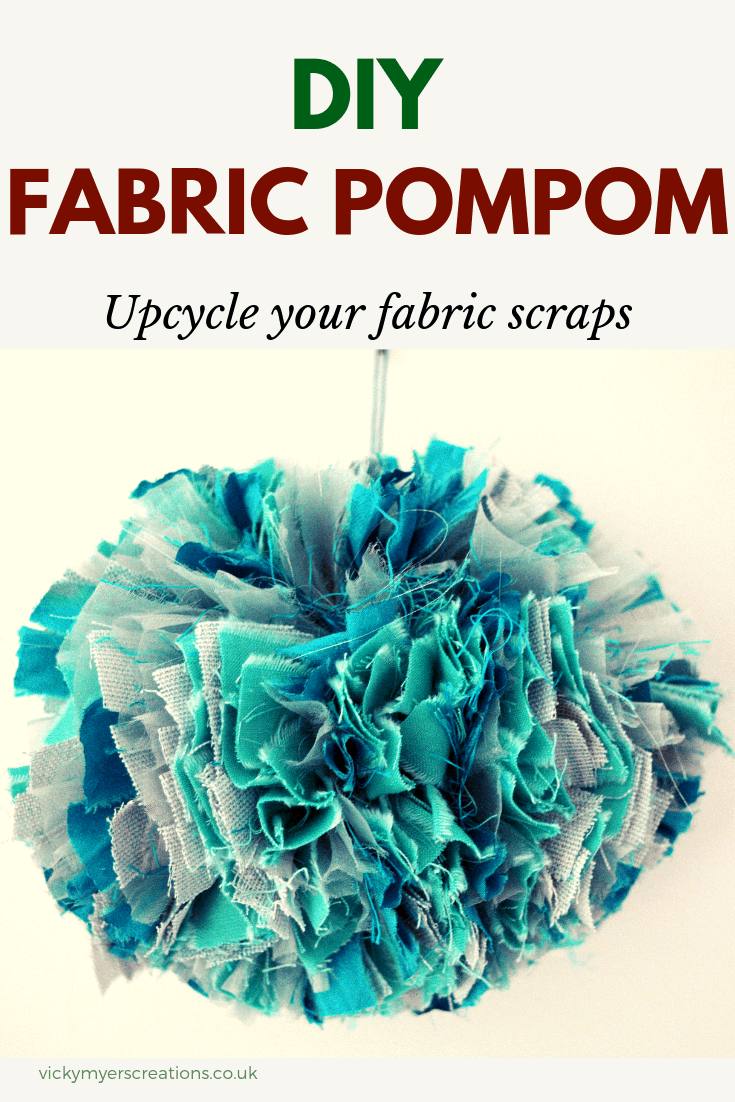 This pompom is made with former curtains, sheeting and fabric that's been in my stash since art college days (rather embarrassing that I have fabric stashed for 20+ years!)
Large Fabric Pom Pom – Upcycled Christmas Decoration
RECOMMENDED SUPPLIES:
pompom maker or cardboard
selection of fabric
thread
To make:
Create strips of fabric approximately a centimetre wide. If you are fortunate your fabric will rip easily and quickly.
Randomly wrap different fabric around the side of the pompom maker (follow the manufacturers instructions on the packet).
Once you have filled both sides of the pompom find your sharpest scissors and patiently cut through the layers of fabric.
Tie the pompom together creating a loop for hanging on our Christmas tree.
I think pompoms look truly awesome on the tree, and what's more they use lots of fabric long overdue an outing from the cupboard! Or how about a heart shaped pompom wreath?
Stay tuned for monthly newsletters with the latest blog posts, plus access to my resource library –