I'm delighted to be taking part in the repair blog train organised by the wonderful Agy of greenissuessingapore. The invite happened to coincide with a rather large mending pile!!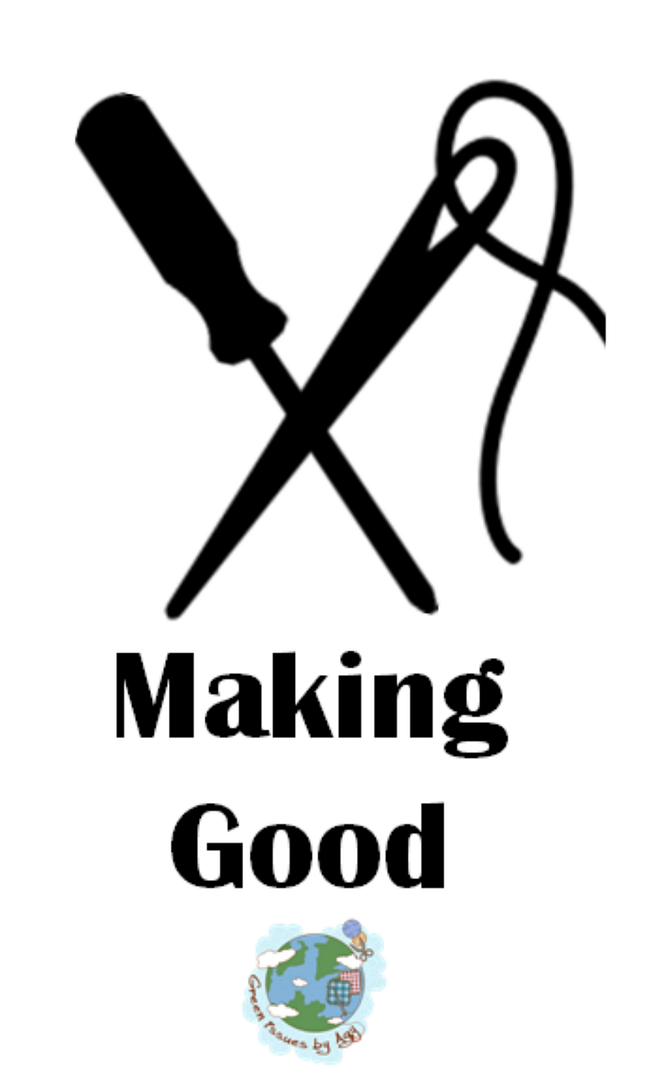 I was slightly put off by the volume of said pile, mainly of tots trousers going in holes at the knees. I am fortunate that I am gifted second clothes for him at the school gate by parents of slightly older boys, but that does mean the knee's have already had the boy treatment!!
It is so easy to be buy affordable trousers in the supermarket, but I was encouraged along when reading the book "Clothing Poverty " by Andrew Books, it charts the history of clothing, and discusses the impact of the second hand clothing industry in areas such as Africa.
"Cotton growing covers around 2.4 per cent of global agricultural land, yet accounts for 24 per cent insecticides and 11 per cent of pesticides" pg 19
So three pairs of toddler trousers – too tight to go over the arm of my sewing machine. The first two pairs of cords I ironed a patch on the inside, using bondaweb as an adhesive – this is currently holding up. Have you heard of bondaweb? It is an extremely thin layer of glue which comes attached to grease proof paper, as you iron it it dissolves and becomes a glue for two pieces of fabric. Always ensure you have some grease proof paper to protect your iron.
The third pair of trousers I fancied something a little more fun. Surprisingly my son turned down the idea of a monster patch?!!
So instead I had a go at Sashiko, a Japanese technique for repairing trousers. I placed a denim patch behind the hole, and then ran a series of stitches in one direction, and then a series of stitches in the opposite direction.
This repair is proving very hard wearing, and am sure will hold up far longer than the bondaweb patches. I love the effect, and think it looks quite stylish – no-one has commented on the jeans. Does that mean they pass as designer effect??
Next up my husband's trousers – these proved a little trickier, the fabric had ripped at the seam. It is so much easier if it is the stitching in the seam which rips instead!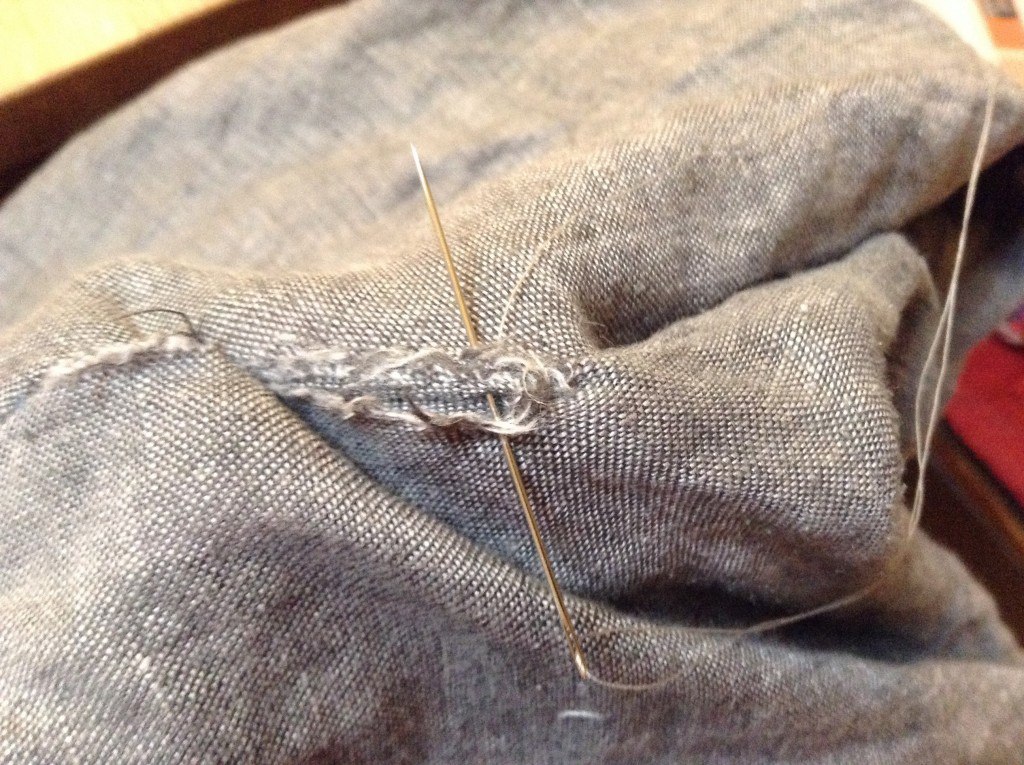 This repair looks very short lived to me – perhaps I should have tried a patch behind? Any recommendations??
Last up a pair of boots. These boots had split around the edges. I used Sugru, which is a mouldable glue which turns to rubber as it dries. I bought black (dark brown not being available), moulded a small bit and squeezed/rubbed into the gaps. I have yet to go walking through muddy puddles, but I am hoping my feet will now stay dry.
Thanks so much for hosting Agy – pop along and see what other repairs people have been involved with:) I'm looking forward to seeing what Supergirlsavings comes up with tomorrow:)