Eight years ago I decided to have a go at soap making – I invested in the book " the handmade soap book" by Melinda Coss.
A great decision. There are quite a few books around that say they can teach you how to make handmade soap when in reality they teach you how to add essential oils and colour to pre-made soap and pour into moulds. This book is different – it teaches you how to make handmade soap from scratch using caustic soda and oils. Almost miraculously these change into the most gentle, moisturizering handmade soaps.
I had great fun experimenting, making a variety of recipes from the book. Plus I had an endless supply of wonderful handmade gifts. But there reached a point where there is only so much soap we can use as a family, and so many times you can give the same people soap as a gift! I looked into selling handmade soap, but was out off with my limited attempts at presentation, plus the regulations behind selling soap. For each recipe you need a license at approximately £120.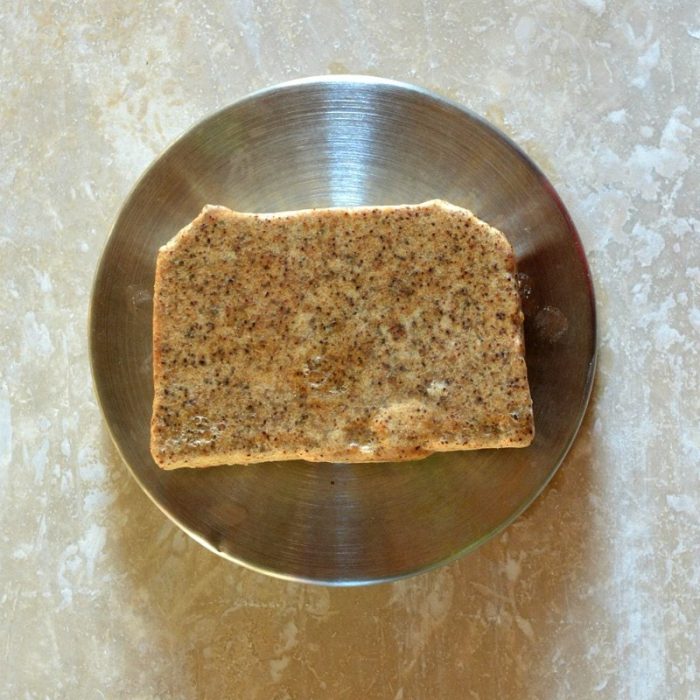 A few years on I continue to make kitchen soap – utilising coffee as an ingredient this is a great soap for neutralising odours on your hands such as onion and garlic. I have recently run out, at a rather inopportune moment when I could have really done with some!!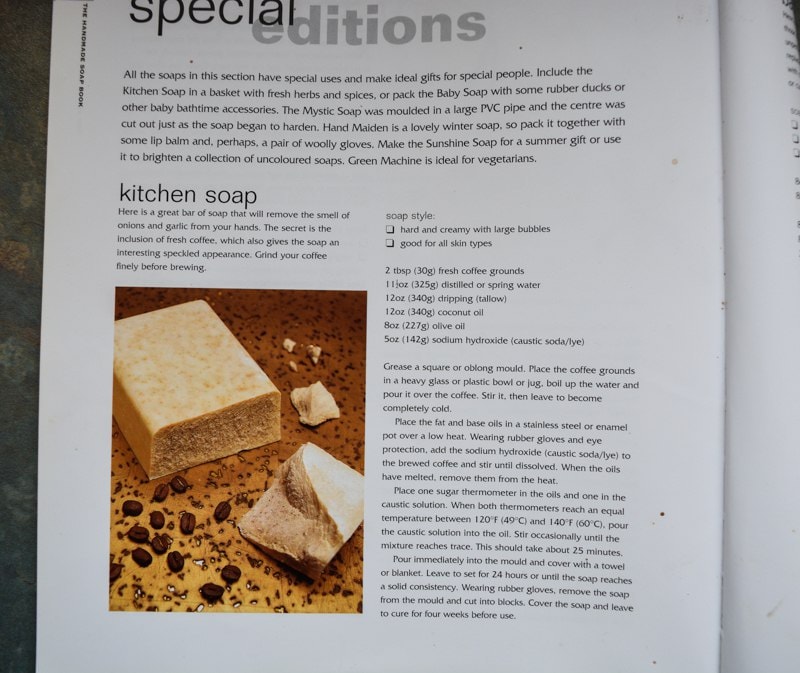 I have loved digging out my soap making box from the shed, ordering some more caustic soda, visiting the local ethnic food shop for coconut oil and making another batch.
It's relatively simple to do, you just need to allow plenty of time. Essentially you heat your oils together, seperatley add caustic soda to your coffee and wait for your two sets of ingredients to reach the same temperature,
Then stir and wait for the trace point to be reached. Pour into molds.
After 24 hours slice.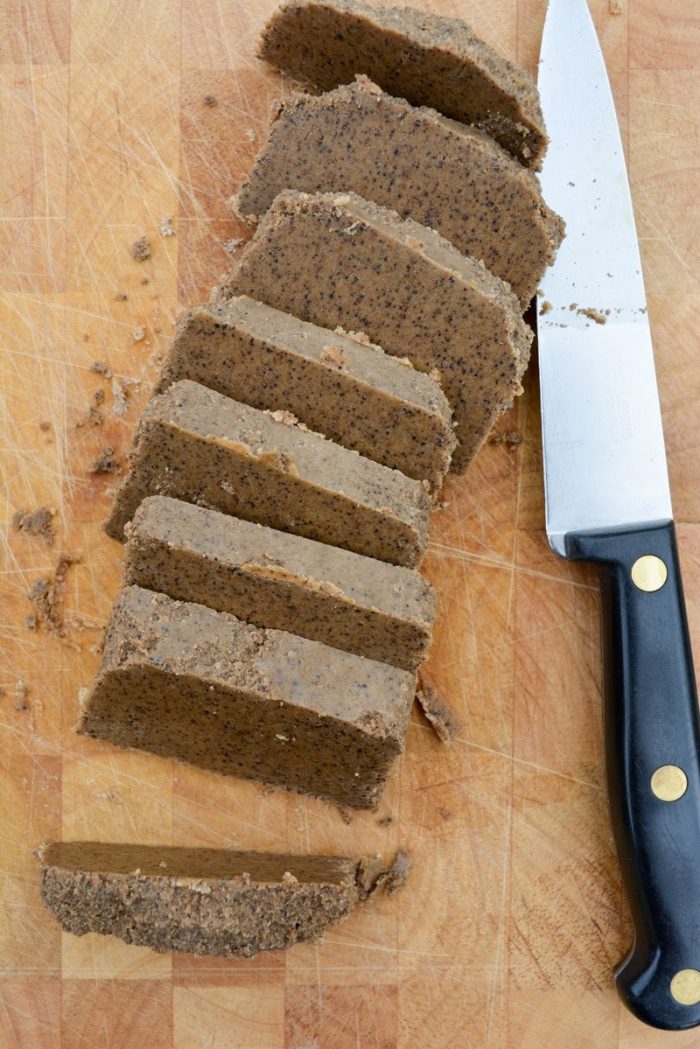 The hard bit is waiting the following four weeks for the soap to cure.