When bag making a common thought is "How to make fabric stiff for bag making". There are so many choices of fabric and interfacing it can be confusing to know where to start. How do you know what interfacing to use for bags?
As you become an experienced bag maker you will develop your preferences for the bags you enjoy sewing and using.
Today we are discussing
Which fabric is best for bags?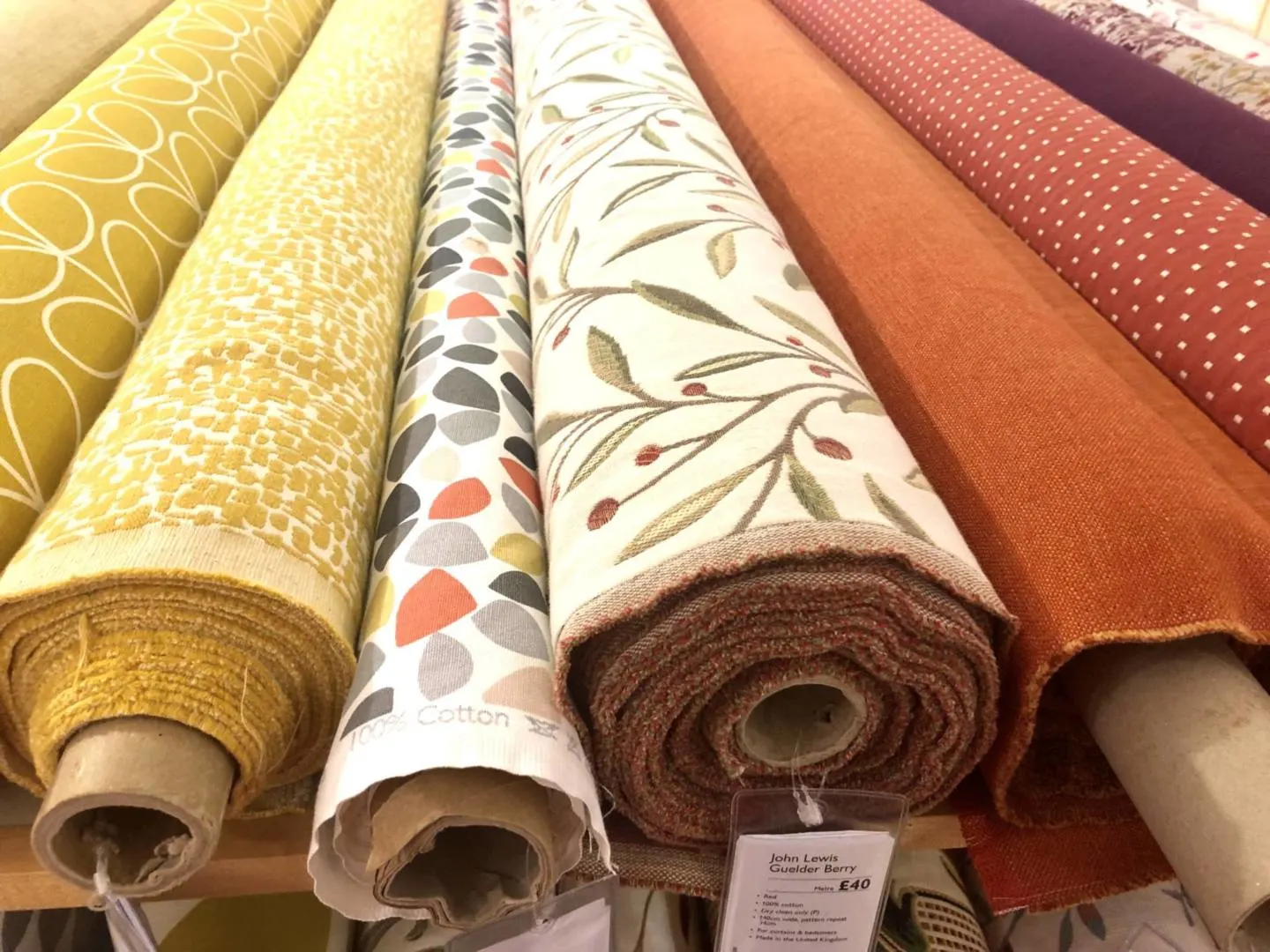 I suggest choosing a piece of fabric in the mid-range in terms of fabric weight, with a tightish weave, none stretch. You can of course make bags from many materials but as you start you bag making journey be kind to yourself and your sewing machine!
I frequently look in dressmaking or the home decor section, naturally you can choose to refashion clothes you have to hand, old curtains – there is no need to buy new. Refashioning fabric can be just as much fun as choosing new fabric, and certainly cheaper!
Common fabrics for bag making include Cotton twill, Canvas and Wool tweed, for the exterior of the bag. To see how a fabric will work test out applying your chosen interfacing, folding the fabric and interfacing in half and topstitching –
How does the fabric perform?
What does it feel like?
Is your domestic machine happy with the layers of fabric?
Ensure you use the right sewing machine needle – read my Top tips for sewing your bag like a pro for help with selecting the right sewing machine needle.
With clever use of interfacing and bag stabilizers it is possible to combine two different weights of fabric.
As your bag making journey continues you may wish to experiment with leather, faux leather, vinyl, cork, oilcloth or waxed fabric. This may depend upon the sewing machine you own.
There are many hints and tips posts available on the internet to suggest ways for sewing leather on a domestic machine for instance. If you have trouble check my sewing machine skipping stitches guide.
Personally I am rather passionate about bag making – if you are new to bag making I have the perfect Beginners Bag Making Course for you which covers so many essential skills for bag making, and includes many free bag tutorials.
Choosing the fabric for purse lining
As an avid upcycler, I regularly pick up second-hand cotton sheets and duvet covers for the lining of my bags. Ideally, you want a fabric which has some strength about it, after all, you don't want holes in your lining but is also thin (your sewing machine doesn't want any extra bulk!).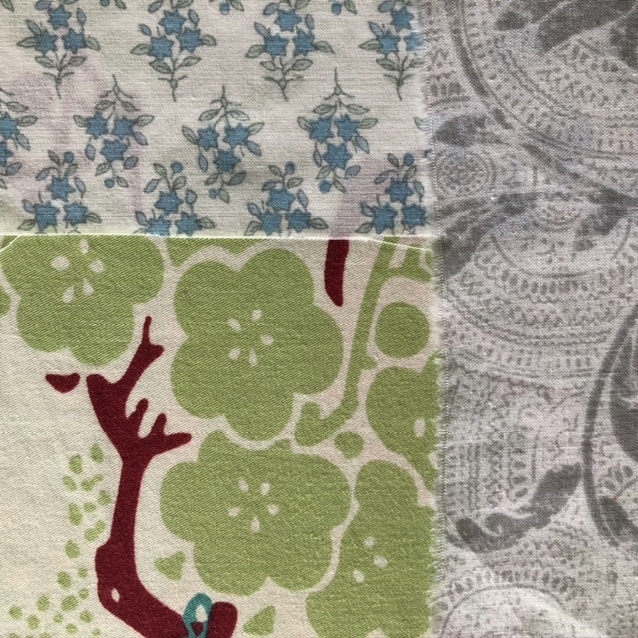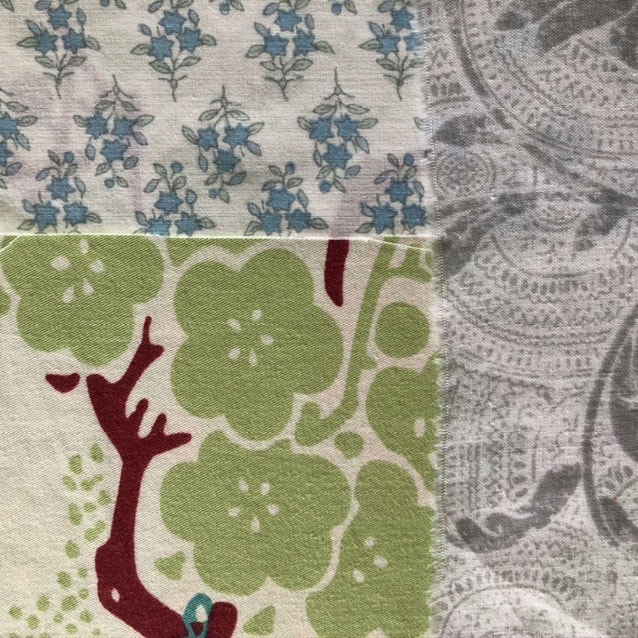 I prefer fun light coloured fabrics, early in my journey of bag making I chose a lining from a dark fabric, light colours make such a difference when hunting around in your handbag for the desired object!!
What interfacing to use for bags?
There are so many variations of interfacing available to add form to your bag, never mind fusible fleece and interlinings. These variations vary country by country. Many interfacings come as fusible but also consider sew-in interfacing.
The advantage of fusible is that it becomes one with your fabric when adhered. The fusible is placed glue side to face the wrong side of your fabric. The interfacing will come with instructions as to how long to place the iron on the, once fused your fabric will be a heavier version of itself.
Alternatively, the sew-in is held in place by your seams.
Woven interfacing – This is soft and flexible, drapes like fabric. This can add strength to your bag, it is frequently used on quilting cotton before then adding a fusible fleece.
Lightweight interfacing keeps a lining pocket stable, plus it gives bag flaps a sharpness. Two options are Pellon Shape Flex SF101 (US) or Vilene G700 (UK equivalent).
Non-woven interfacing has more of paper texture to it, it has a stiffer from texture, it comes in a variety of weights. A heavyweight/firm fusible interfacing is suitable for curtain and upholstery fabrics, denim and heavy wool.
As one of the most affordable options I use this on most bags, especially for lining.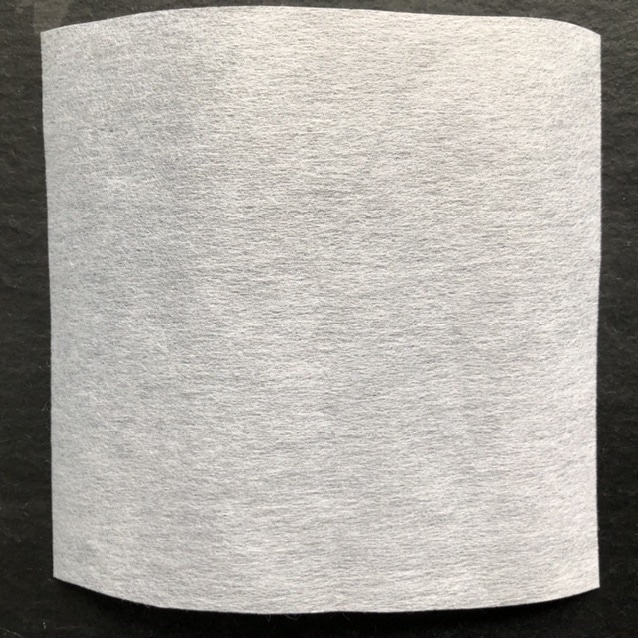 Decovil I is rigid iron-on interfacing, It is tear resistant, doesn't fray and is easy to shape. This looks and feels like leather, with one side fusible.
Decovil I is firm so it gives great shape for clutch bags and round totes.
Fusible fleece/wadding is frequently used in combination with interfacing, it adds some support and a little padding to a bag. It adds strength to a bag but at the same time, maintains drape within the fabric.
Note this can cause bubbles on your fabric when used over a large area, always check, and/or add interfacing to your fabric first. I use Heat n Bond Fusible fleece.
Interlining, using foam or felt (imagine when purchasing a winter coat it may well have an interlining to add warmth to the coat). I love Annies Soft and Stable but it is expensive, I baste this in the seam allowance before sewing a bag up. It provides great shape for a bag.
A cheaper option is scrim foam for bag making, which can be bought in different thicknesses.
It is worth taking time to experiment with different weights of fabrics with different interfacings to see the result. Especially if you are planning on designing your own bags. When you are choosing your interfacing for the bag you are making test it out on your fabric, does the fabric fold over nicely, can you topstitch nicely through two layers.
If you are new to bag making check out my bag making ebook for beginners – with five reference chapters covering many essential bag making skills and five incremental bag patterns it will take you from novice to pro.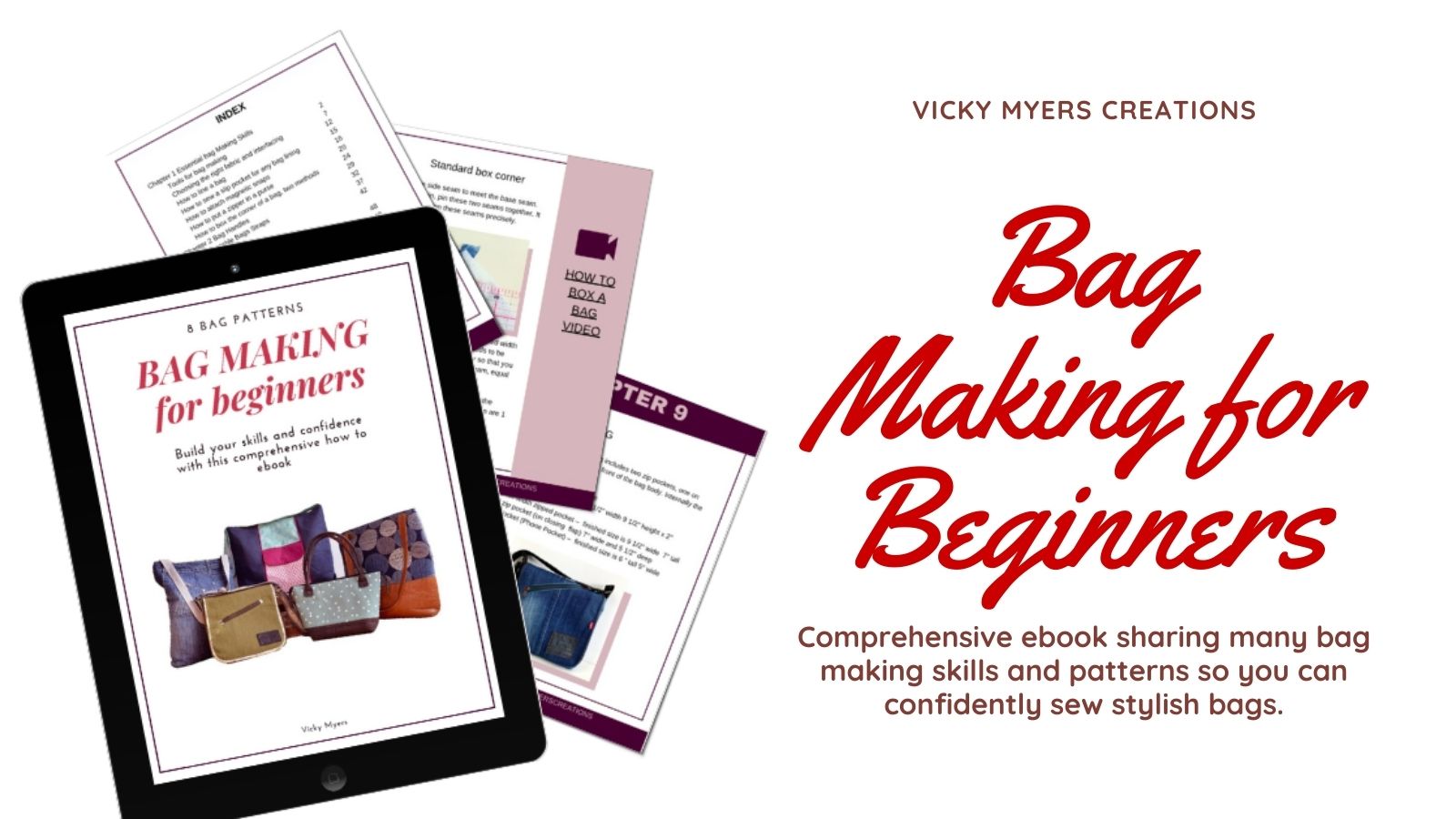 Don't throw your scraps of interfacing away, they are great for small projects such as wallets and adding magnetic snaps to bags. You can also piece them together – I recently used a wide loose tension zigzag to join two pieces of Annis Soft and Stable to create a piece big enough for a bag.
Do check out my many free bag patterns.